Happy Thursday, readers! I think the list of women that don't like chocolate would be really short. Unfortunately, fortunately, I'm not on that list! Ha! Our pal and guest on today's blog, Sandy Allnock captures this love so well with a bit of Copic coloring on today's blog. Enjoy!
Enabler alert! If you are inspired by this video this is a great time to try some Copic Markers! The sale isn't going to last much longer!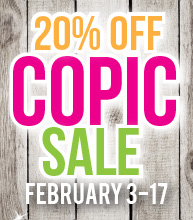 Hello crafty friends! It's Sandy Allnock here with another little bit of coloring fun. It's almost Valentine's Day – are you ready yet? Got something for your sweetie? Or better yet, have you dropped enough hints for your sweetie to know what treats you're hoping for? *grin*

For today's card, I put some of my favorite treats on a card – truffles! Maybe these are cupcakes, but I'm going to picture them being deep dark chocolate truffles from Cupcake Royale in Seattle! Oh man. They make the most delectable treats! Anyway, I digress, it's so easy to get distracted by sweets! My card is a round one using Lacey Circle dies, and uses the Labeled with Love stamp set made right here at Simon Says – such a fun set with not only Valentine sentiments but lots of loveydovey fun too – enough to make it a go-to stamp set for all year round. And why not, when there's chocolate truffles to be had? It's always chocolate season!
Dark Chocolate ink, then rubbed Schoolhouse Red onto it – not only did it create the supersoft XO, but the moistening of the paper with all that ink makes it feel all velvety soft! Perfect for a card for a honey.
So what's YOUR favorite Valentine treat? Are you into sweets….savories….or wearable things that sparkle in the sunshine, maybe….? Let me know in a comment!
SUPPLIES:
Watch the video:
Thanks so much for reading, and thanks to
Sandy
for being our guest today!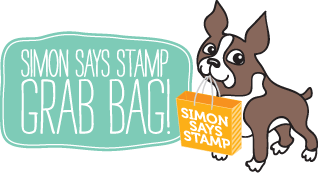 Blog Candy Alert!! Follow our blog via email and comment on this post for a chance to win a special blog candy!
Congrats! Blog Candy Winner!
From: Stamp Your Heart Out!: Christi Hicks!
Please email me ([email protected]) with your mailing address and the name of the blog you won from to claim your prize!