Hi everyone! It's Shari here with a fun mixed media card using Faber Castell Gelatos and Glaze!
I used my Gelatos as a water color to fill in the "Life is the Art" stamp image from Tim Holtz. I had a great time creating this card, didn't really worry about "staying in the lines" and was able to try something new with my Gelatos.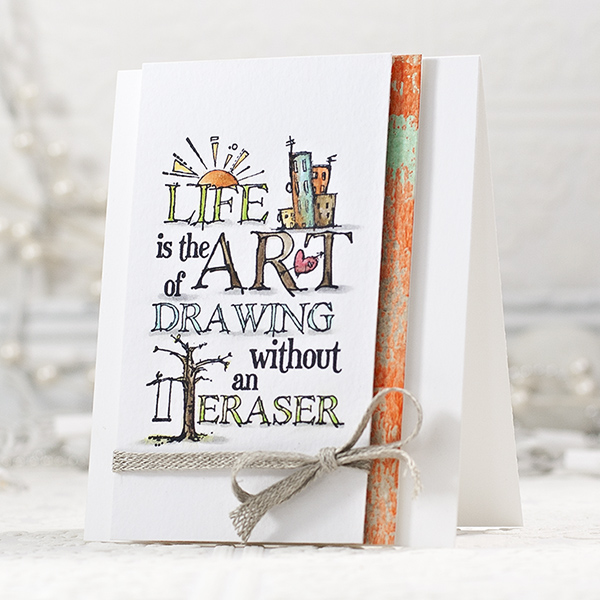 I LOVE the saying and LOVE how everything turned out with the bright colors.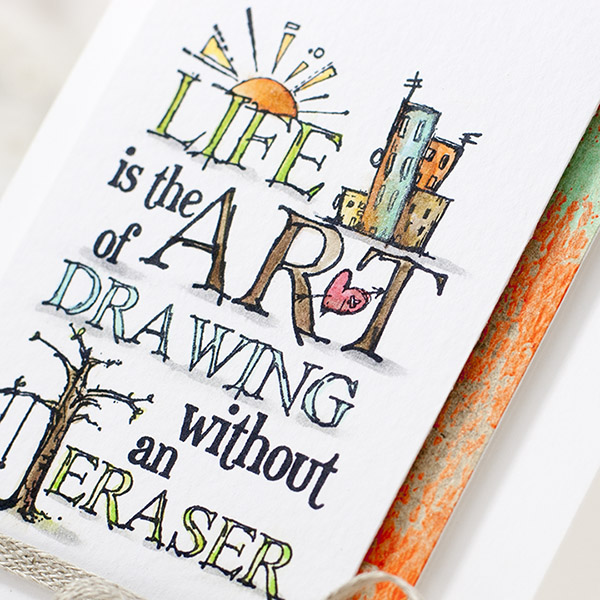 Soooo… you see that strip to the right of my image? It was a total technique experiment that I was able to capture on camera. I used Faber Castell Glaze with a Tangerine Gelato to get started. You can see everything in my video below.
Thanks for hanging out with me today, hope you have a fantastic week-end!