Encouraging Words Blog Hop WINNERS!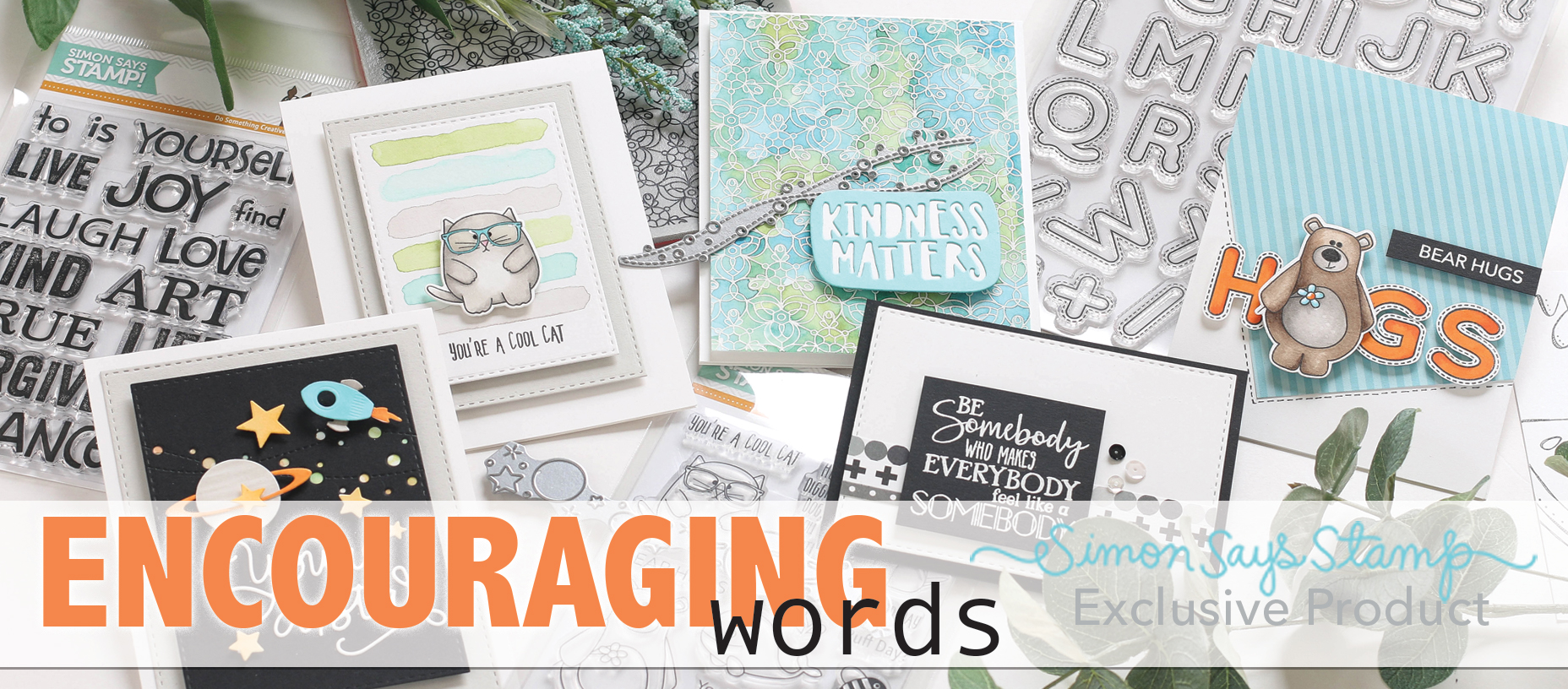 Hello friends! Have you've seen our NEW Encouraging Words product release which was revealed last Thursday? This fabulous release is bursting with Back to School fun and encouraging and kind words — and how cool are those planets???
To celebrate, we hosted a two-day blog hop! The hop featured many talented designers and each one created beautiful projects to inspire you. If you missed the hop, you can find the hop links here: DAY ONE and DAY TWO.
A BIG thank you to all of YOU who joined us for the hop! We enjoy hearing from each of you, and your words of encouragement and appreciation to each of the designers mean so much to us here at Simon and to them. It's our tradition to give away gift certificates to random commenters on each blog stop, and today we are revealing all of the winners! So without further ado, I present to your our winners!
from Simon Says Stamp's blog: Catherine Padgett!
from Debby Hughes's blog: Sophie F!
from Kathy Racoosin's blog: Lagene!
from Yana Smakula's blog: genmil!
from Heather Hoffman's blog: MissScrapAlot!
from Nichol Spohr's blog: Bunny!
from Suzy Plantamura's blog: Jackie Parkins!
from Sarah Moerman's blog: Patty!
from Jessica Frost-Ballas's blog: Ginny Whitcomb!
from Virginia Lu's blog: ericastwilight!
from Barb Engler's blog: bev p!
from Anna-Karin Evaldsson's blog: Nox!
from Simon Says Stamp's blog: Deb R!
from Kristina Werner's blog: Angela D. Myhre!
from Laura Bassen's blog: Maggie B!
from Amanda Korotkova's blog: Maryjo Monterosso!
from Nina-Marie Trapani's blog: Tami Priebe!
from May Park's blog: Dee Kepler!
from Heather Ruwe's blog: Tracy Chambers!
from Shari Carroll's blog: Marty Fishman!
from Kelly Latevola's blog: Wendy!
from Lin Brandyberry's blog: Helen Budz!
from Lisa Addesa's blog: Stefanie Staniak!
If you see your name listed above, CONGRATULATIONS! Please email [email protected] and let her know that you are one of our Encouraging Words Blog Hop winners! You'll receive a $25 Gift Card.
Thanks again for hopping along with us! We hope you enjoy our new Encouraging Words release and that it gives you creative enjoyment all year long!