Dreamer Journal Page with Shari
Hi everyone! Welcome back to the blog! It's Shari here with another journal page entry.
I've been inspired lately by Online Card Classes and have used a couple techniques that I've learned.  So many great ideas in these classes!!!  I'm working in my hand made back to back journal and for this entry I've kept things clean and simple.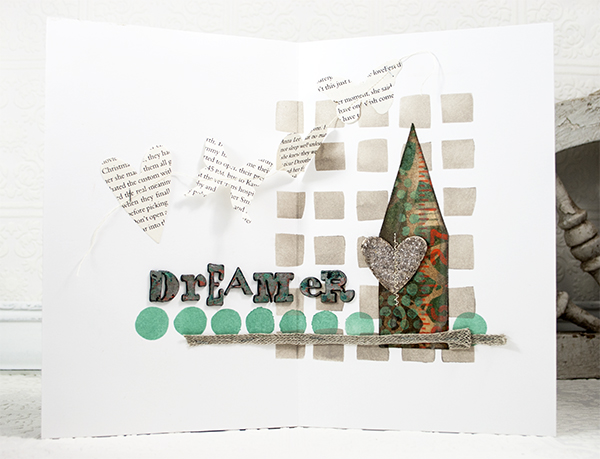 My floating butterfly's and hearts are taken from tips I learned in the Insider. This idea comes from having a suspended element on the inside of a card. I used my sewing machine to stitch my die cut papers together.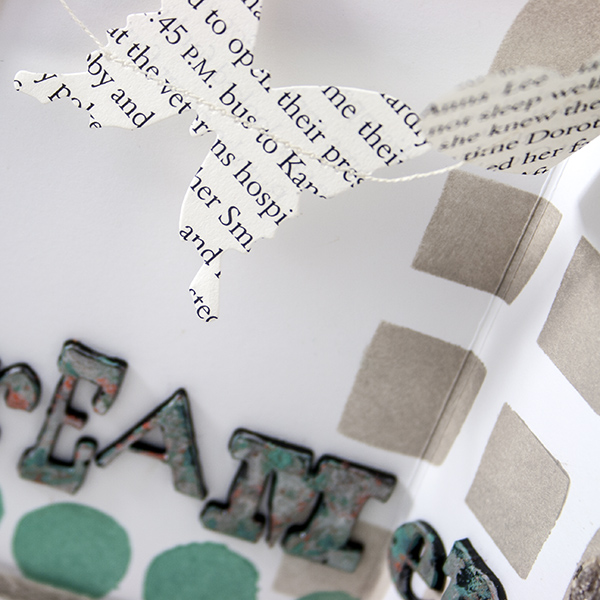 The techniques I've used on my house and glittered heart come from the FABULOUSLY talented Mr. Holtz! You can learn so much by taking the Tim Holtz Creative Chemistry CC102 class. It's packed full of ideas!!!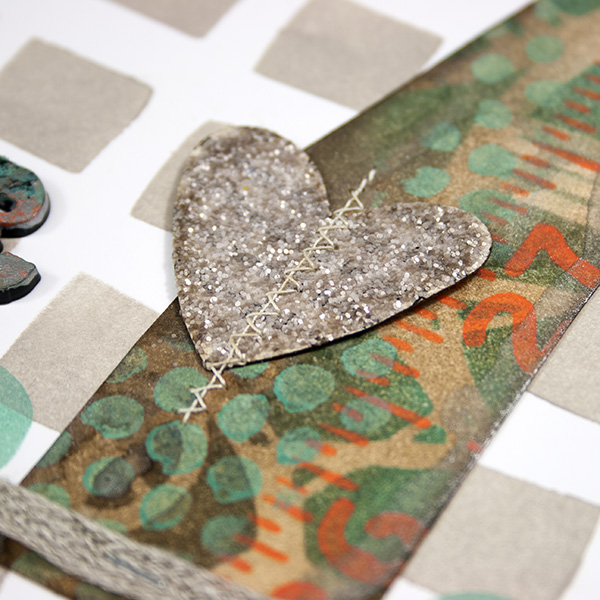 I've shot a video showing all the steps used to make my page. To fit it all in in the time limit, I've had to speed things up a bit. Sit back, relax and enjoy!
Thanks for hanging out today. I've put together a list of my supplies below, most of which I feel are essentials to have in your creative arsonal. Have a great week-end!