DIY: Winter Birdseed Ornaments

Welcome crafty friends!! It's Shari here with something a little different for your winter crafting. Today, I'm making Birdseed Ornaments.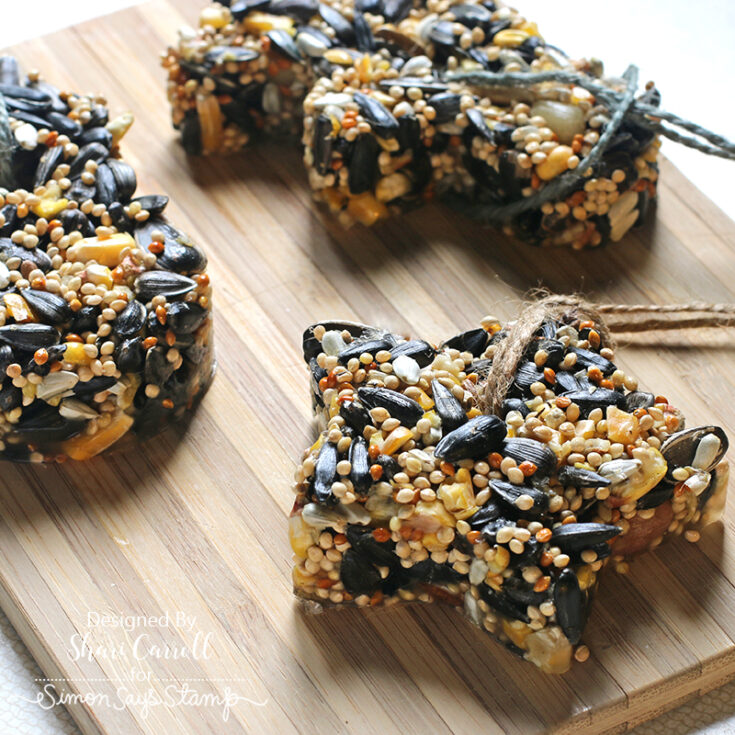 As nature lovers, we feed birds all year round, but the cold days of winter are a crucial time to make sure our feathered friends can find what they need. Once you hang your ornaments, you can enjoy watching nature come to life in your yard.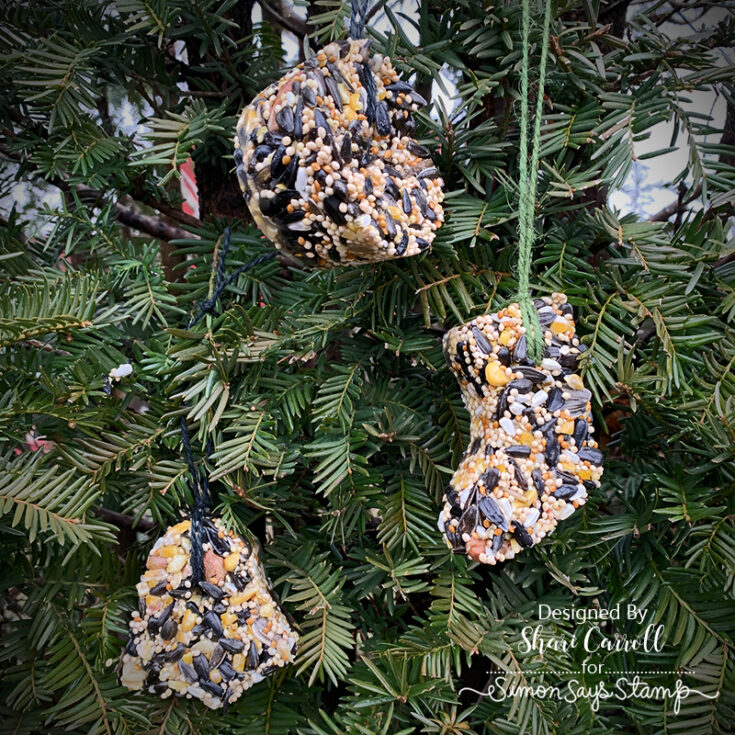 INGREDIENTS
2 cups Wild bird seed- we prefer the nut and fruit type but any mix for birds that are found in your area will work
2 packagies of Gelatin- be sure to use unflavored with no coloring
1/2 cup water
OTHER ITEMS
Cookie Cutters- the less detail shape, the better
Parchment paper or non stick surface
Vegetable oil to coat the side of the cookie cutters (stay clear of Palm oil)
Straw and string for hanging
Optional- gloves for pressing the seed into the forms
Instructions: Heat water to a gentle boil, add water to gelatine, mix until dissolved. Pour water mixture into the birdseed, stir well to coat all the seeds. Let sit for about 10 minutes. Add oil to the inside of the forms (I use my fingers to get into tight areas. Scoop birdseed into desired forms and pack well. Insert straws for hanging and pack around straws. Refrigerate for about 15 min. Remove the forms and add a string for hanging tied in a knot at the top.
Store unused ornaments in the refrigerator or freezer until ready to use.
NOTE: These are intended for colder climate areas. Gelatin may soften in temperatures above 45 (F) degrees.
Tonic 5 INCH PRECISION SCISSORS 2646e

We R Memory Keepers COMFORT CRAFT…

Couture Creations 5.5 INCH NON STICK…

Lawn Fawn SINGLE NATURAL CORD Lawn…

May Arts KRAFT Baker's Twine Twisted…