Did You Know: May 2022 Edition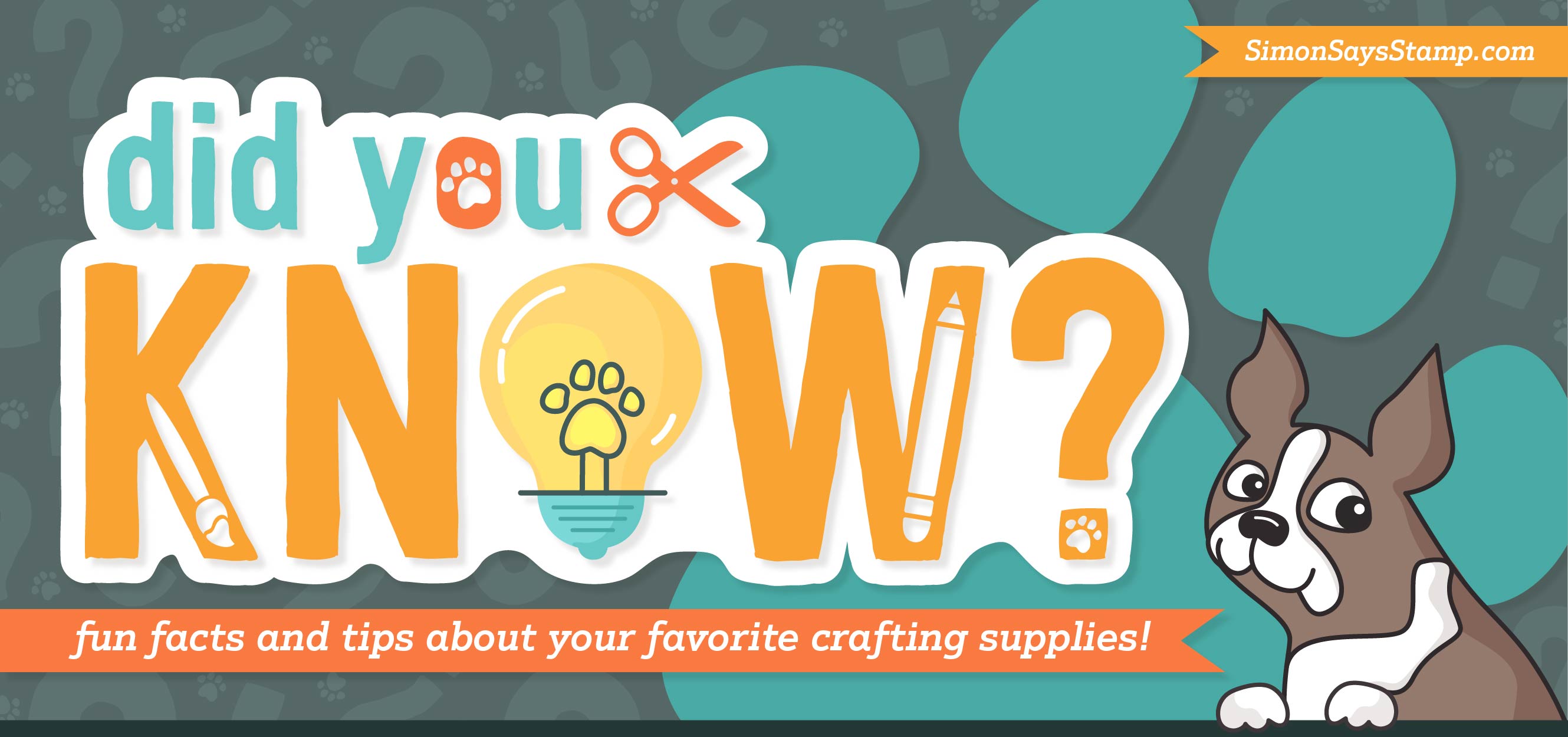 Hello crafters, it's Nina-Marie Trapani here with you! Today I have a new edition of our popular Did You Know series!
Hello crafters, it's Nina-Marie Trapani here with you! Today I have a new edition of our popular Did You Know series!
If it's your first time seeing this feature, each month we bring you fun facts, creative tips, and even crafty hacks about your favorite supplies and brands; you can then use these awesome tips that you learn in your next crafting projects! Are you ready to learn some fun tricks? Keep on reading!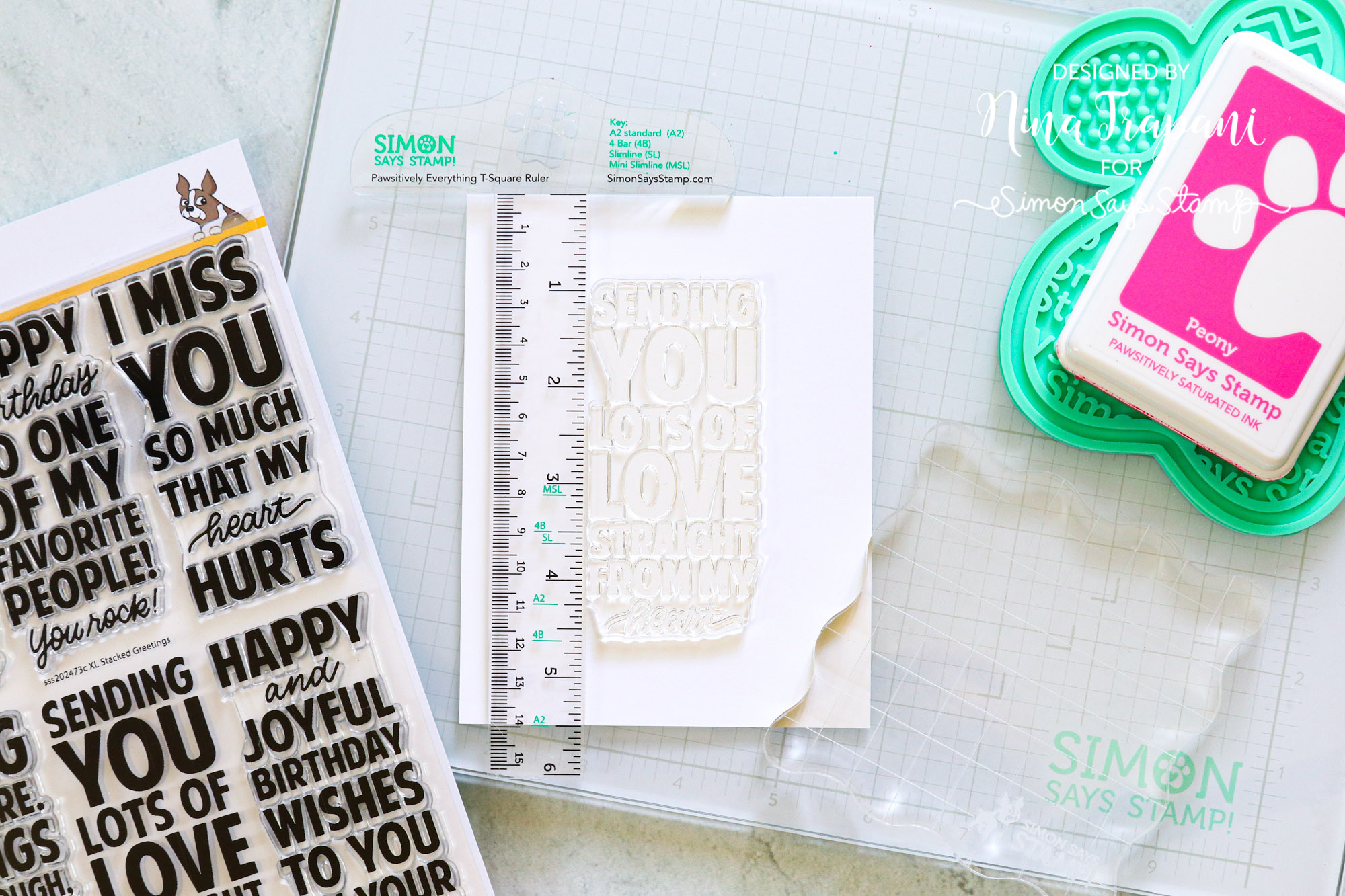 Our amazing Pawstively Everything 6″ T-Square Ruler—designed just for card makers—is a useful tool for more than just measurements! Because it features a straightedge, you can align the ruler onto your card and position your stamps prior to stamping to ensure they are perfectly straight. SO handy for sentiments and images alike!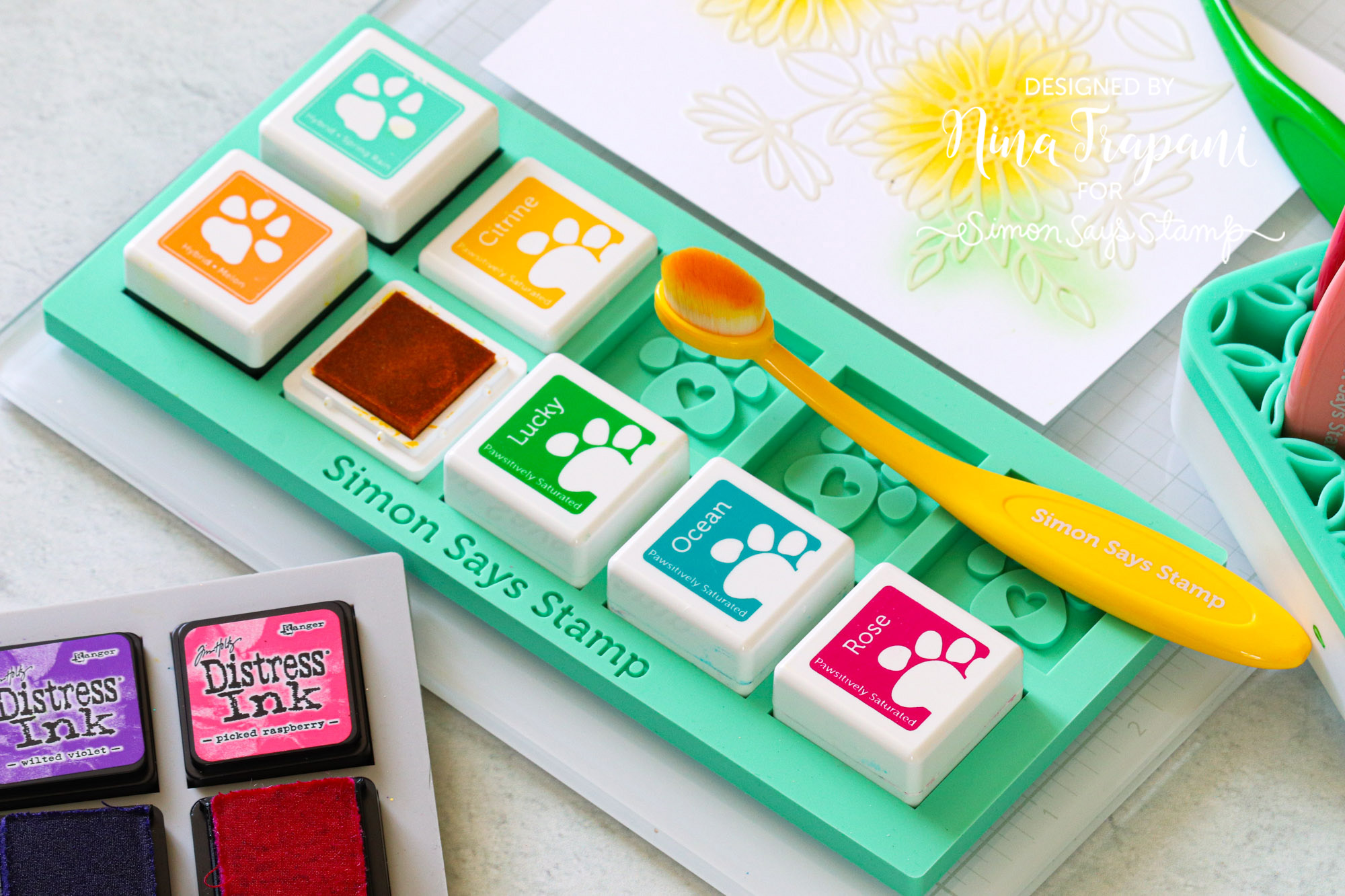 When working with ink cubes, especially while ink blending, it can be difficult to corral all those mini cubes and keep them in place. Our Simon Says Stamp Ink Cube Holder is a dream-tool for creators! Simply place your ink cubes in the wells and your pads will stay in place while you work! This pawsitively perfect little tool comes in both our signature teal and a neutral gray and works with all standard 1″x1″ ink cubes.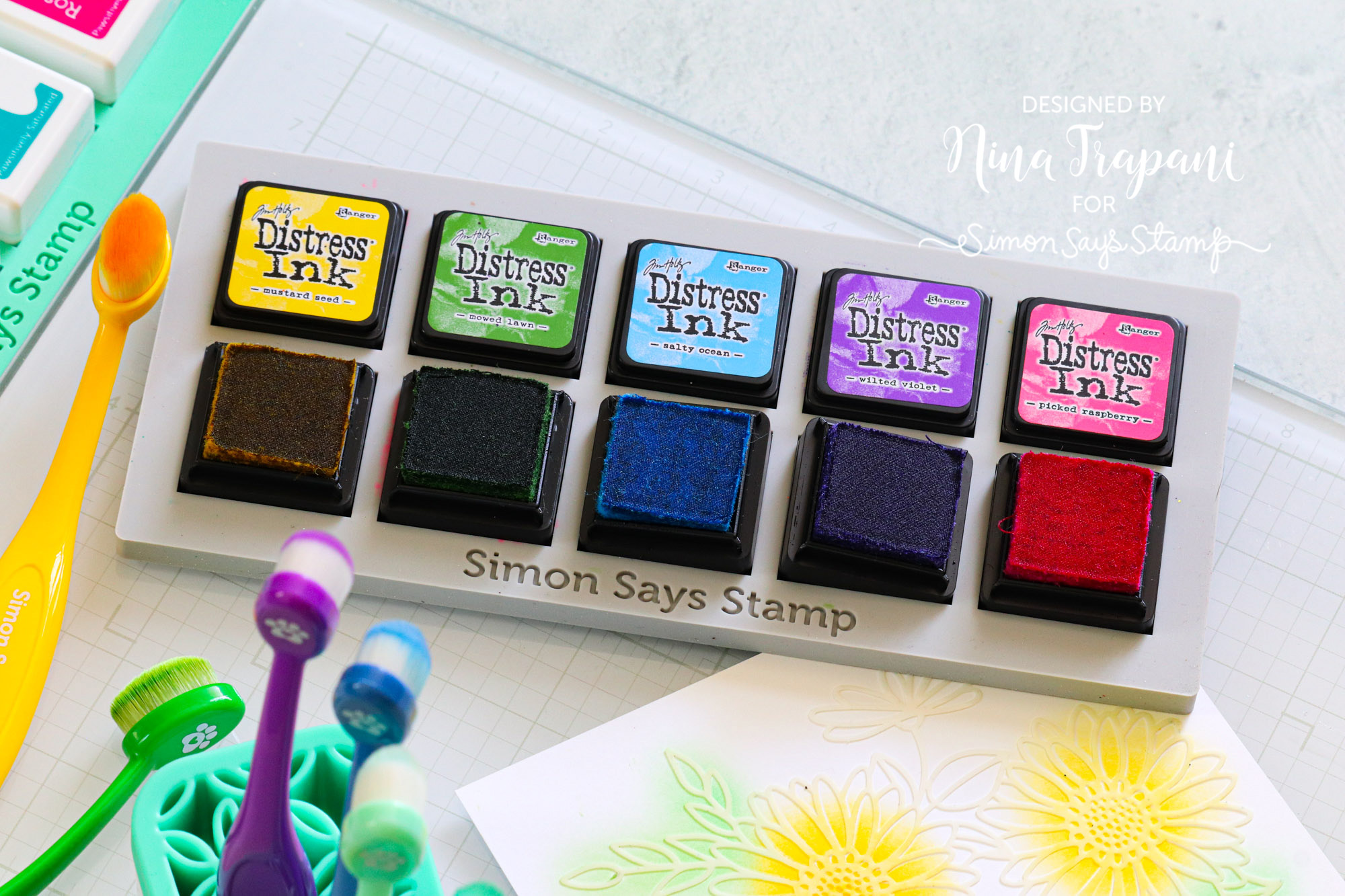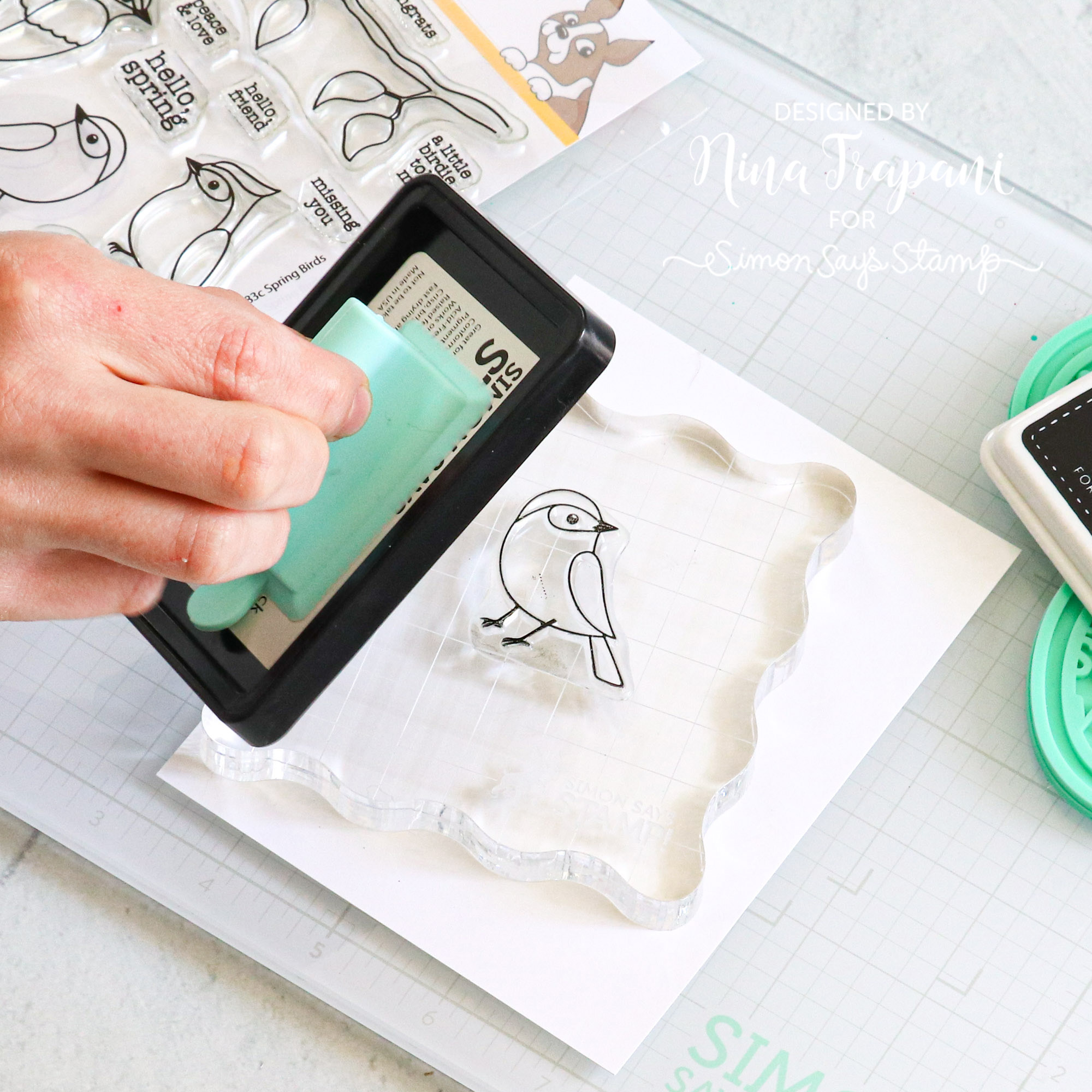 Did you know We R Memory Keepers has a new tool on the block? The Comfort Craft Ink Pad Handle is a handy little device that sections onto your ink pad, giving you a handle to hold as you ink up your stamps. No more messy fingers trying to hold onto the sides of the pad!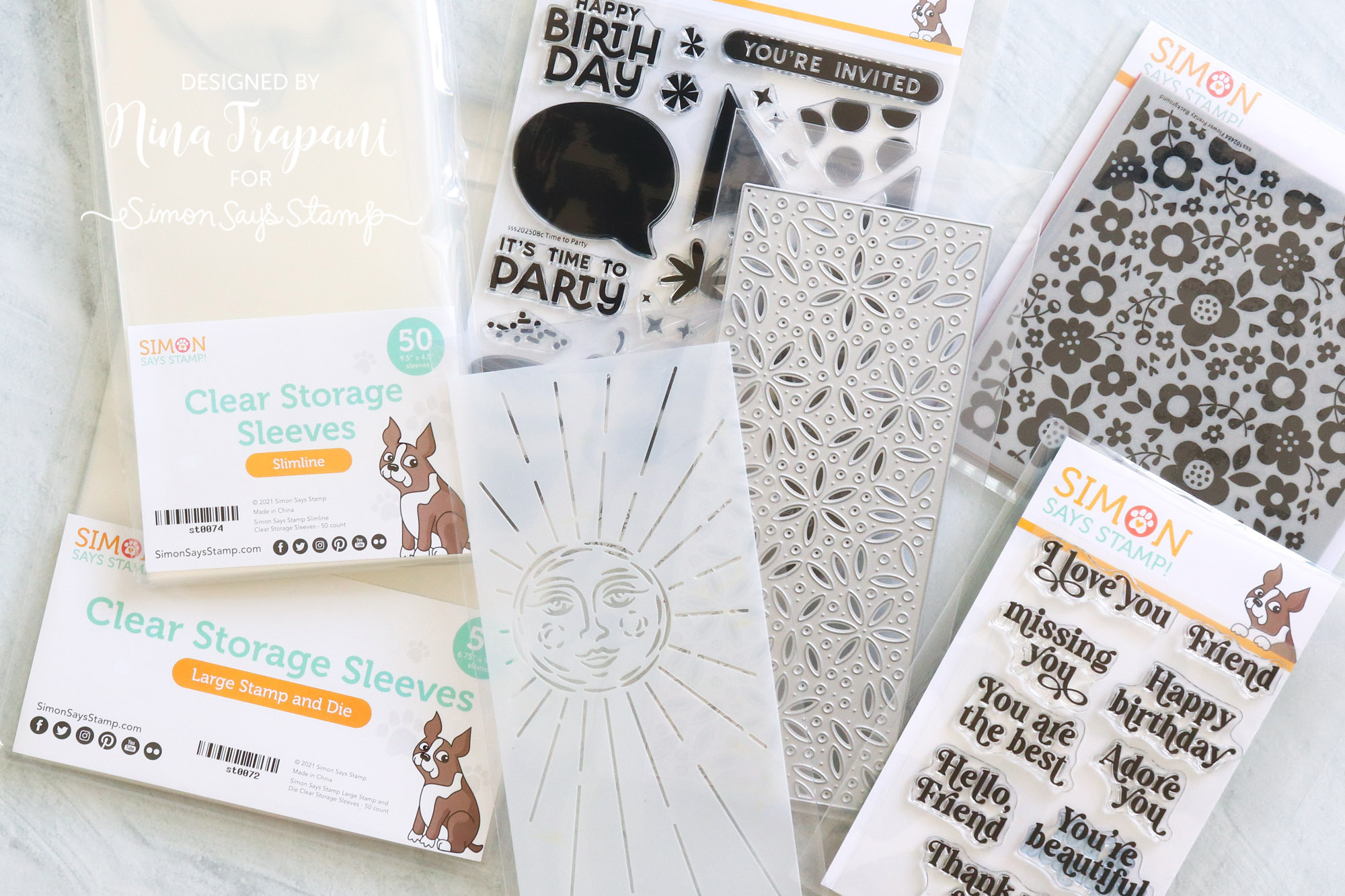 We offer so many different sizes of stamps, dies, stencils, and more here at Simon Says Stamp, we wanted to make sure you had a way to organize these products! That's why we are super-excited to bring to you our new line of Clear Storage Sleeves! Not only do we offer the 4×6 and 6×8 stamp size, we've also created 6×6 cling and stencil and slimline sizes; and all of these sleeves come in both 25 and 50 pack options.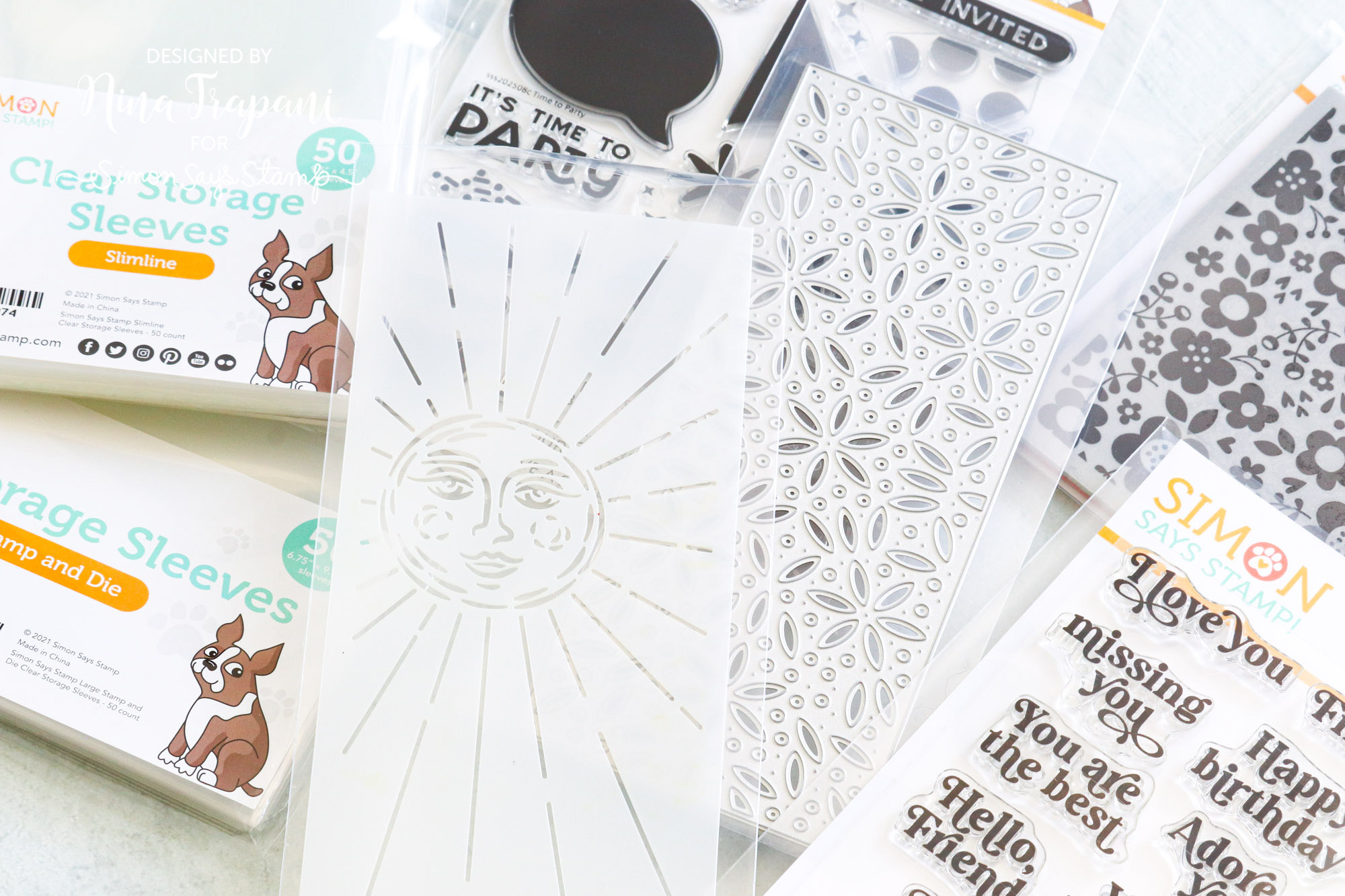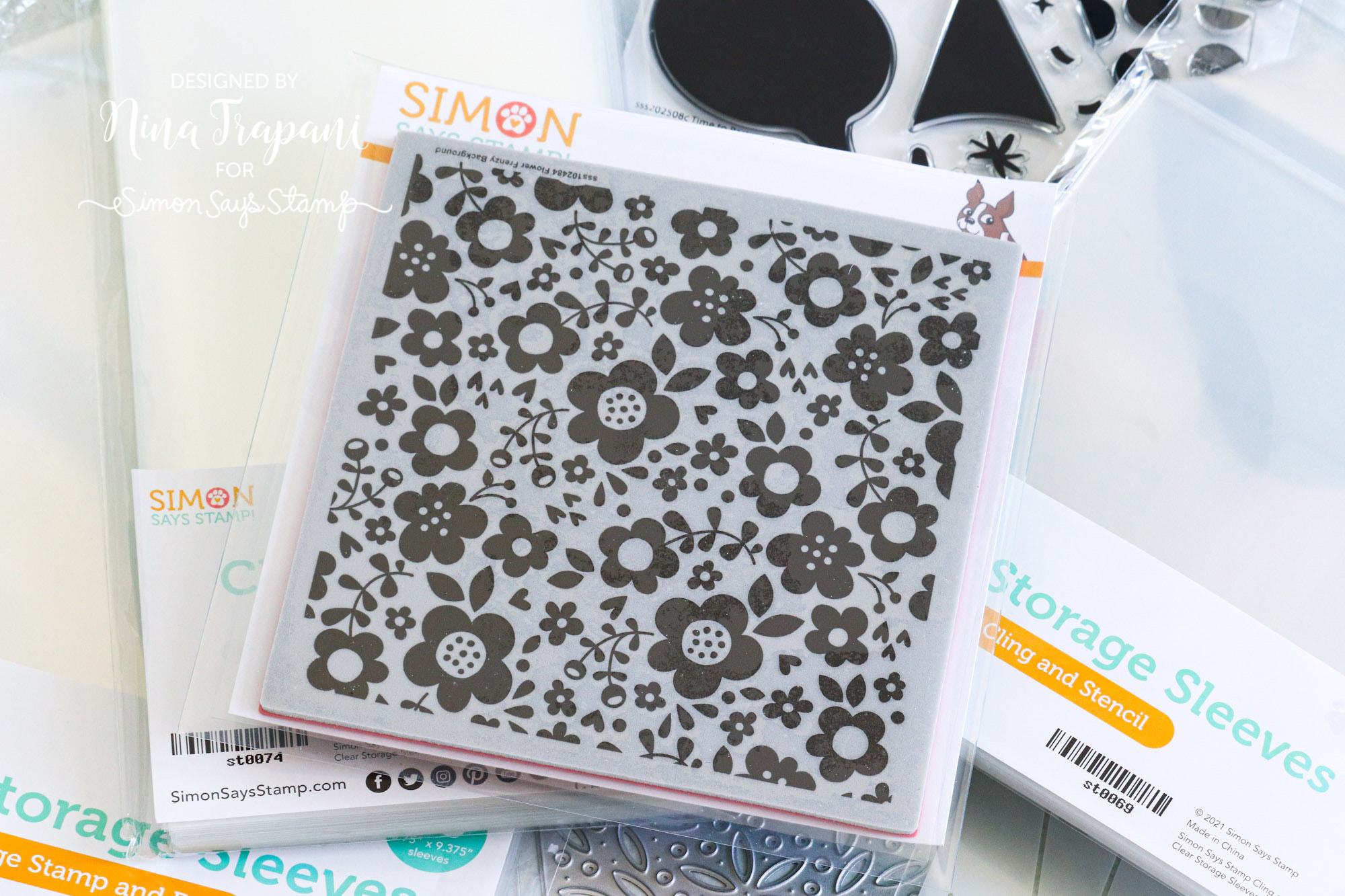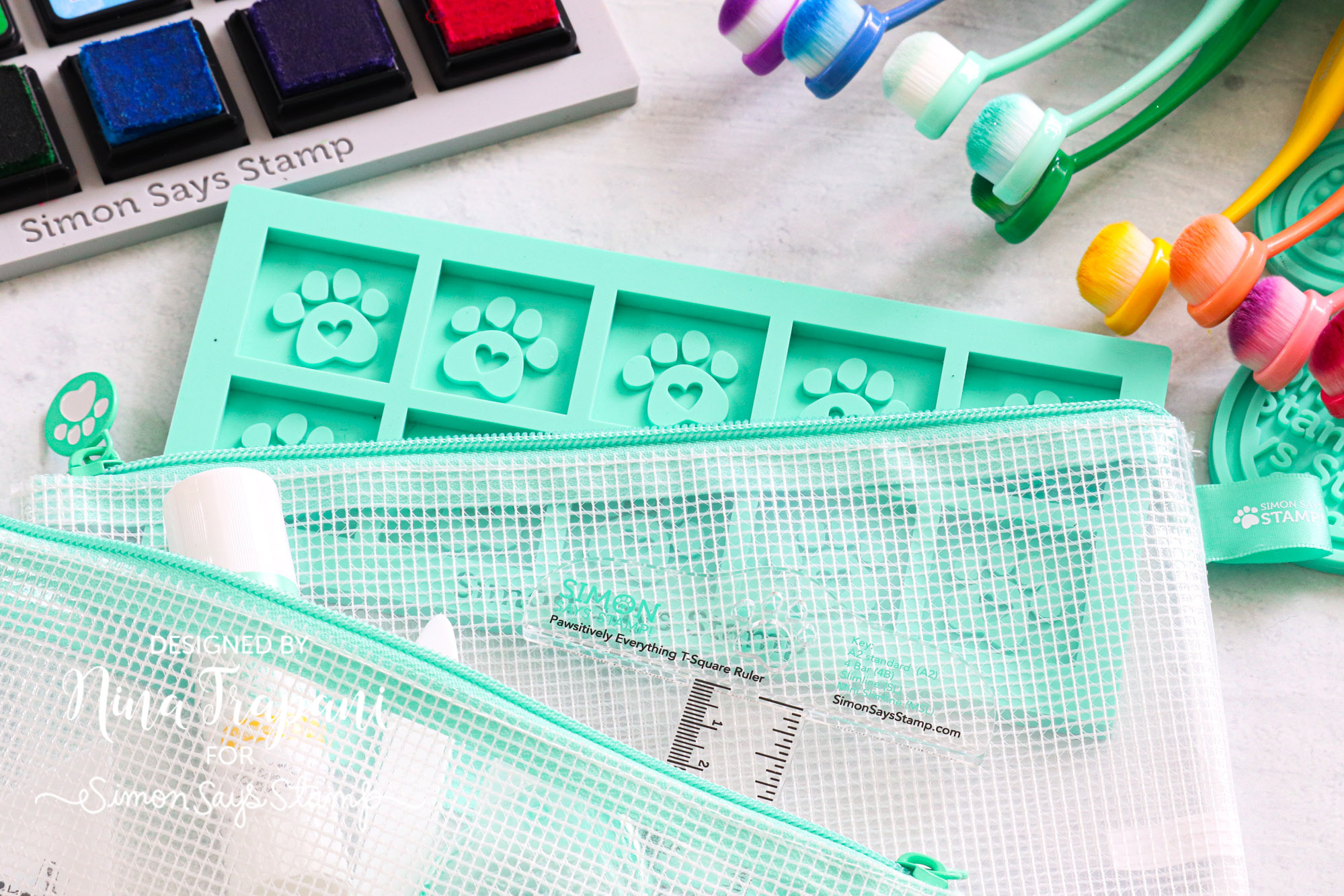 Besides being the ADORABLE smaller version of our popular Mesh Zipper Bags, the Junior Mesh Bag is perfect for holding many of your different craft supplies! Our Ink Cube Holder, Pawsitively Everything 6″ T-Square Ruler, adhesives, markers, and so much more can fit inside making this the perfect companion to your Mesh Zipper Bag storage!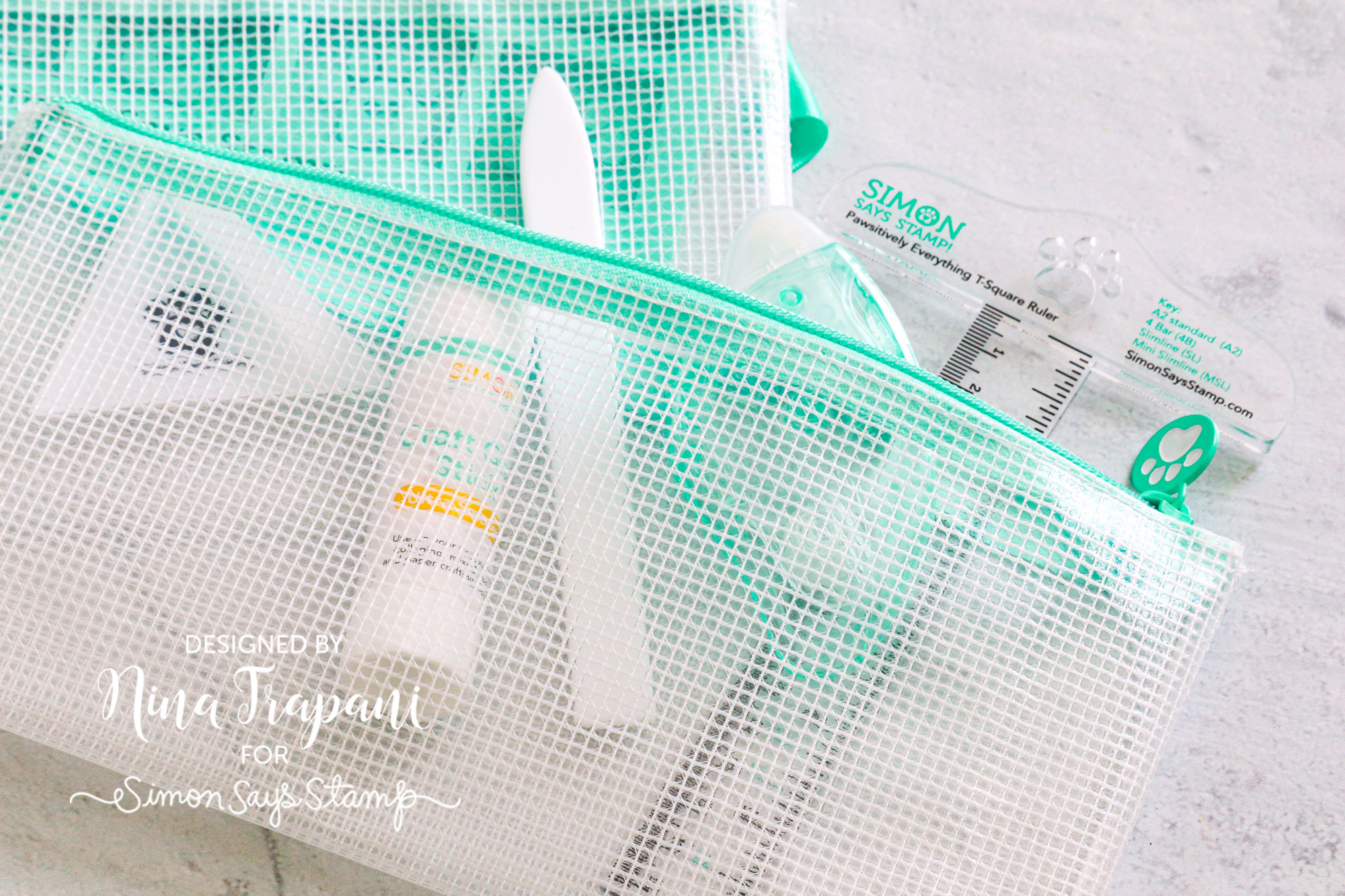 I hope these tips have helped you learn a few tricks for your upcoming crafting projects… Thanks for tuning in today and spending some time with me!
SUPPLIES
Simon Says Stamp Flannel Gray INK…

Simon Says Stamp INK CUBE HOLDER and…

We R Memory Keepers Comfort Craft…

Simon Says Stamp Pawsitively…

Simon Says Stamp 9.5 x 4.5 Clear…

Simon Says Stamp 9.5 x 4.5 Clear…

Simon Says Stamp 9.375 x 6.75 Clear…

Simon Says Stamp 9.375 x 6.75 Clear…

Simon Says Stamp 6.75 x 6.75 Clear…

Simon Says Stamp 6.75 x 6.75 Clear…

Simon Says Stamp 7.375 x 5.5 Clear…

Simon Says Stamp 7.5 x 5.75 Clear…

Simon Says Stamp Classic Color JUNIOR…