Did You Know: July 2021 Edition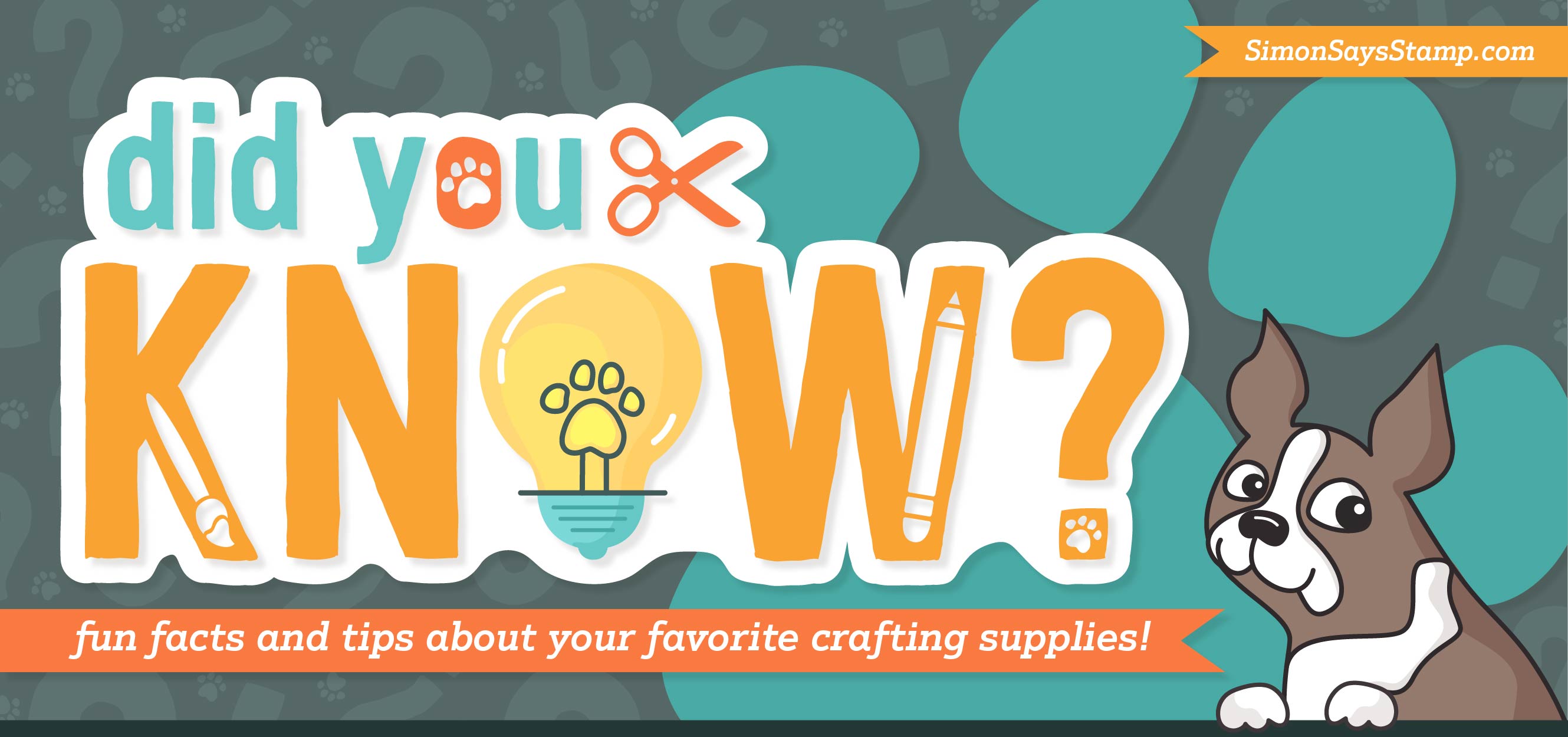 Hello crafters, it's Nina-Marie Trapani here with you! Today I have a new edition of our popular Did You Know series!
If it's your first time seeing this feature, each month we bring you fun facts, creative tips, and even crafty hacks about your favorite supplies and brands; you can then use these awesome tips that you learn in your next crafting projects! Are you ready to learn some fun tricks? Keep on reading!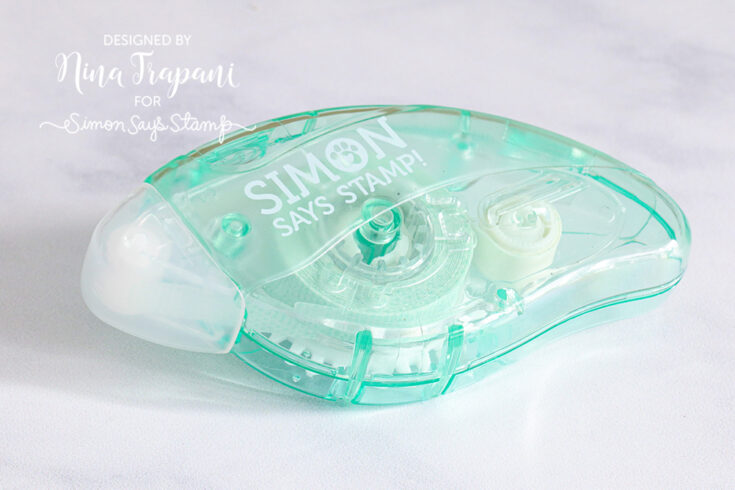 Good adhesive is one of the most important aspects of paper crafting and card making! Did you know we now have a Simon branded Dot Runner? This adorable little tape runner comes in our signature teal color and has specially formulated tape inside.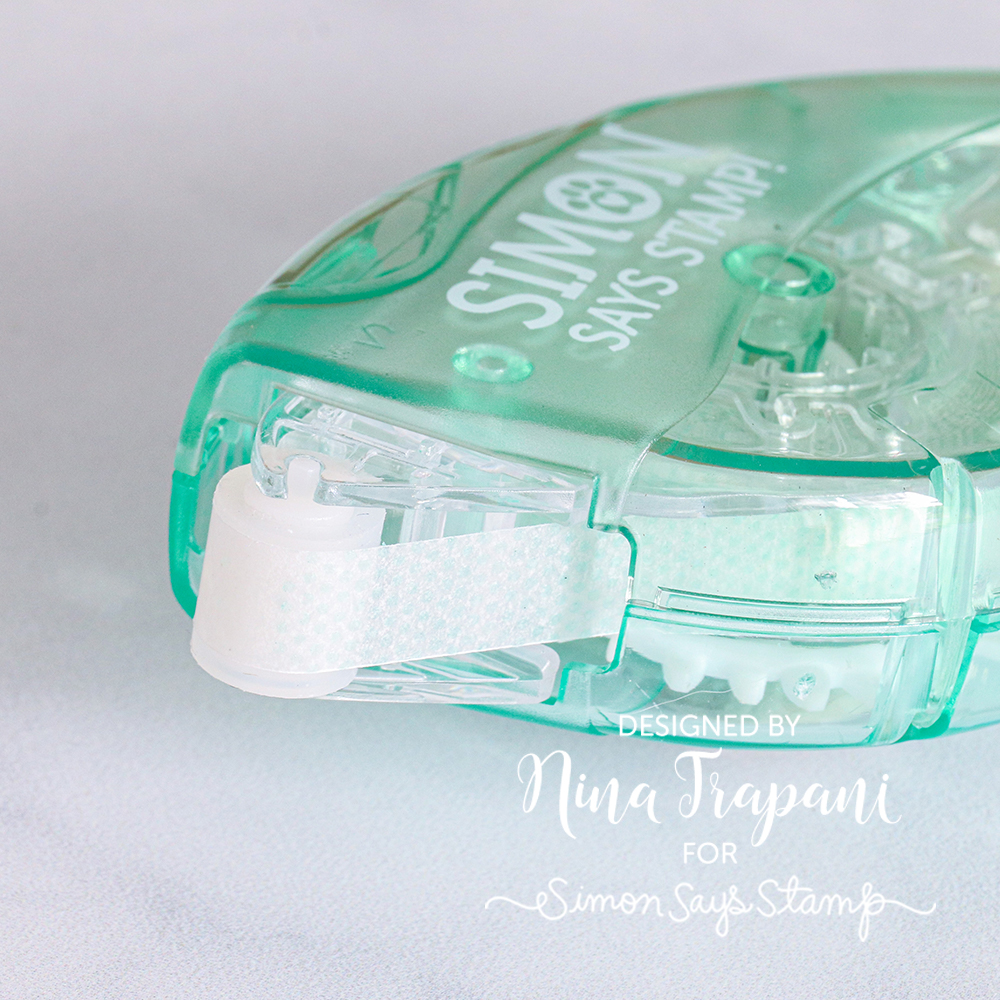 The Dot Runner's adhesive is initially repositionable but becomes permanent after a few minutes of bonding. We also have a pack of Dot Runner Refills available so that you never have to worry about running out of this pawsitively amazing adhesive!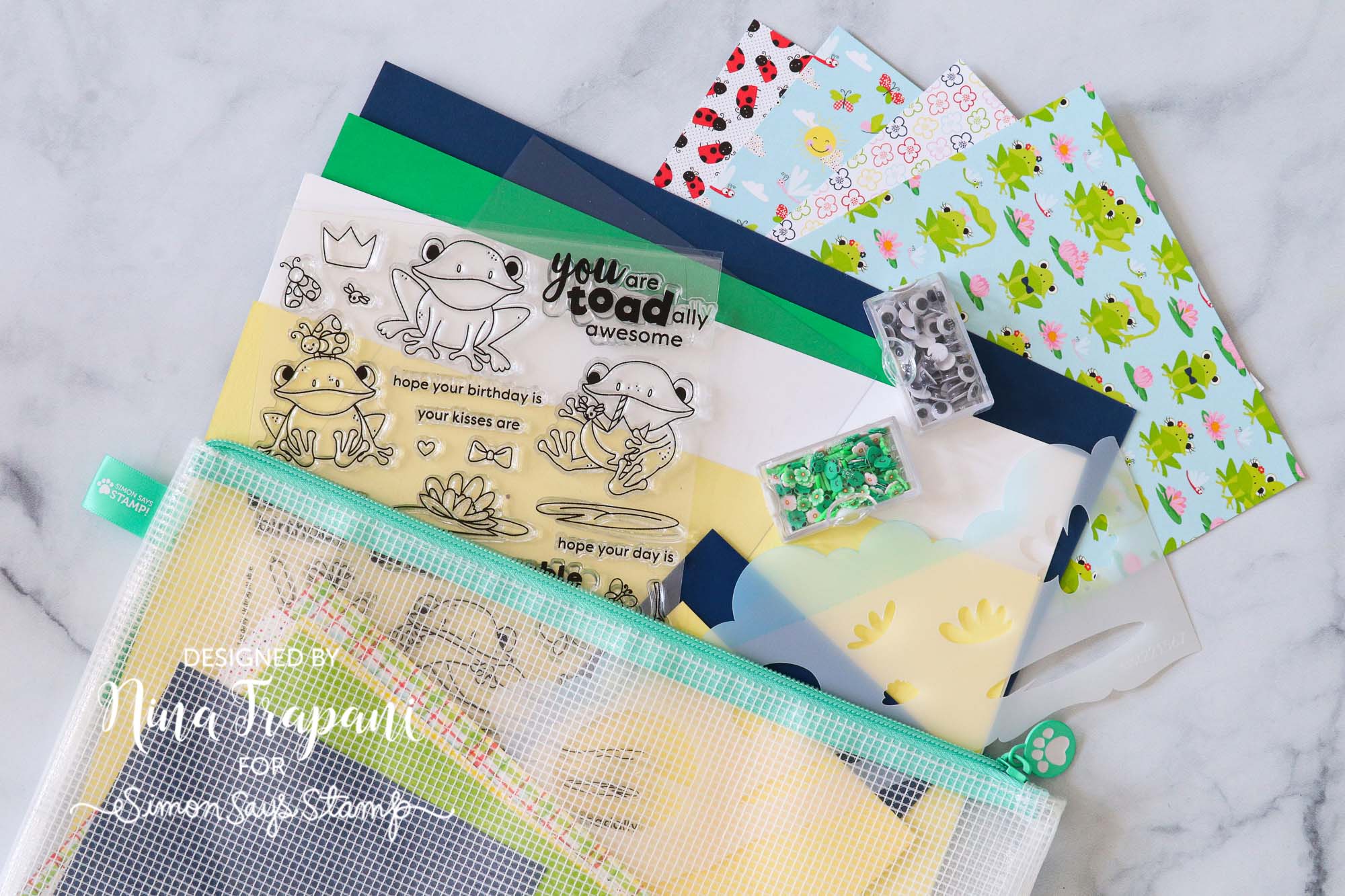 Have you seen our new, Simon Says Stamp Mesh Bags? These durable zippered pouches are PERFECT for storing all sorts of craft supplies, including your monthly card kits! One of the uses we considered when designing these bags is the ability to hold all of your Simon Monthly Card Kit products. This makes organizing your kits easier and more convenient!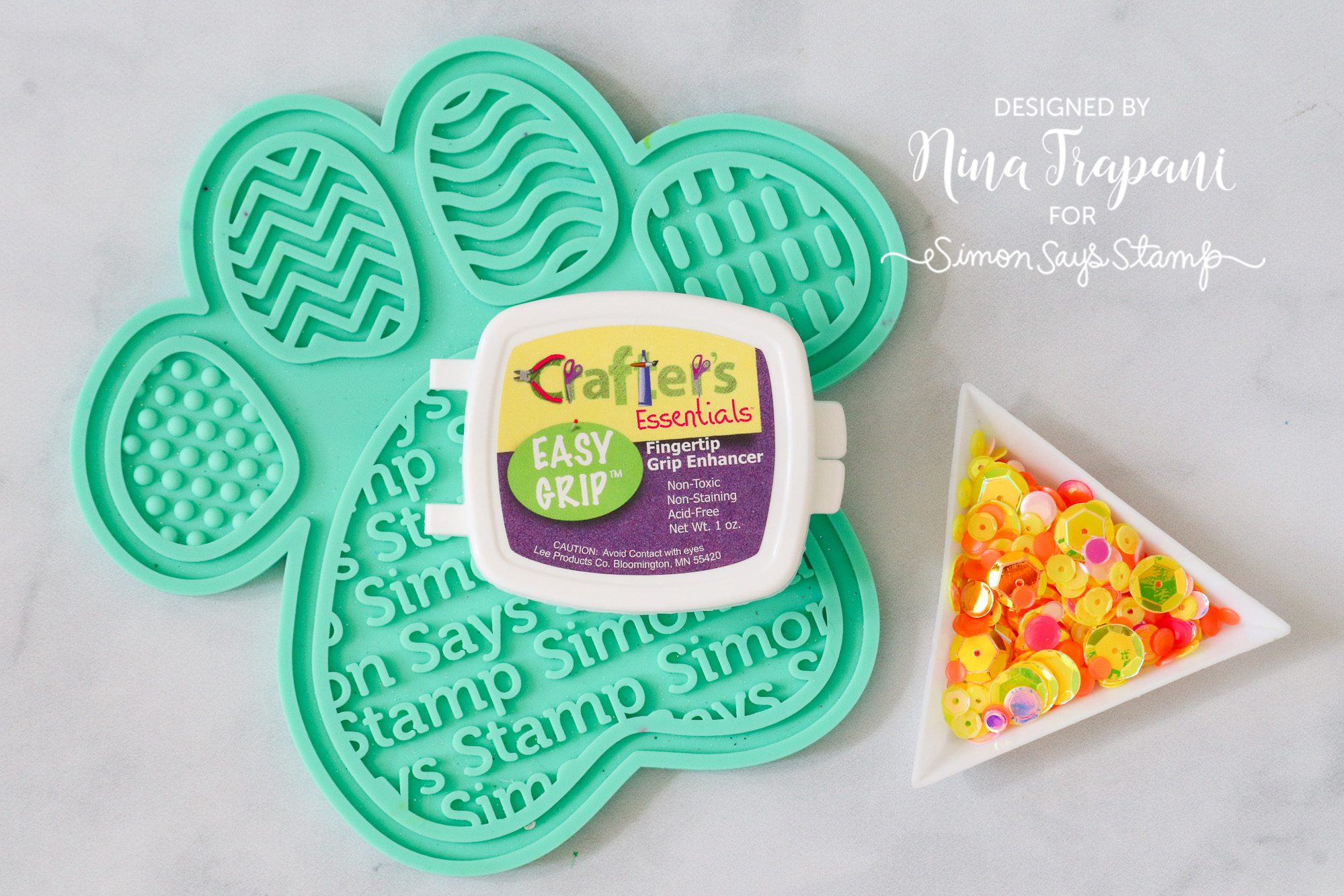 Do you ever struggle with picking up small embellishments or pieces? Maybe you live in a dry climate and sequins attract static electricity, making them impossible to get off your fingers? You may want to check out this handy container of Easy Grip from Crafter's Essentials! This little jar contains a butter-like substance that is not oily; it creates a little moisture on your fingers to help make the pick-up process a whole lot easier! There is no smell or fragrance in the Easy Grip. It's also non-toxic, acid-free, and non-staining, making it perfect for card makers, scrapbookers, paper crafters, and more. I like using our Pawsitively Everything Tool to hold the jar in place as I use it.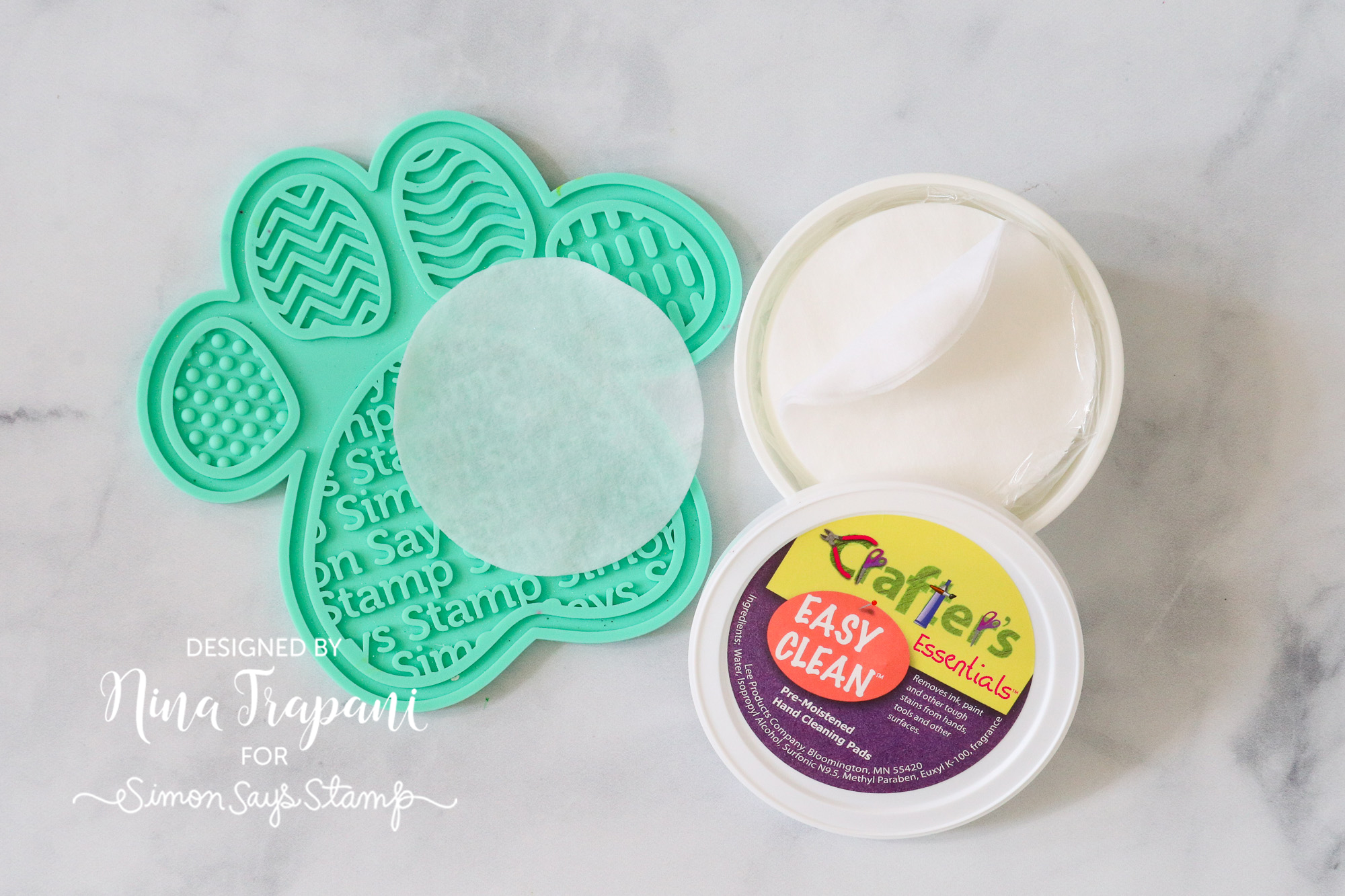 When you're all finished with those messy, inky projects, clean-up can be really simple with these pre-moistened Easy Clean pads from Crafter's Essentials. They are designed to clean your hands, but they also work great for cleaning your work surface and tools, too! There is a slight fragrance in these towelettes, but it's not a strong smell.
Bonus tip: Our Pawsitively Everything Tool makes a handy coaster for wet pads and cloths!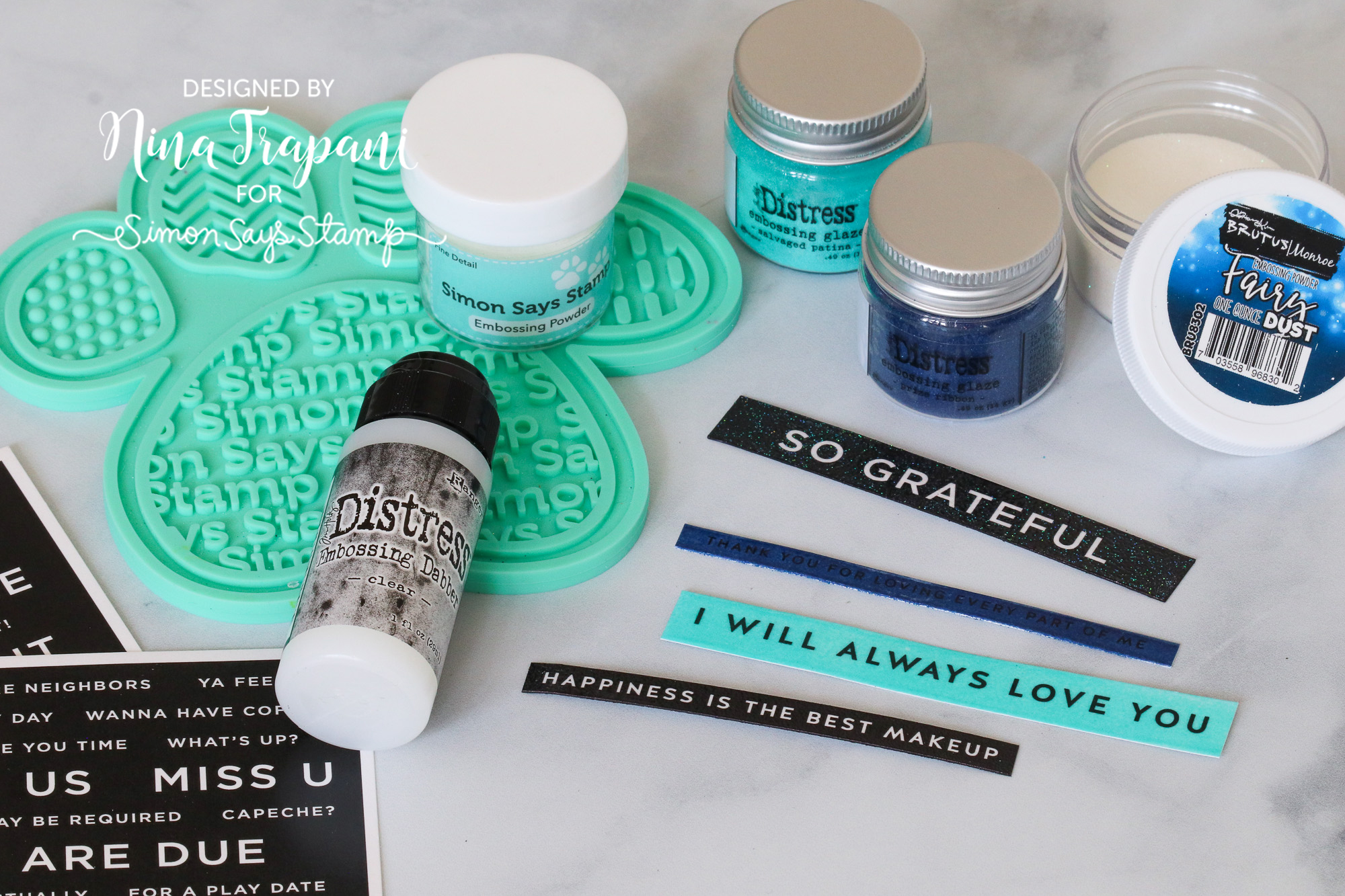 We know how much you love our Simon Says Stamp Sentiment Strips! These versatile and handy little sheets contain many sentiment options. But did you know that you can emboss over these strips to make custom finishes and colors? Use a clear embossing powder or glaze; that way you can still read the sentiment through the embossing. I love using Tim Holtz embossing glaze, clear glitter embossing powders, or our Simon Clear Detail embossing powder! To ink up the strips, I recommend the Tim Holtz Embossing Dabber.
I hope these tips have helped you learn a few tricks for your upcoming crafting projects… Thanks for tuning in today and spending some time with me!
SUPPLIES
Simon Says Stamp DOT RUNNER AND 2…

Simon Says Stamp 2 DOT RUNNER REFILLS…

Simon Says Stamp MESH ZIPPER BAG…

Simon Says Stamp MESH ZIPPER BAGS 3…

Simon Says Stamp MESH ZIPPER BAGS 12…

Crafter's Essentials EASY CLEAN…

Crafter's Essentials EASY GRIP…

Simon Says Stamp PET PAWSITIVELY…

Simon Says Stamp Sentiment Strips…

Simon Says Stamp Sentiment Strips…

CZ Design SENTIMENT STRIPS REVERSE…

CZ Design SENTIMENT STRIPS REVERSE…

Simon Says Stamp SENTIMENT STRIPS…

Tim Holtz DISTRESS EMBOSSING DABBER…

RESERVE Tim Holtz Distress Embossing…

Tim Holtz Distress 2021 New Embossing…

Simon Says Stamp EMBOSSING POWDER…