Did You Know? January 2021 Edition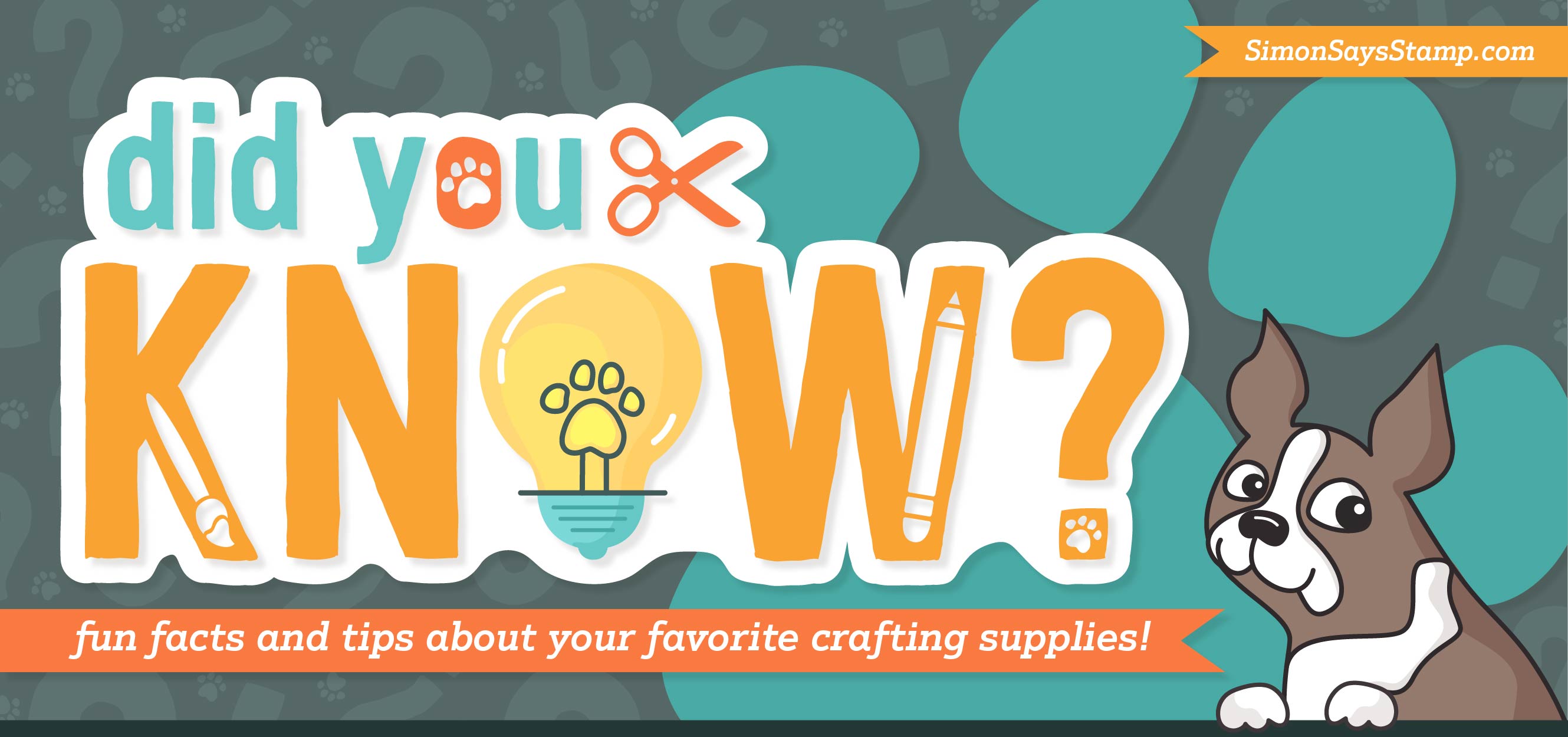 Hello crafters, it's Nina-Marie Trapani here with you! Today I have a new edition of our popular Did You Know series!
If it's your first time seeing this feature, each month we bring you fun facts, creative tips and even crafty hacks about your favorite supplies and brands; you can then use these awesome tips that you learn in your next crafting projects! Are you ready to learn some fun tricks? Keep on reading!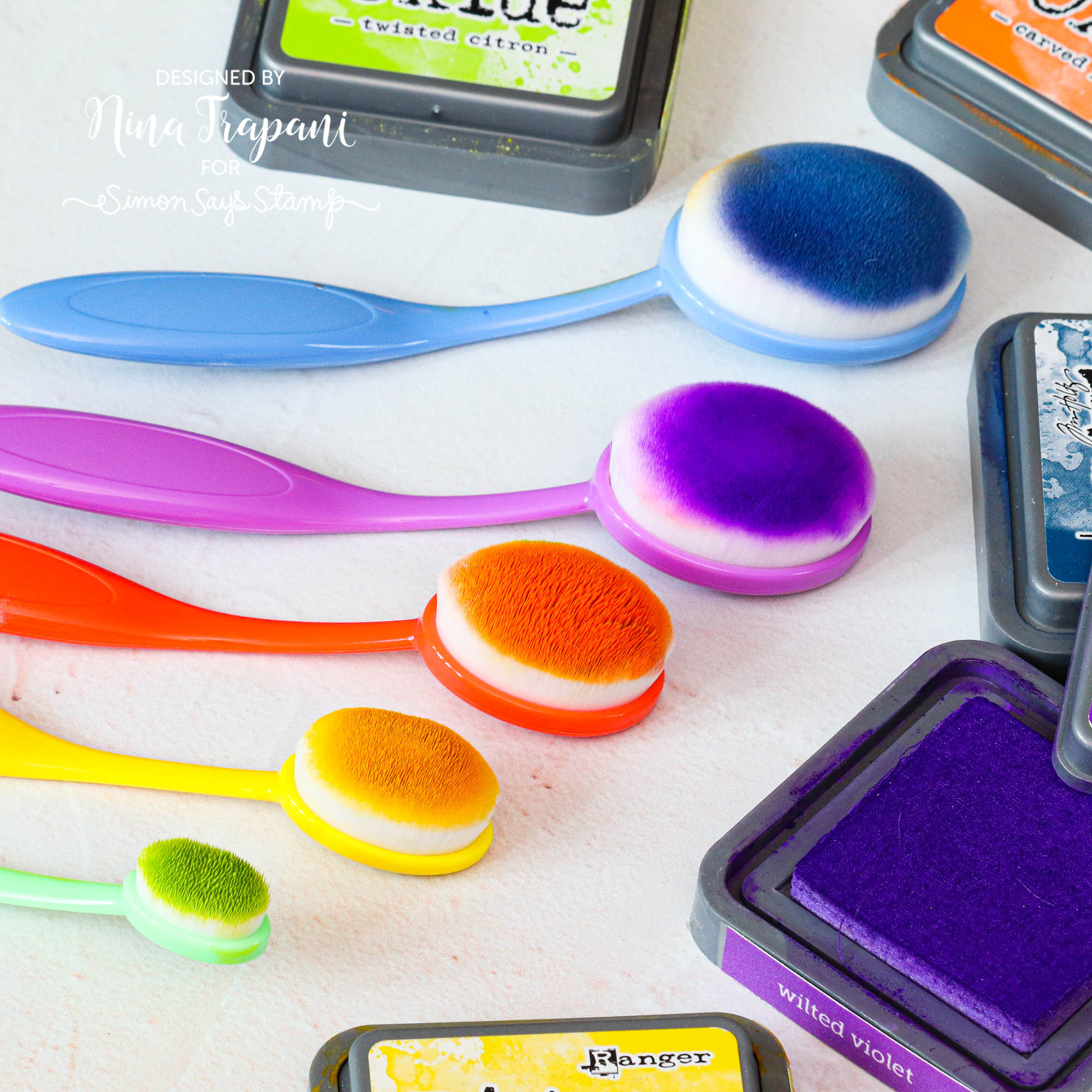 No matter what size project you're creating, our Simon Says Stamp Multi-Size Rainbow Blending Brush packs contain a variety of brush sizes to fit the surface you're working on. The larger brushes are great for covering large areas and the super-tiny size is handy for getting into those small nooks and crannies! I especially love using the small brushes when I am blending multiple colors through a stencil, as it gives me a lot more control.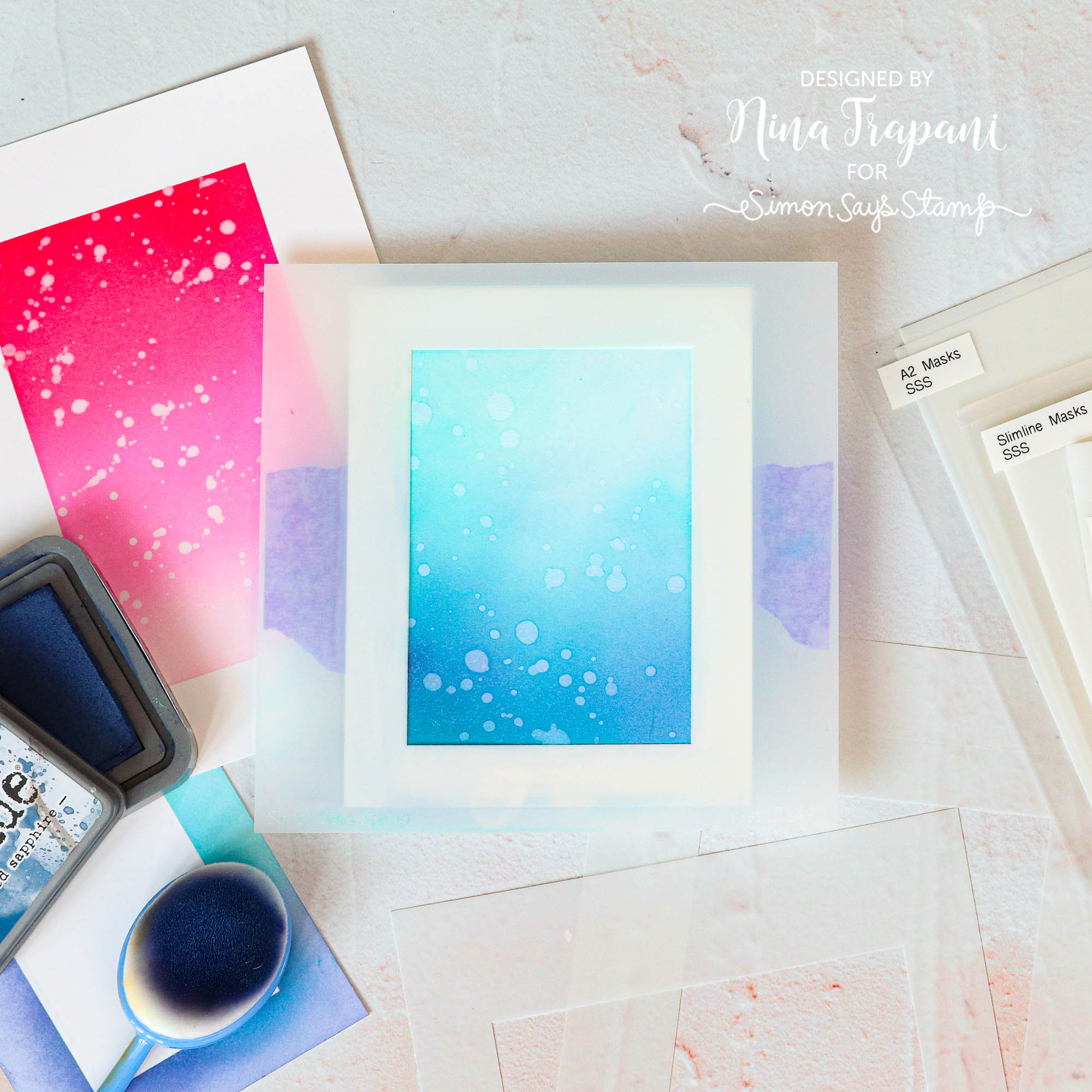 With our Simon exclusive masking stencils, you can create perfectly nested, masked areas on your project – and they require hardly any tape! We have a series of masking stencils available in A2, A7, Slimline, and Circle sizes. The masks lay over your project and can be held down with either a little bit of tape or by spraying them with Pixie Spray. The frame masks also have corresponding negatives that can be used on their own for masking around the edges, or used with the frame masks for two-tone blending techniques! So much versatility for these handy little sets!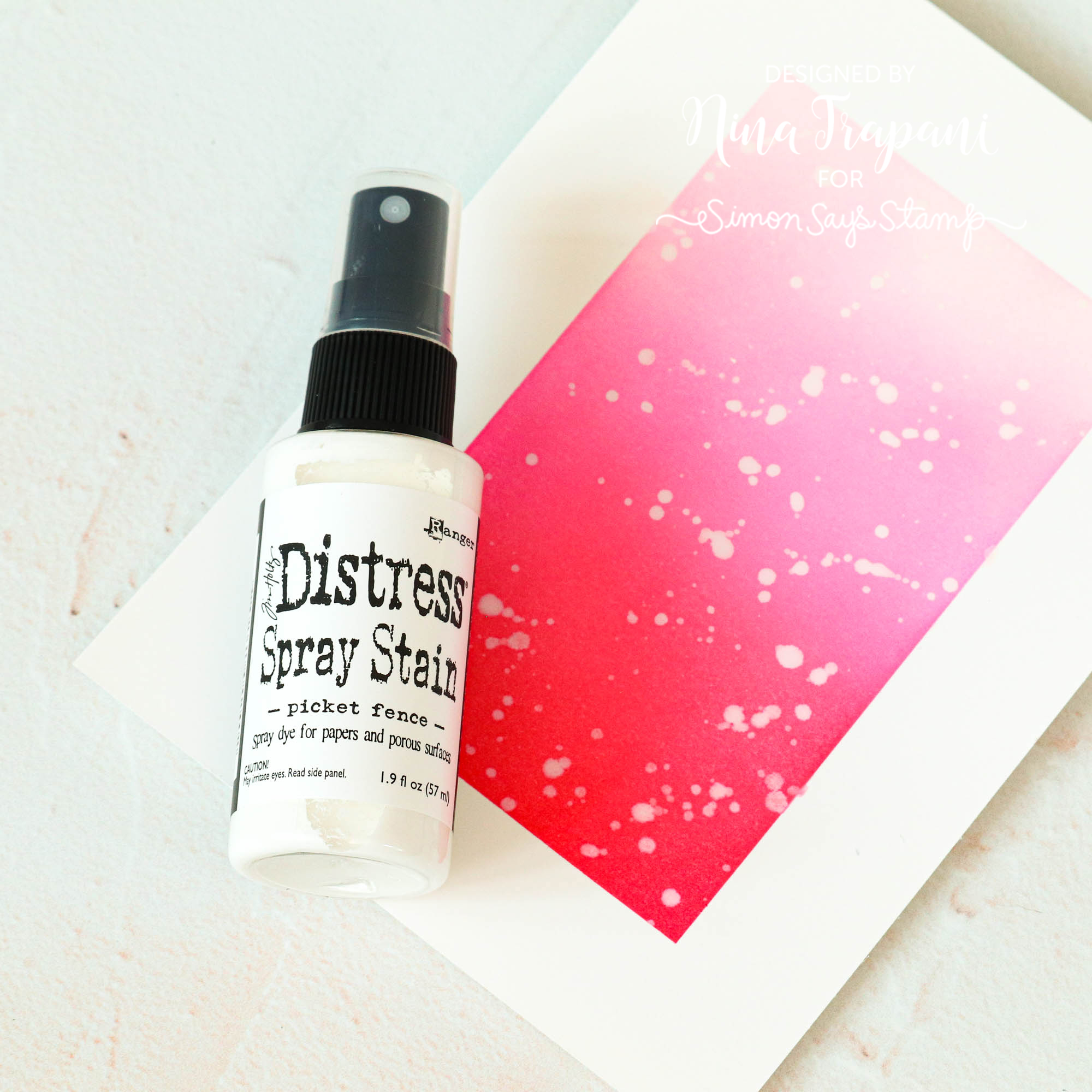 Splatter effects always add amazing texture and depth to card projects. Did you know that the Tim Holtz Picket Fence Distress Spray Stain is a great product for white splatter! It provides a beautiful, opaque effect (be sure to shake well beforehand for best results!) and dries fairly quickly.
Custom envelopes are such a great way to package a handmade card! Have you seen our latest exclusive die, the Slimline Envelope? Our other A2, 4 Bar and 4 Bar Square Flap dies we were so popular, we brought you this slimline size for those long, gorgeous cards you've been working on. The die comes with the body and a flap; you'll cut the flap twice for a beautiful handmade envelope that will be able to go through the mail without any issue!
Did you know that our Simon exclusive stamp storage pockets have great use for items other than stamps and dies? I love using them to store our exclusive Watercolor Cards and Sentiment Strip sets – this allows me to keep each pack organized so that I know exactly what I have and from what collection a card or sentiment came from!
I hope these tips have helped you learn a few tricks for your upcoming crafting projects… Thanks for tuning in today and spending some time with me!
SUPPLIES
Set of 5 Rainbow Pack MULTI SIZE…

Simon Says Stamp Stencil SLIMLINE…

Simon Says Stamp Stencil A2 MASKS…

Simon Says Stamp Stencil A7 MASKS…

Simon Says Stamp Stencil CIRCLE MASKS…

Tim Holtz Distress Spray Stain PICKET…

Simon Says Stamp SLIMLINE ENVELOPE…

Simon Says Stamp Clear STORAGE…