Did You Know: Fun Facts and Crafty Tips! July 2020 Edition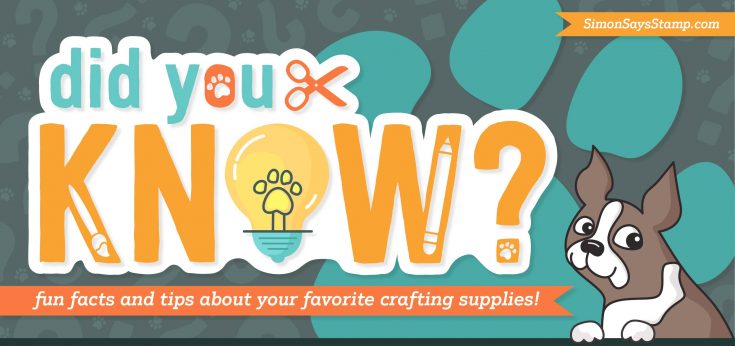 Hello crafters, it's Shari Carroll here with you! Today I have a new edition of our popular Did You Know series!
If it's your first time seeing this feature, each month we bring you fun facts, creative tips, and even crafty hacks about your favorite supplies and brands; you can then use these awesome tips that you learn in your next crafting projects! Are you ready to learn some fun tricks? Keep on reading!
Today, my focus is on the little things that can make your crafting so much easier.
STUDIO KATIA EMBELLISHMENT WAND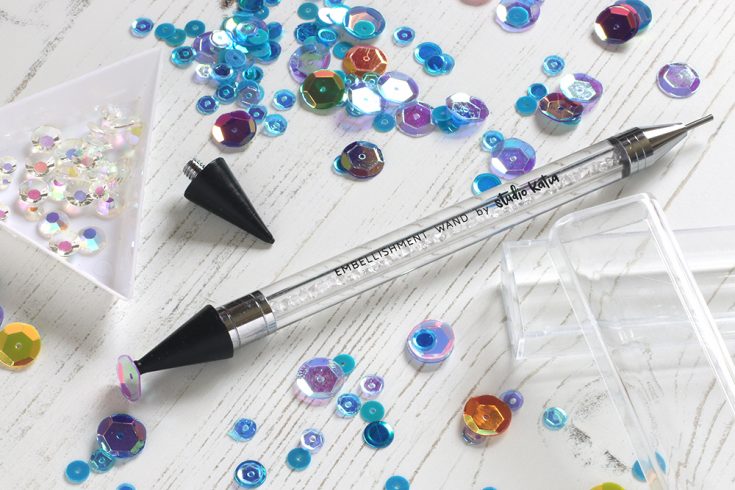 Ever have trouble with static and sequins? I'm always fumbling around trying to get them in place or off my fingers. Worry no more!! This gorgeous embellishment tool will not only look great on your desk, but it's handy to help with the placement of your gems and sequins.
It has two tips. The main tip has a waxy feel to pick up your embellishments. The other end is for pushing them down once in place. The wand has a gorgeous channel of gemstones and comes in a clear case for storage.
There are colorful refill tips too!!
TIM HOLTZ NON-SLIP INK PAD MATS
Let's talk third hand! These handy little pads hold your ink pads, jars of mediums and paints in place so you can hold onto your project while working. They even keep your pens and brushes from rolling around on your work surface.
Having the non-slip pad in place also helps me from getting my containers grungy from grabbing them with messy fingers.
They come in a pack of 3 and are sized perfectly for full-size Distress ink pads but can also be used with other brands. Ink blending through a stencil is so much easier now!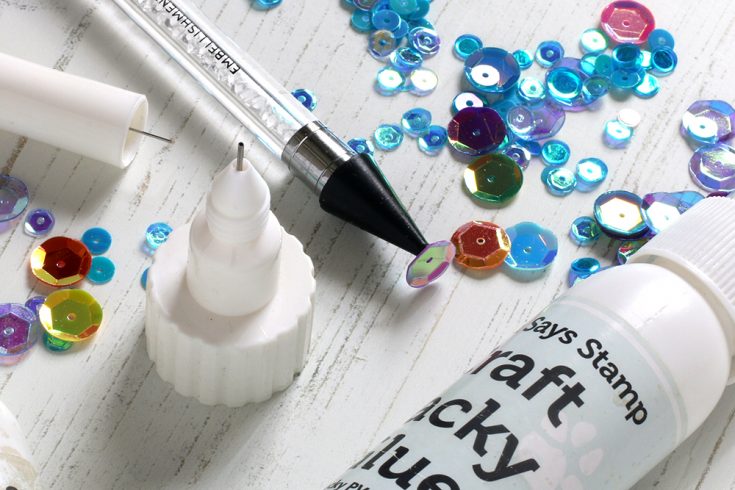 I use this all the time. This Fineline Applicator tip fits the Simon Says Stamp Tacky Glue bottle. It delivers a small amount of glue which is perfect for gluing down sequins, gems, fine detailed die cuts, and anything that only needs a small amount of glue.
There is a pin in the lid that keeps the channel clear. No clogging and ready to use anytime.
TIM HOLTZ SIDEKICK and STICKY GRID SHEETS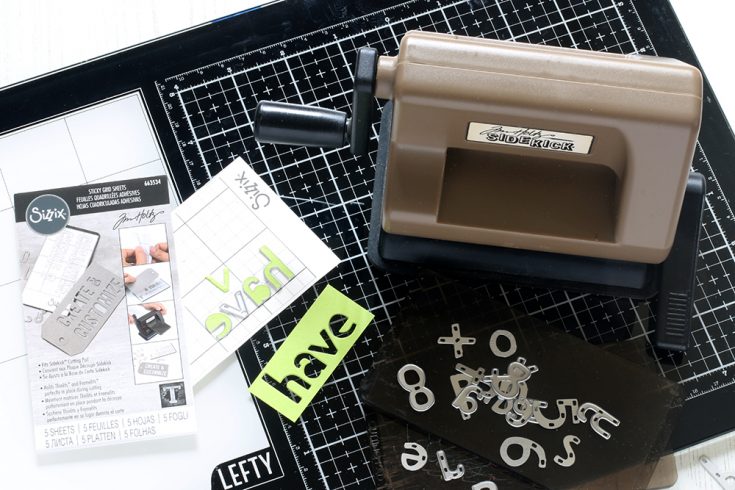 I have a small craft space with little elbow room and sometimes it's just easier to have my Tim Holtz Sidekick out for small die-cutting. This little guy has the strongest suction base which holds in place on a smooth work surface. It's lightweight yet heavy-duty.
I use it mostly for small dies, especially letters. Also shown in the photo is the Sticky Grid sheets. These are double-stick grid sheets which are the same size as the Sidekick platforms. The grid helps you line up your dies and stick them to your cardstock before cutting. Such a brilliant idea!!
I hope these tips have helped you learn a few tricks for your upcoming crafting projects and how to find them. Thanks for joining me today!!
SUPPLIES
Fineline Applicators 20 Gauge…

Simon Says Stamp CRAFT TACKY GLUE…

Studio Katia EMBELLISHMENT WAND sk014

Studio Katia PINK Embellishment Wand…

Studio Katia RED Embellishment Wand…

Studio Katia NAVY Embellishment Wand…

Studio Katia YELLOW Embellishment…

Studio Katia WHITE Embellishment Wand…

Studio Katia GREEN Embellishment Wand…

Studio Katia BLUE Embellishment Wand…

Studio Katia ORANGE Embellishment…

Studio Katia BLACK Embellishment Wand…

Tim Holtz Non-Slip INK PAD MAT 3 pack…

Tim Holtz Sizzix STICKY GRID SHEETS…

Tim Holtz Sizzix SIDEKICK STARTER KIT…

Tim Holtz Sizzix SIDEKICK CUTTING…