Did You Know: August 2021 Edition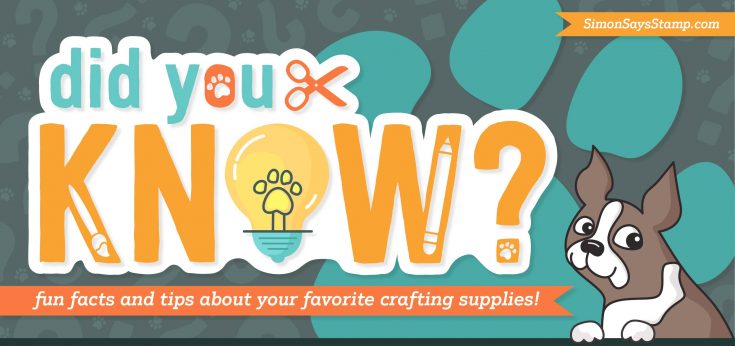 Hello crafters, it's Shari Carroll here with you! Today I have a new edition of our popular Did You Know series!
If it's your first time seeing this feature, each month we bring you fun facts, creative tips, and even crafty hacks about your favorite supplies and brands; you can then use these awesome tips that you learn in your next crafting projects! Are you ready to learn some fun tricks? Keep on reading!
We're on a roll! Have you noticed all the new Simon Says Stamp crafting tools we've come out with lately? We want to make sure we have the highest quality items for your crafting toolbox.
Yesterday we introduced the newest adhesive to our line which is the Simon Craft Glue Stick. I love glue sticks for pasting paper to paper and it's great for kids too! This little gem is complementary to our Dot Runner and our ever-popular Craft Tacky Glue.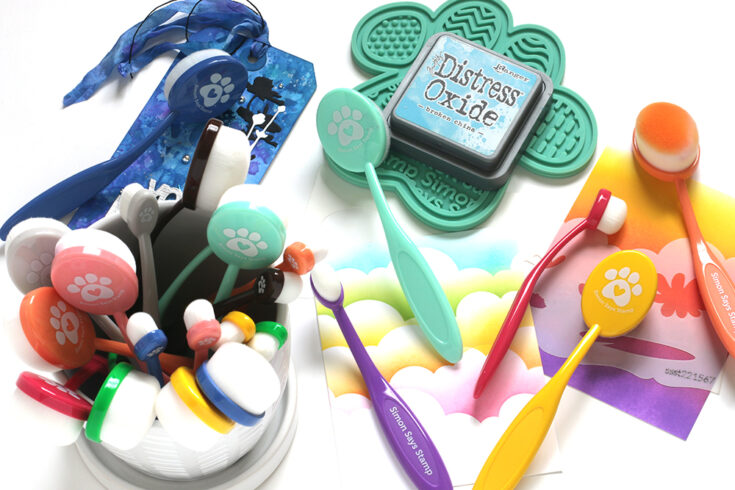 Ahhh yes, blending brushes are one of the most used tools for creating backgrounds and to use with stencils. We studied what we wanted and ultimately came up with two sizes with very soft bristles for smooth coverage. The large brushes are perfect for blending backgrounds and using with larger or open stencils. The small brushes are great for more controlled stenciling and smaller areas.
There are several ways you can purchase them either in sets or individually.
The brushes can be cleaned using the Pawsitively Everything Tool (PET) with a little dish soap and water. Just rub your brush onto the detail side of the tool, rinse thoroughly, and allow your brushes to dry.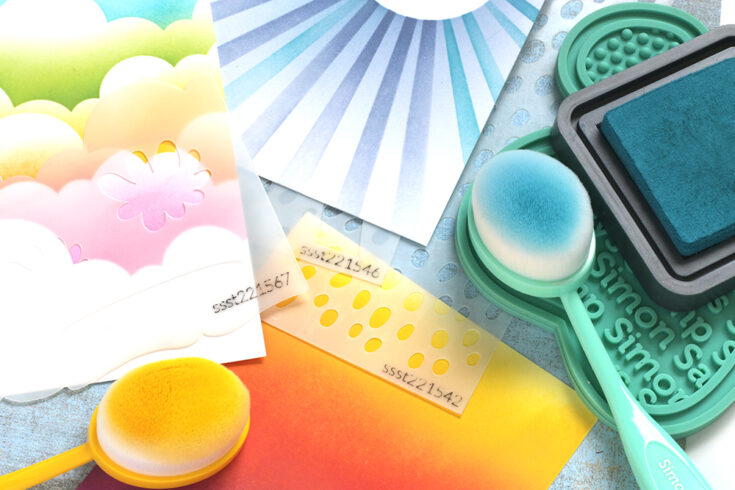 We're always trying to improve the products we bring to you. Did you know that we now add etching with our name and the index number at the bottom of the stencils? You can enter the number into the search bar in our store and it will take you to the product where you can find inspiration!
TIP: To identify the number better, rub over the etched area with a Distress Crayon and wipe off the excess.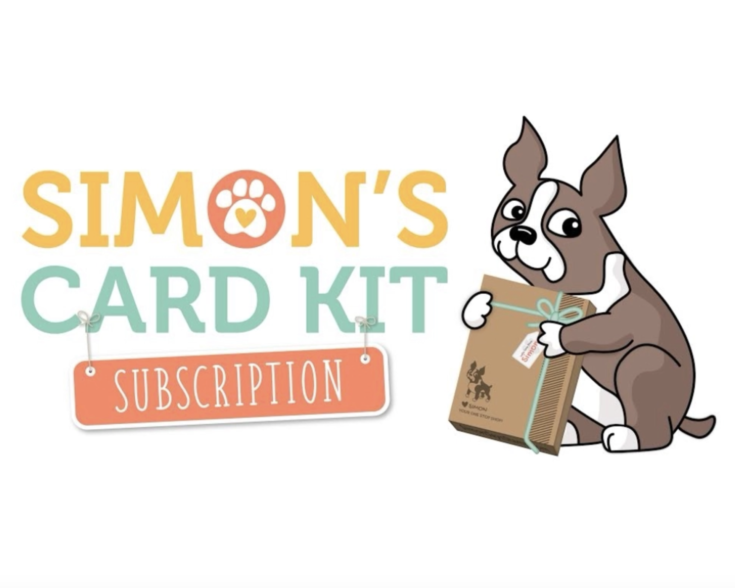 Did you know that you can subscribe to our monthly card kit and save $5.00 rather than paying more by purchasing them individually? Here's the best part, you're not locked in to purchase if you're not feeling the vibe of the kit, you can pass. Also, you're assured that you'll get a kit before it sells out! We pack our kits full so there is great value to you!
STAMPTember® IS COMING!
If you're new to our site, each year in September we celebrate crafting all month-long with what we call STAMPtember®. We have amazing collaborations with your favorite stamp companies, sales, giveaways, inspiration, and more. The party starts on September 1st. You won't want to miss it!!
I hope these tips have helped you learn a few tricks for your upcoming crafting projects and building your toolbox. Thanks for tuning in today and spending some time with me!
SUPPLIES:
| | | |
| --- | --- | --- |
| Simon Says Stamp Blending Brush SET… | Simon Says Stamp Blending Brush SET… | Simon Says Stamp Blending Brush SET… |
| Simon Says Stamp PET PAWSITIVELY… | Simon Says Stamp Ultra Smooth CRAFT… | Simon Says Stamp 2 DOT RUNNER REFILLS… |
| Simon Says Stamp DOT RUNNER AND 2… | Simon Says Stamp CRAFT TACKY GLUE… | Simon Says Stamp Card Kit of the… |