Did You Know: April 2022 Edition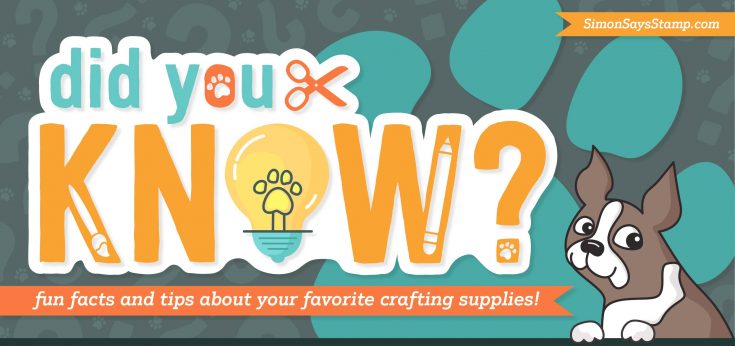 Hello crafters, it's Shari Carroll here with you! Today I have a new edition of our popular Did You Know series! I'm focusing on items that you can make yourself, or adorn the way you would like.
If it's your first time seeing this feature, each month we bring you fun facts, creative tips, and even crafty hacks about your favorite supplies and brands; you can then use these awesome tips that you learn in your next crafting projects! Are you ready to learn some fun tricks? Keep on reading!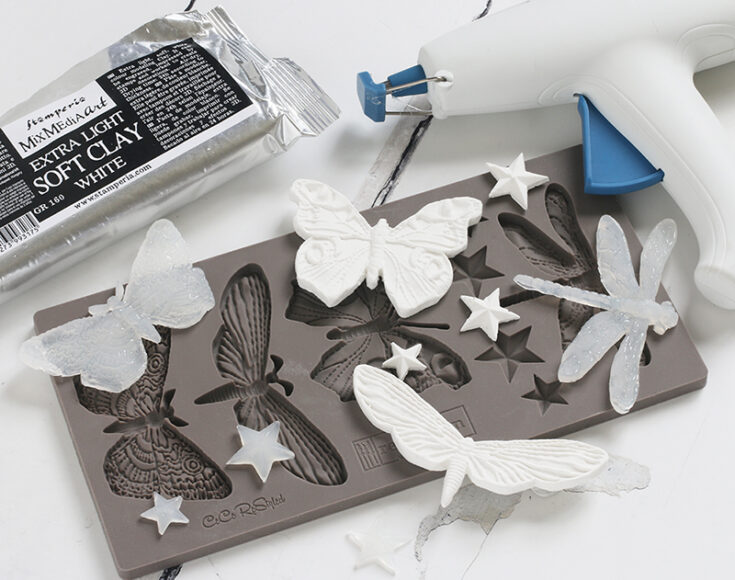 Have you ever tried using molds to create dimensional items for your projects? They are really easy to use with either soft clay or hot glue. I haven't tried it yet, but the Prima molds are food safe, meaning you can make chocolate shapes! Yum!
I've worked with soft clay and hot glue for my samples. I'll explain a little about the difference.
The soft clay is playable and you push it into the mold until it's filled. You can use a brayer to apply pressure and to get a smooth backside of the object. You will remove the object before it dries. The mold is very flexible. When the clay has dried (about 24 hours) it is very lightweight and feels like plaster.
Hot glue can be used by filling the mold (small areas first) until the well of your item is filled. If you have rough areas on the back, heat it with your heat tool to smooth it out. Allow the hot glue to cool before removing it from the mold. Once it's cooled, you can remove it. The hot glue is durable, strong, and waterproof if you're making something for the outdoors.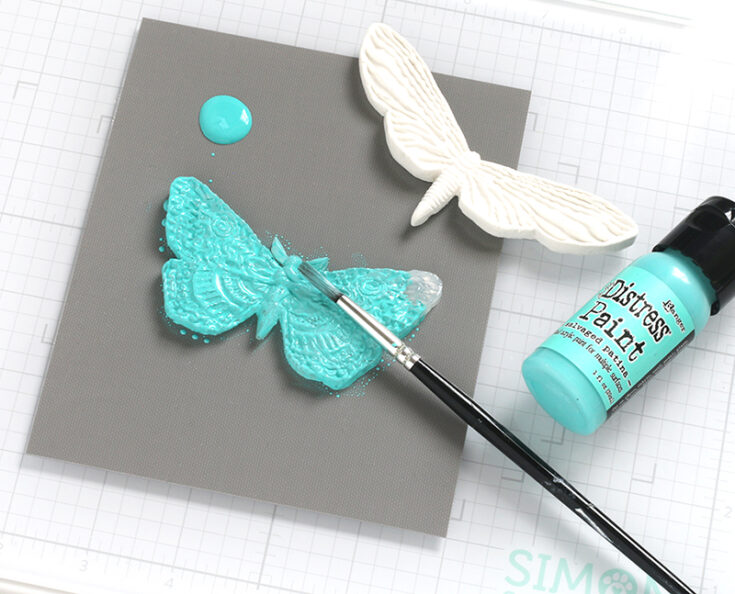 This Media Grip Mat is a double-sided grip mat that has so many uses! I found it to be super handy when working with mixed media pieces. I get really messy when I'm painting items for my projects, the grip mat holds them in place so I can paint and even get around the edges without having to hold it.
Other uses include: holding papers in place for stenciling and ink blending. Using with your Misti or stamp platform to hold the paper in place especially if you need to stamp more than once.
To store the grip mat and to keep it from attracting dust and pet hair, we suggest using the Media Grip Mat Bundle which includes folders.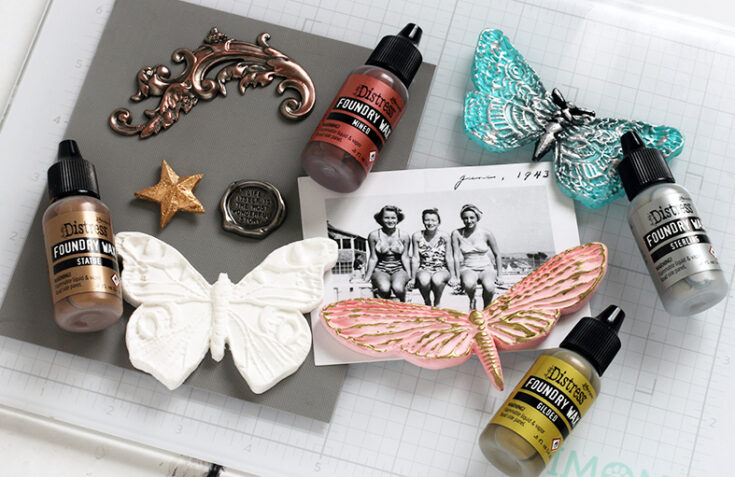 I love these foundry waxes!! If you want to add gilding to your projects or change the color of metal, these are amazing. The wax is a liquid to start with and can be applied using a brush to highlight areas of your items. They are permanent and supper shiny once heat set with a heat gun.
Some of the surfaces they work on include: Wood, plastic, metal, paper, clay, painted surfaces, and more.
Note: I did use it on a hot glue molded piece with just short bursts of heat at a time to set it. If you hold your heat gun too long on your piece, you'll melt it. Be careful!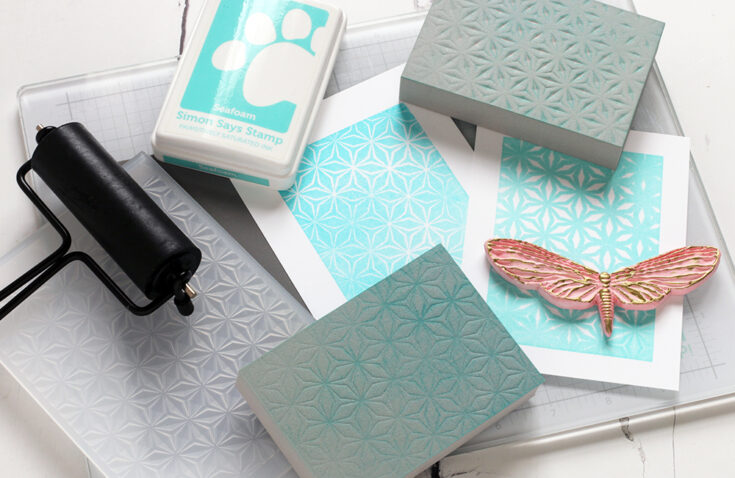 Ok, this is just plain fun! I tried the foam with the Simon Says Stamp Kaleidoscope embossing folder. Since the embossing folder has a positive and a negative design, I was able to get two different impressions. These would look great on an embossed background using the same folder.
Easy to use: with low heat, heat the foam for about 15 seconds, make sure you move your heat tool around the foam for even heating. Press the foam onto the open embossing folder with firm and even pressure. Hold it in place for about 5-10 seconds.
You can apply ink directly onto the foam or use a brayer. Press the inked foam onto the paper, again using even pressure. When you're done, clean the foam and reheat it to remove the design. Voila!
I hope these tips have helped you learn a few tricks for your upcoming crafting projects… Thanks for tuning in today and spending some time with me!
SUPPLIES:
Prima Marketing INSECTA AND STARS…

Stamperia WHITE Soft Clay k3p44

Xyron MINI MULTI-STICK Glue Gun…

AdTech GLOW IN THE DARK Glue Sticks…

Tim Holtz Flip Top Distress Paint…

Tim Holtz Flip Top Distress Paint…

Tim Holtz Distress FOUNDRY WAX KIT…

Tim Holtz Idea-ology ADORNMENTS…

Ranger Simon Hurley STAMPING FOAM…

Simon Says Stamp Embossing Folder…

Tim Holtz SMALL Distress Brayer tda75547

Simon Says Stamp Pawsitively…

Neenah Classic Crest 110 LB SMOOTH…

Ranger Studio Paint ARTIST BRUSHES…

Tim Holtz Tonic MEDIA GRIP MAT BUNDLE…

Tim Holtz Tonic MEDIA GRIP MAT 4633e

Popular Wagner Precision Heat Tool HT400