Did You Know? April 2021 Edition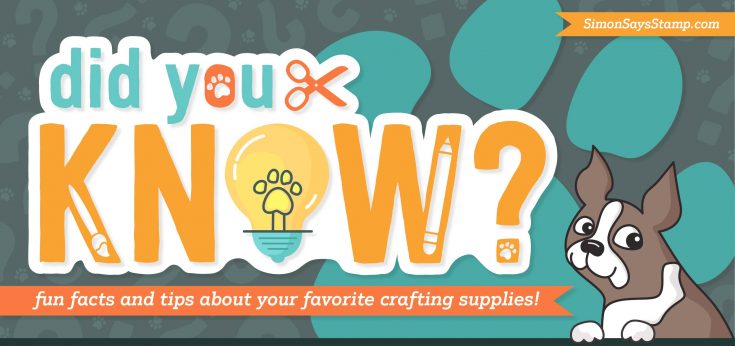 Hello crafters, it's Shari Carroll here with you! Today I have a new edition of our popular Did You Know series!
If it's your first time seeing this feature, each month we bring you fun facts, creative tips, and even crafty hacks about your favorite supplies and brands; you can then use these awesome tips that you learn in your next crafting projects! Are you ready to learn some fun tricks? Keep on reading!
CZ MINI SLIMLINE STENCILS + MINI SLIMLINE RECTANGLE DIES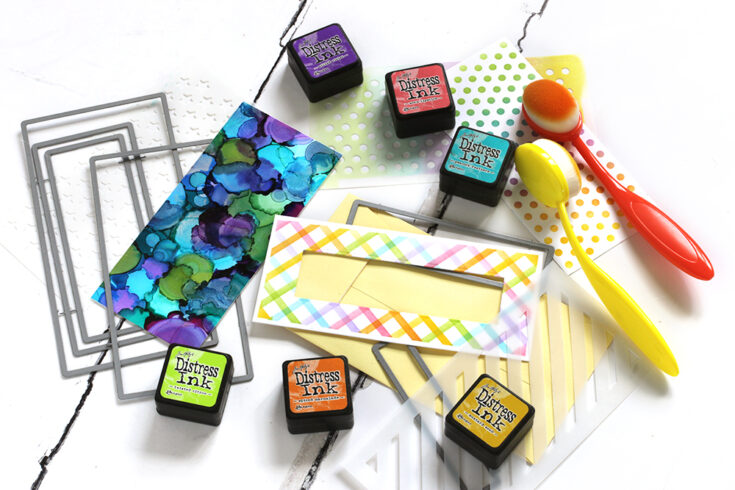 Have you gotten into the Mini Slimline trend? We have some great new products that make creating for this size card super easy. Cathy Zielski (CZ Designs) has designed a 3 pack of stencils specifically for Mini Slimline. There are stripes, stars, and dots. Tip: Use the stripes with inks, clean it off, flip the stencil over, and ink again to create a plaid.
Once you have your paper stenciled, use the Mini Slimline Dies to cut out your panels. The largest die fits the front of a Mini slim line notecard. Don't forget to use the smaller dies to create shakers!
SIMON SAYS STAMP WOODBLOCK STAMPS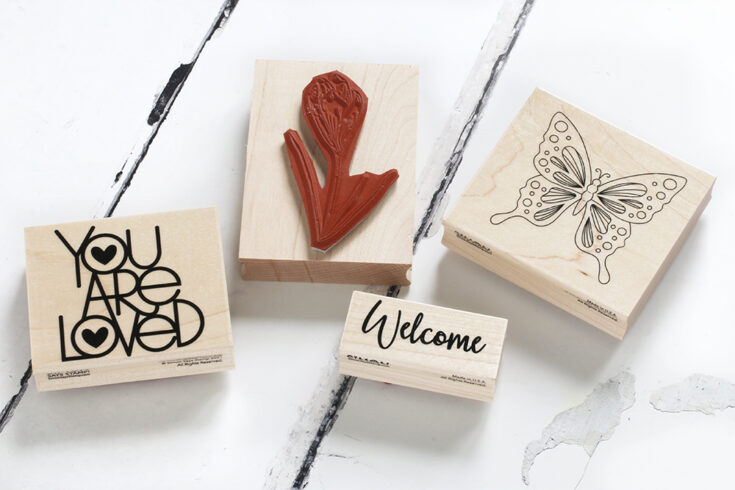 Did you know that we've added a small selection of woodblock stamps to our collection? We love the old-school feel and look of woodblocks and have picked out a few designs that we think you'll love! These are quality deep etched red rubber made here in the USA.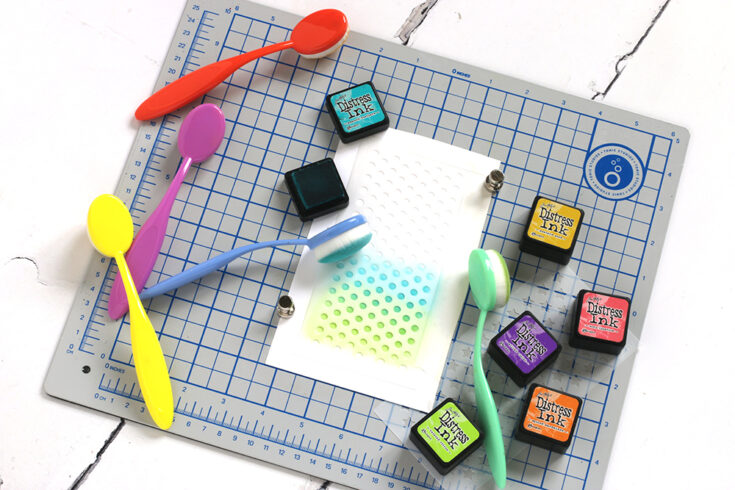 I have found a great tool that I couldn't wait to share with you. The Tonic Magnetic Platform is a metal surface with an enamel finish, a grid, and measurements for 10″x12″. It comes with 2 super strong push pin style magnets that are easy to grab and move around on the platform. I've thrown a lot at this surface like embossing pastes, ink blending, and so far it has withstood everything and cleans up nicely!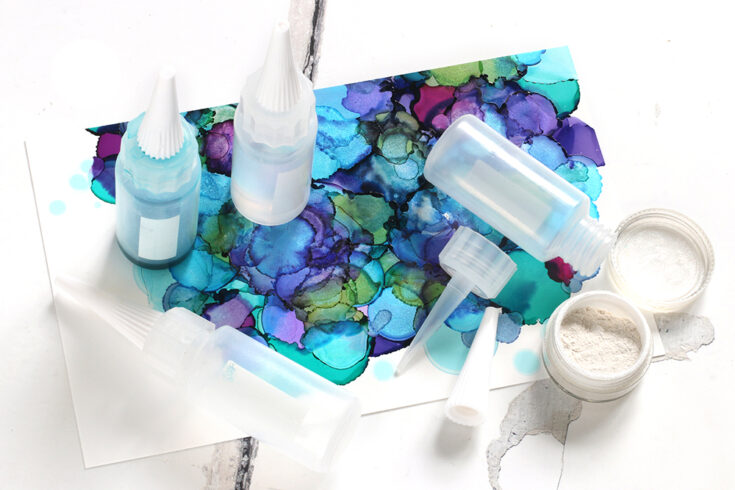 These little bottles are perfect for holding your custom solutions and mixtures. I like to keep 93% Isopropyl Alcohol in one and use it to add tiny drops onto my alcohol ink projects. You can also create diluted solutions of alcohol inks for watercolor effects using Alcohol and Alcohol inks. The needle tip delivers a very small amount of solution to your projects for more control. Just snip the tip with scissors to the size you need.
Extra Tip: Create a solution of Perfect Pearls and water and store it in a bottle to have handy for painting and splatters.
I hope these tips have helped you learn a few tricks that you can use in your card making and crafting… Thanks for tuning in today and spending some time with me!
| | | |
| --- | --- | --- |
| Tonic MAGNETIC CRAFTER'S PLATFORM 3726e | Darice NEEDLE TIP TIP Applicator… | Ranger Perfect Pearls CONFETTI WHITE… |
| CZ Design Stencils MINI SLIMLINE… | Simon Says Stamp MINI SLIMLINE… | Simon Says Wood Stamp OUTLINE… |
| Simon Says Wood Stamp THOUGHTFUL… | Simon Says Wood Stamp YOU ARE LOVED… | Simon Says Wood Stamp WELCOME… |