Creating Summer Memories with May Flaum
It's May Flaum here, and I'm excited to be back with this month's post on scrapbooking! When I started scrapbooking, it was all about trips and vacations. Today, more than 25 years later, I'm still in love with scrapbooking about my vacations. I love that I can relive trips and moments, and create albums that are full of good times, stories from the road, and my best adventures too.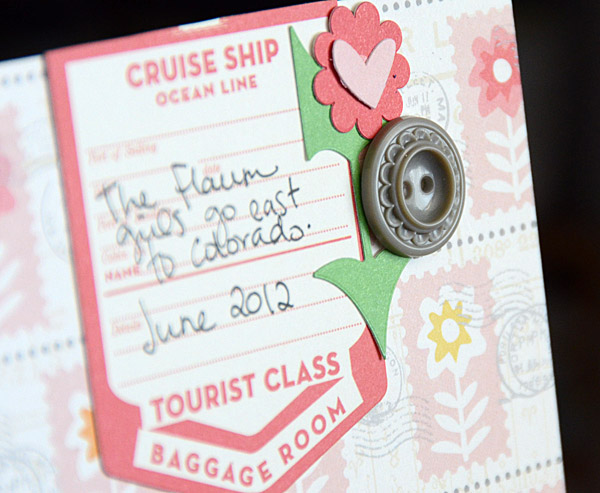 Five ideas for vacation scrapbooking:
1. Create a cover page and a few select special layouts, and include all your other photos in divided page protectors to save time. There is no rule that an album can't be part scrapbook, part photo album!
2. While on your trip jot down notes (or just save your social media posts in a word document after!), and save ephemera from restaurants, hotels, destination points, etc.
3. Don't worry about using themed product. Just go through what you have and use what you like!
4. If you want a cohesive album where the pages all look very coordinated start with a cardstock base in a color like straw or kraft.
5. When working on journaling, think about the stories and details you'd tell a friend if looking through the photos and use that as inspiration. It doesn't have to be complicated or long, and it can be silly or funny too! Sometimes you don't even need words.
My biggest tip has to be just go with what feels right, and let the amount of photos you want to use combined with the time you want to spend and size/format of the project be your guide. There is no wrong way to do this!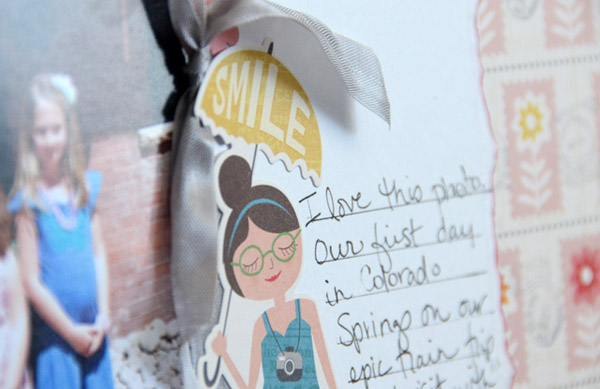 Today I have a layout to share with you that will be the opening page for my Colorado vacation album. I used the new Travel Girl line from October Afternoon including the collection kit and miscellany. Parts of it are great for any kind of travel – or papercrafting in general – but there are also adorable bits and pieces really made for the girl on the go.

This great adventure of mine is one that I'm working on getting scrapbooked (or rather, finishing that album!) and I'm having a great time with it.
I hope I've inspired you to do a bit of travel inspired scrapbooking – big or small it can be a lot of fun!
SUPPLIES: