Cozy Hugs Blog Hop WINNERS!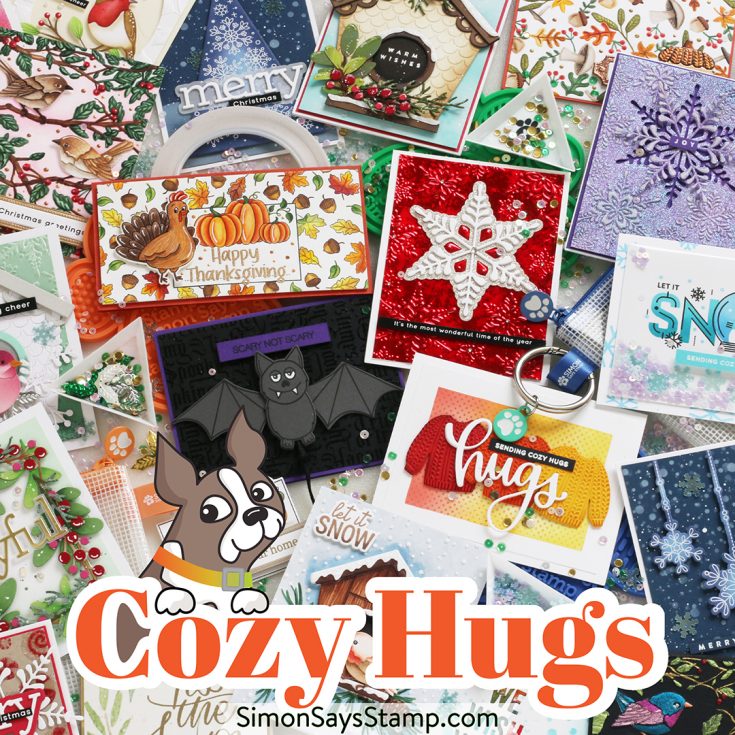 Hello, friends!
It's time to usher in the fall and winter holiday seasons with our latest collection, Cozy Hugs! Our fang-tastic interactive Batty for You stamp and die set will bewitch you; our Thanksgiving Place Cards and Turkey Day sets and our Pumpkin Pie Slice die will enhance your feast; and our Peace on Earth Script and Merry Ornament dies and Layering Peppermints stencils will delight your festive spirit.
This release also boasts ELEVEN new embossing folders, including Autumn Knits, Pumpkin Patch, and Glistening Snowflakes, as well as new Mesh Bags in Orange, Blue, Gray, and Black and our innovative Tear-rific Tape!
To celebrate this phenomenal release, we hosted two amazing blog hops! The hops featured many talented designers and each one created wonderful projects to inspire you. If you missed either of the hops, you can find the direct links here: DAY ONE and DAY TWO.
A BIG thank you to all of YOU who joined us for the hops! We enjoy hearing from each of you, and your words of encouragement and appreciation to each of the designers mean so much to us here at Simon and to them. It's our tradition to give away gift certificates to random commenters on each blog stop, and today we are revealing all of the winners! So without further ado, I present to you our winners!
from Simon Says Stamp's blog: Karen Letchworth!
from Nina-Marie Trapani's blog: Anastasia Campbell!
from Caly Person's blog: Christine Miller!
from Nichol Spohr's blog: Vivian Chiu!
from Cathy Zielske's blog: Bets Greene!
from Amy Rysavy's blog: Kathy Younker!
from Suzy Plantamura's blog: Donna Mikasa!
from Keisha Charles's blog: Barbara Heinly!
from Yana Smakula's blog: Karen Baughman!
from Sidnie Des Jardin's blog: Beverly Jordan!
from Heather Ruwe's blog: Jan Baker!
from Bibi Cameron's blog: Cheryl Soule!
from Cheiron Brandon's blog: Deborah Hellman!
from Anna-Karin Evaldsson's blog: Jayne Haumschild!
from Lisa Addesa's blog: Janalee!
from Lea Lawson's blog: Veronica L Hunt!
from Barb Engler's blog: Elna (Peg and Thread)
from Simon Says Stamp's blog: Mel H!
from Laura Bassen's blog: Judy Inukai!
from Debby Hughes's blog: Lorna Plant!
from Amanda Korotkova's blog: Maureen Reiss!
from Barbara Tarayao's blog: Daria Z.!
from Mindy Eggen's blog: Sheri Willard!
from Heather Hoffman's blog: Tami B.!
from Alberto Gava's blog: Barbara-Jean Kubik!
from Lorraine Aquilina's blog: Kathy Eddy!
from Sandi MacIver's blog: Bobbe Shaw!
from Jennifer Kotas's blog: Sandy Gregg!
from Kath Stewart's blog: Phyllis!
from Jean Doeringsfeld's blog: Leah W.!
from Misty Elam's blog: Terri Conrad!
from Diane Morales's blog: Jeanne Rice!
from Kim Hamilton's blog: Dee Earnshaw!
If you see your name listed above, CONGRATULATIONS! Please email R[email protected] and let him know that you are one of our Cozy Hugs Blog Hop winners! You'll receive a $25 Gift Card.
Thanks again for hopping along with us! We hope you enjoy our fantastic Cozy Hugs release and that it gives you creative enjoyment for months to come!
Winning ROCKS, and so do you!
ICYMI (In Case You Missed It): Want to see these products and more? Check out the replay of last week's YouTube Live Stream for a super cool inside look at the release and a fun craft session with Simon Mama, Heidi Crowl!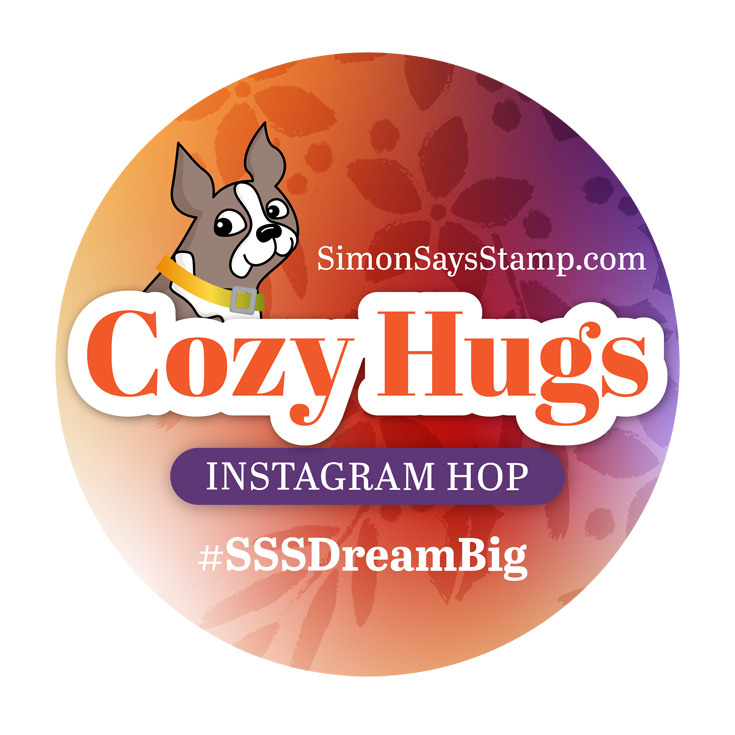 We hope you will join us on Instagram on Thursday, October 13, for an Instagram Hop featuring even more inspiration from our Cozy Hugs release! We are excited to share awesome ideas from several creative minds using these fantastic products.
You'll love browsing our Cozy Hugs gallery on our blog for loads of additional inspiration, and you can add your projects to these galleries as well!