Blog Hop Celebration! April Card Kit of The Month
Hi friends!  Welcome to our April Card Kit of the Month Inspiration blog hop!  If you'd like to see loads of colorful, creative, fun ideas… You've come to the right place to be inspired!
Our April Card Kit of the Month is appropriately named "Celebration".  The kit includes bright cardstock, decorative foiled kraft designer papers, shiny gold star brads, a beautiful new stamp set, cheerful colored rub ons, trendy gold rub ons and the most gorgeous roll of ombre washi tape I have literally EVER seen!  You  can subscribe to our no obligation card kit of the month for a great value of $24.95 plus shipping and handling.  You are also welcome to purchase the kit without subscribing for $29.95 plus shipping and handling.
Today's blog hop is an explosion of creativity!  If you'd like to add your own projects created with the card kit or see a gallery of many more shared ideas, be sure to visit our card kit gallery.
Card Kits are revealed on the 14th of each month and ship each month from the 17th through 27th.  May's card kit will be revealed April 14 and begin shipping April 17th.  Be sure to subscribe to our newsletter for special releases, sales, and announcements.  We often sneak peek the kits a few days ahead of time on Instagram and Facebook.
Our creative director, Shari Carroll had a lot of fun with this month's kit and created a card to share with you: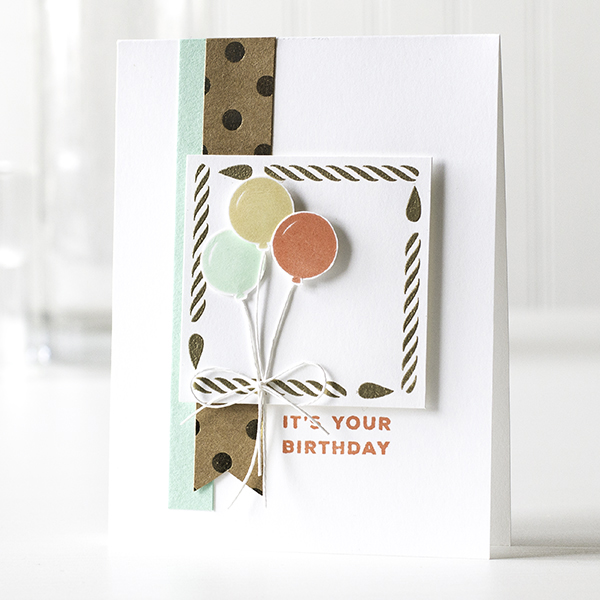 Be sure to visit other bloggers' inspiration by clicking on the links below.   I think you are going to have a few ooohs and aaaahs during this hop!  Be sure to leave comments along the way.  On April 15, we will be randomly choosing 1 commenter from each stop along the way to receive a Simon Says Stamp goody bag filled with fresh and exciting new products!  What better way to celebrate tax day then with a little prize package!?
< HERE > Simon Says Stamp Blog
Shari Carroll
Kristina Werner
Jennifer McGuire
Debby Hughes
Laura Bassen
Nichol Magouirk
Vicky Papaionnou
Yana Smakula
Heather Ruwe
Laurie Willison
Thanks so much for joining us today!  We hope you have tons of fun!