Belated Birthday Cards: 3 Ways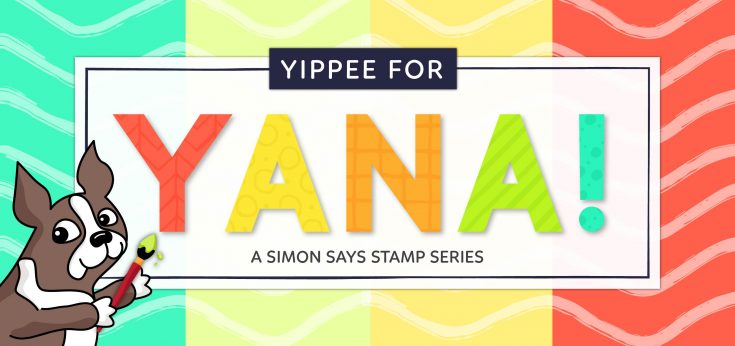 Hi friends! Thanks for stopping by today! Welcome to the latest edition of Yana Smakula's bi-monthly feature: Yippee for Yana! This time, Yana is giving three slightly different belated birthday card ideas for you! Please be sure to watch the video and enjoy!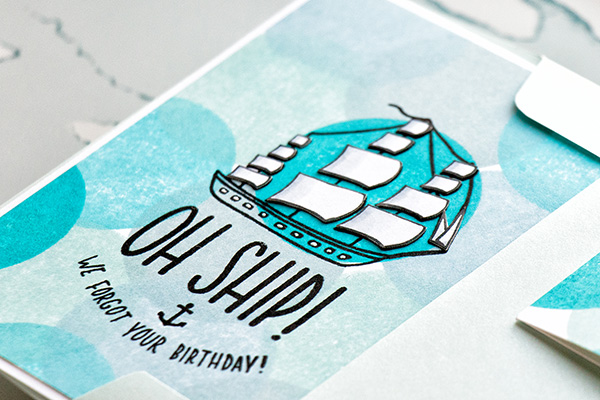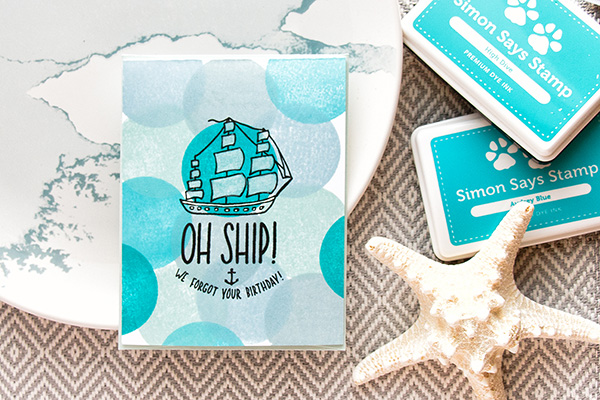 Hi everyone, this is Yana Smakula and I'm excited to bring you another episode from my by-monthly "Yippee For Yana" video series! In today's video I'm showing how to stamp a belated Birthday card. I am sharing one card 3 ways – from a very simple one layer mail friendly project to a slightly more layered dimensional card.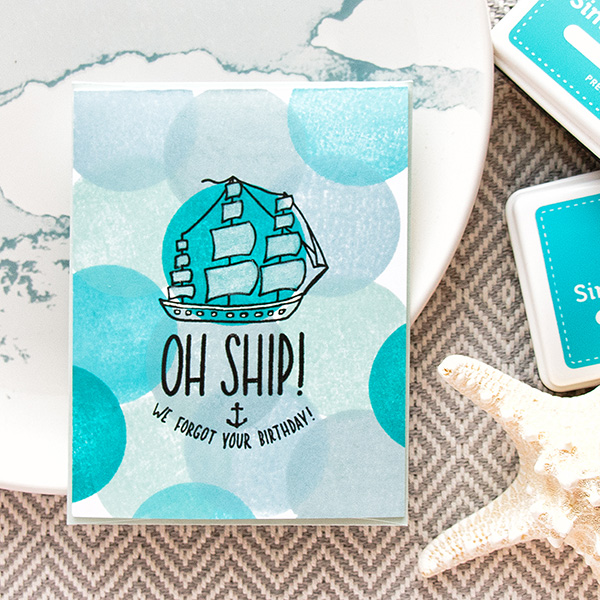 The stamp sets I picked for these cards are Enjoy The Journey from Hero Arts and Big Perfect Shapes from Simon. As for the colors of ink I went with Lake Shores, Winter Sky, Cloudy Sky, Audrey Blue and High Dive.
I started working on my cards by creating a background. I used circle stamp and stamped a random looking pattern using all 5 ink colors. Each color was stamped 3 times. You'll notice my images overlap a lot – this is the look I was going for.
After my backgrounds were done I used my mini MISTI and stamped the ship as well as the "Oh Ship!" message in Versafine Onyx Black ink. I also added an additional "We Forgot Your Birthday" sentiment at the bottom and I curved it for a more interesting look.
From here I finished each card slightly different. The one layer stamped card front was left almost as is – I used a white Prismacolor pencil and whitened the sails of my ship.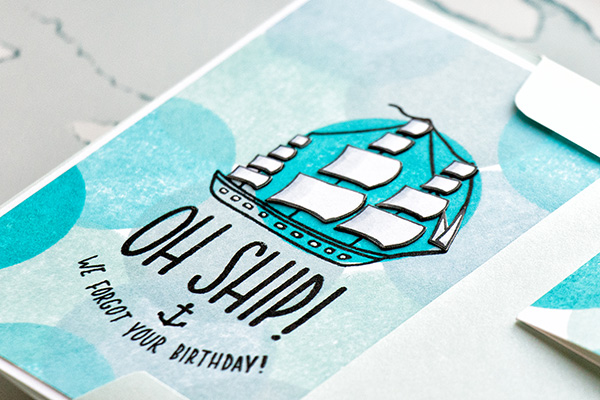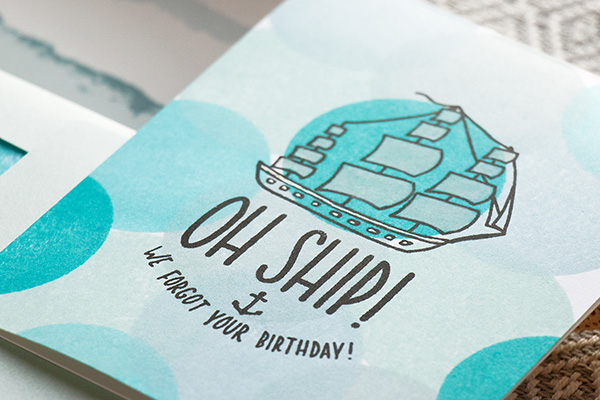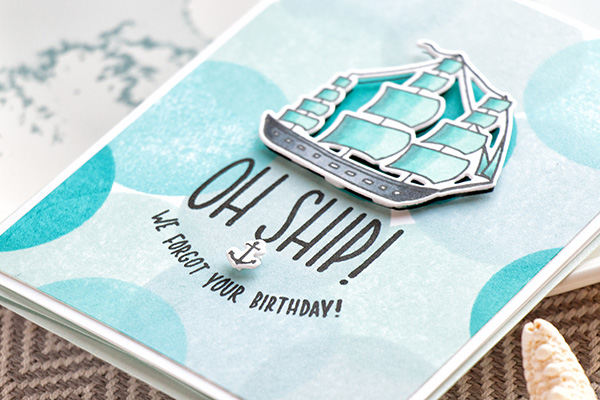 To complete my 2 and 3 cards I trimmed my panels down to 4 by 5 1/4 inches and adhere them onto A2 top folding card bases. I also stamped 2 more ship images and an anchor onto a separate piece of cardstock. I used my Simon's Intense black ink this time as I knew I'd be coloring these images later.
Using coordinating dies I cut out one of the ships and also an anchor and I set those aside to use for the 3rd card.
To complete my 2nd card I cut out the individual sail sections with scissors and adhered them onto the stamped sails on my panel. That took a bit of time, but the sail images aren't detailed, so they weren't difficult to cut out at all.
I used my Crystal Katana tool to pick up and move the cut out pieces and my Tonic Deluxe adhesive to add glue. I really loved the way this ship turned out – the white sails added a lot to the overall look and made the image pop off the colorful background. Because they were cut out and adhered they also added a little bit of dimension to this card without actually adding any physical dimension to the project.
I also used a C3 and C1 copic markers along with a colorless blender and added a bit of shading to each white piece to make it appear a bit more realistic.
To complete my 3rd card I colored my die cut ship using Copic markers. The colors I picked were dictated by the colors I used for my background stamping, I wanted my ship to match in color as much as possible. I used BG18, BG15 and BG32 markers to color the sails. For the hull of the ship I picked cool grays. You'd expect it to be brown since the hull of that kind of ship would be made out of wood, but I didn't want to introduce additional color to these monochromatic cards, so I went with gray instead and I think that turned out rather nice. I used C9, C7 and C5 colors.
Using foam adhesive I adhered the ship and the anchor onto my last panel.

So here are 3 completed variations of one card – the one layer pencil colored one, the one with the white cut out sails and the 3rd card with the colored, cut out and foam mounted ship and anchor.
I am curious to hear which one you like best. My favorite is the 2nd one, but I do love that added dimension on the 3rd one as well.
Have fun stamping!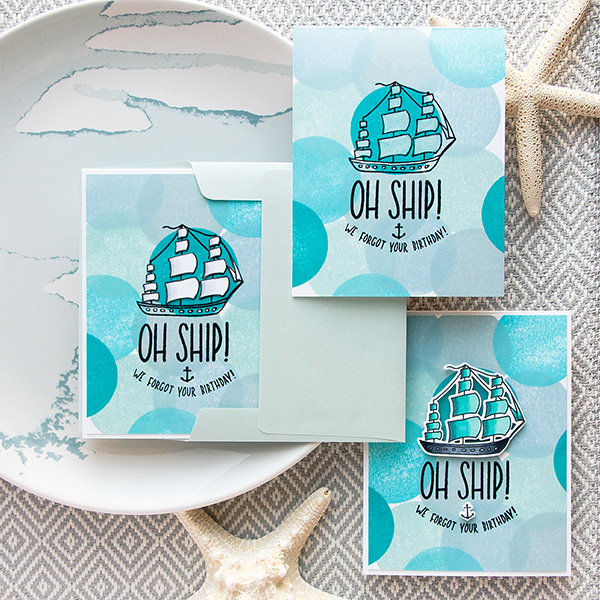 SUPPLIES:

Thanks for reading and thanks to
Yana
for being our guest!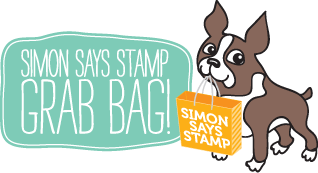 Blog Candy Alert!! Follow our blog via email and comment on this post for a chance to win a special blog candy!