Hello crafters, its Nina-Marie here with you! August is upon us and everyone is getting ready to send their kids back to school. Today I am sharing 10 "back to school basics" that you may find you need for your kids (or you!) this Fall! 
Avery Elle Zipper Pouches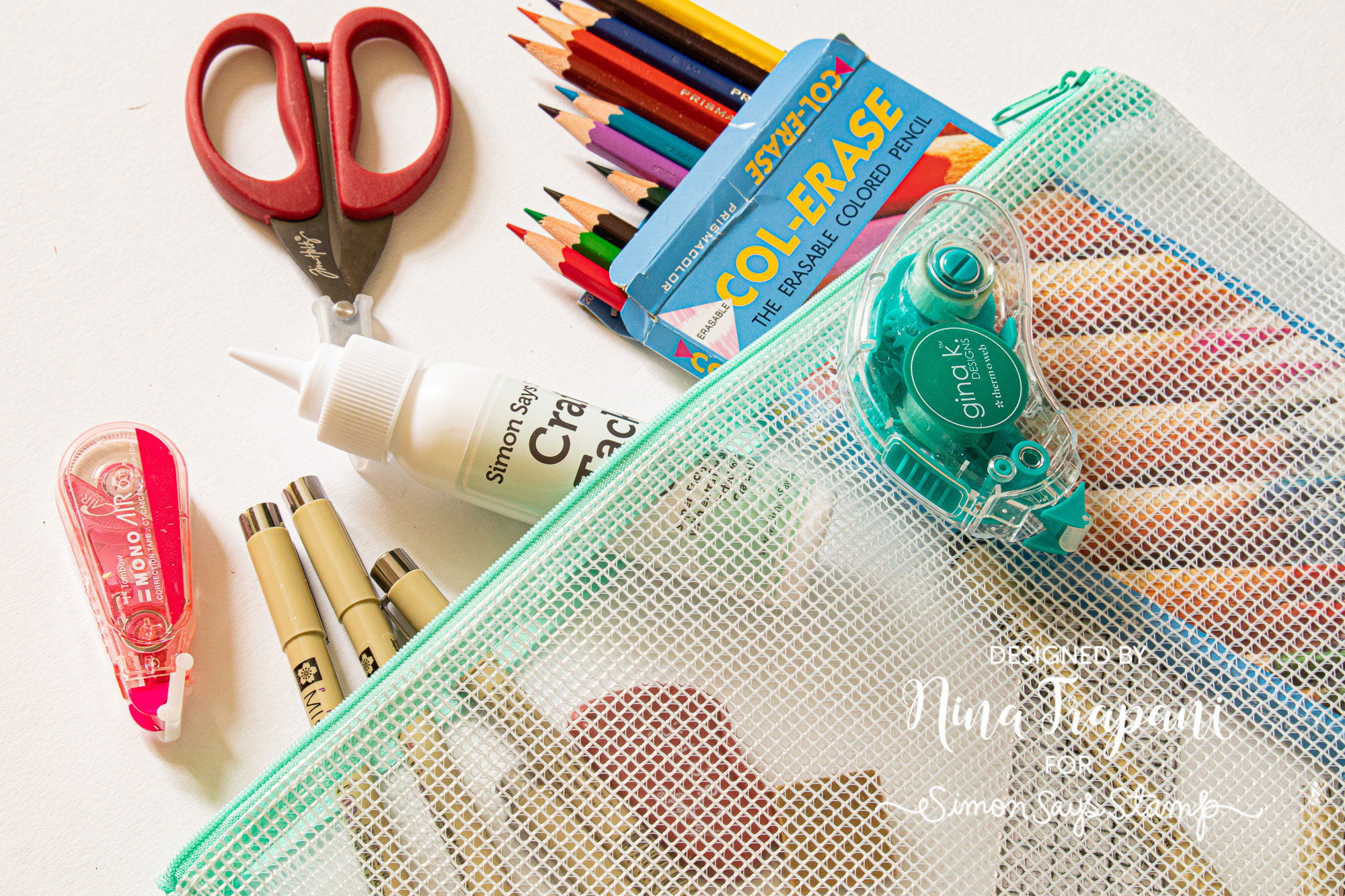 To hold all your school supplies this year, you may want to grab a couple of the super-handy Avery Elle Large Zippered Pouches; these mesh bags are 13″x10″, which means they can hold all your supplies, including those rulers! 
Adhesives & Tape
During the course of the school year, you cannot be without some good adhesives and tape. I have three such tools that I recommend having on hand:
An all-purpose liquid glue, such as our Simon exclusive Craft Tacky Glue; this glue can adhere paper, wood, embellishments, and more and comes in a great, large size bottle! Safe for kiddos, this adhesive is non-toxic.
A tape runner. I love the Therm O Web and Gina K. Designs Dot Runner, which applies small dots of adhesive across your project. The tape also is reposition-able if you don't press it firmly into place right away, giving you some wiggle room for perfect placement; this is great for kids! 
A correction tape. The Tombow Mono Air Correction Tape is great for covering over mistakes! A must have for fixing papers and even hiding those spots where you may have colored outside the lines. Learn more about fixing coloring mistakes in this video!
MINI SNIP SCISSORS
Scissors are an important part of your back to school supplies; I couldn't live without the Tim Holtz Mini Snips! These mini scissors are micro-serrated and can cut through any paper weight, as well as mixed media surfaces. For safety, there is a cover for the blades so you can't hurt yourself by accident.
ROTARY CUTTER AND RULER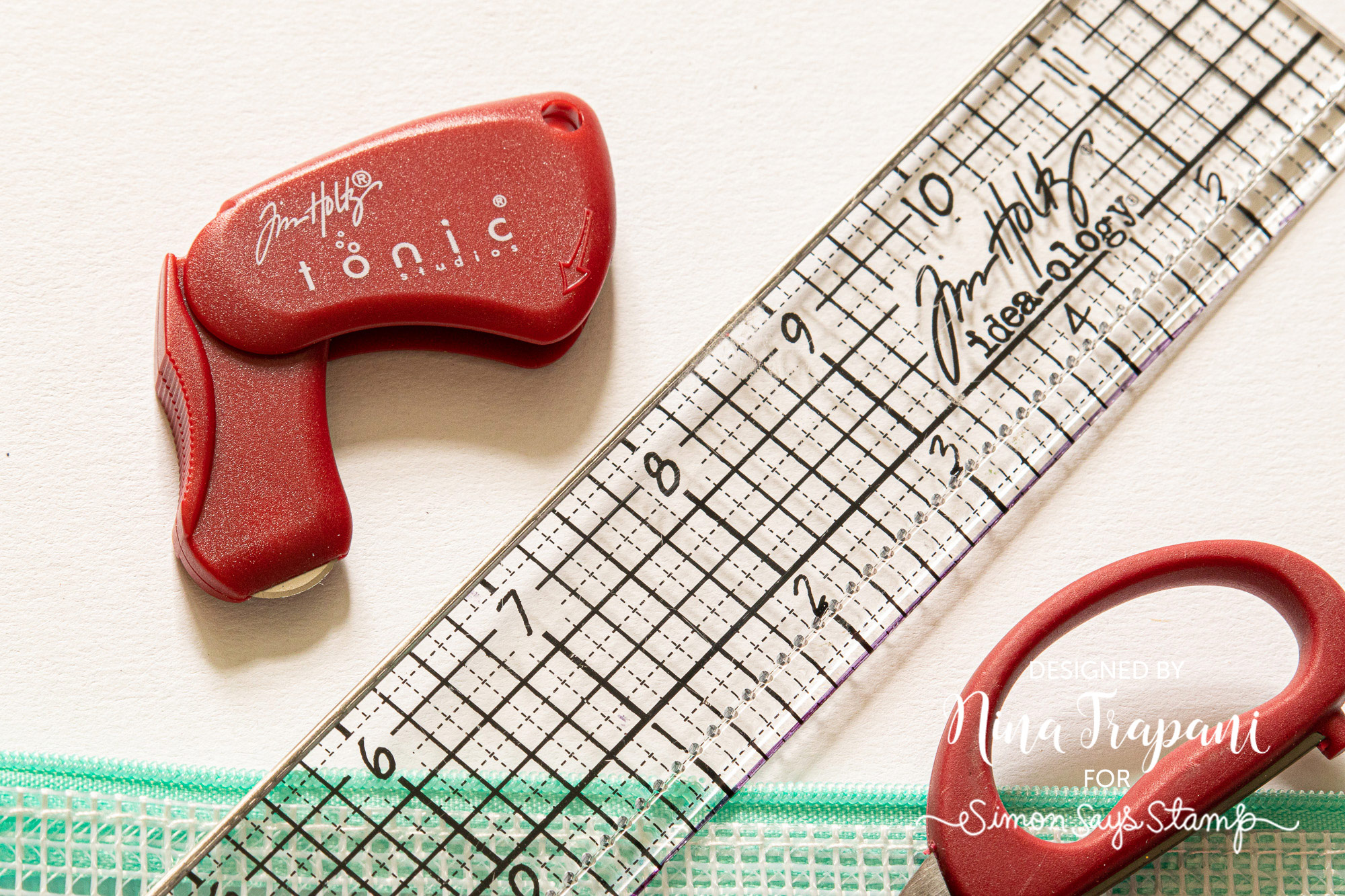 If you need to make use of a ruler and hand-held blade for any upcoming projects, you can't go wrong with these must-haves from Tim Holtz! The Tim Holtz Design Ruler is clear so you can see what you are doing, and it also has a metal edge so that your blade doesn't cut into the plastic! 
For a blade, I really love the Tim Holtz Mini Rotary Cutter. This little blade folds up so that you cannot accidentally cut yourself, which also means it takes up less space when taking it with you.
PENCILS
If you love to color or you need a good set of colored pencils for your kids school supplies, you'll want to check out these Prismacolor Col-Erase pencils. Available in 12 or 24 packs, these colored pencils are unique because unlike most colored pencils, these can actually can be erased with ease! Make a mistake? Just turn the pencil over and erase it!
KUM SHARPENER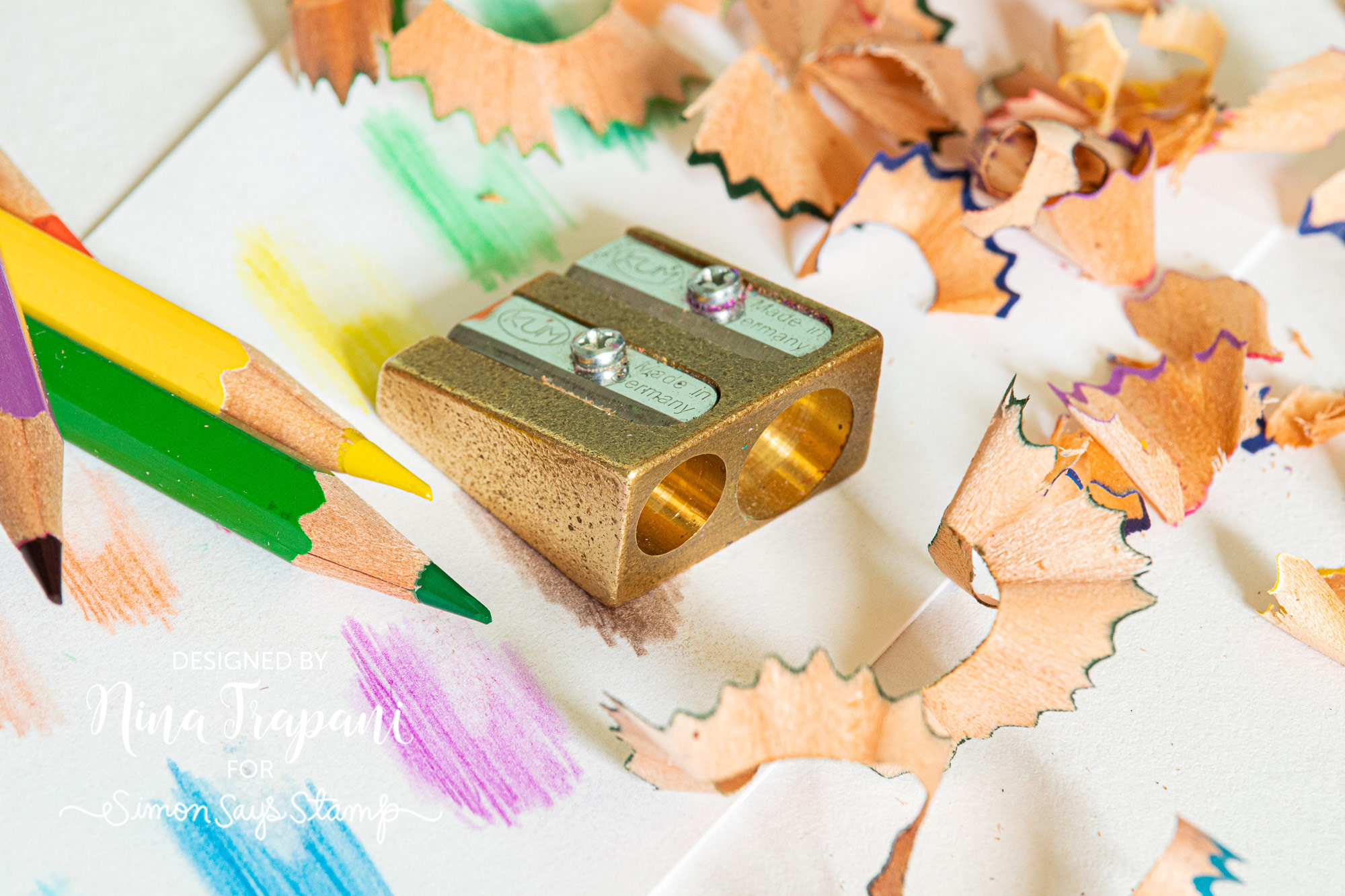 Don't forget to sharpen those pencils! I have always enjoyed the results I get from the Kum sharpener (I have the gold body version, but the silver has the exact same blades). The blades on this sharpener do not break the tips of your pencils, which means the pencils will last longer and you'll get perfect, pointy blades every time. 
MICRON PENS
Whether you are writing, doodling, illustrating or adding details to stamped images, the Micron Fineline pens are a true go-to! These are permanent when dry, which is great for projects involving watercolor or other wet mediums. They also come in many different tip sizes so that you always have the right size pen for your project!
Be sure to check out these must-have supplies and stock up for the upcoming school year!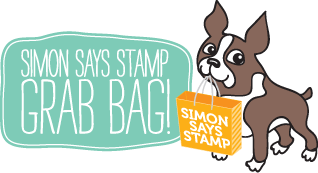 Blog Candy Alert!! Follow our blog via email and comment on this post for a chance to win special blog candy!