Art Journaling: There is Love with Shari Carroll
Hello everyone!! Happy Thursday and Happy first day of February!!
I have an art journal page for you today that I happen to think was so FUN!! This is the sort of page that is more freestyle. I enjoyed just going for it, making art without worries, you know? Let's think about this for a second. How can we learn techniques and get used to our pens, paints and products best? We experiment!!
I started by playing with a brayer, gel press and some Dina Wakley paints to add color to the watercolor page background of my journal. Then… I cut into the burlap to create a loop edge and used it as a template for the design on the background. Once I had a general idea of where my page was going, I let myself  loose by adding additional layers of paint using my fingers and stamps.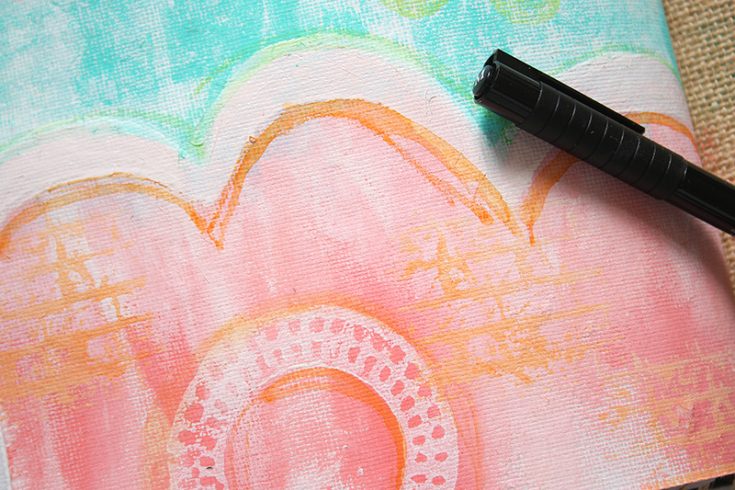 I added highlights using Dina Wakley Scribble Sticks. This was totally unexpected and really fun. Not only was I experimenting, I was also challenging myself to move forward and go for it!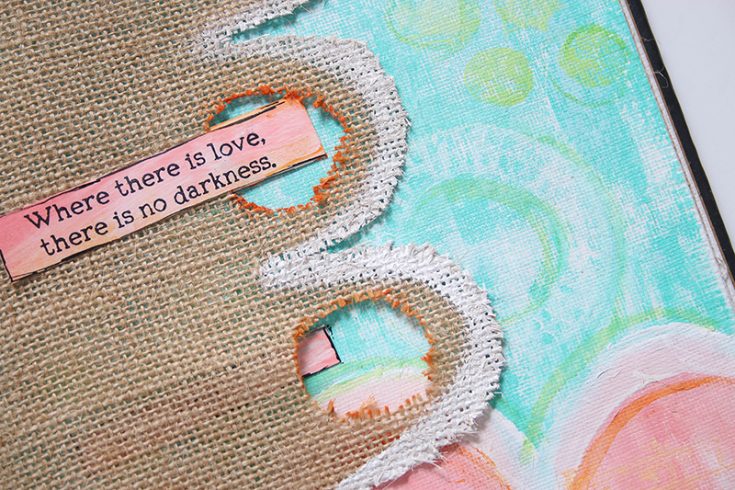 The one super enjoyable thing about this page was cutting holes in the burlap center to create an interesting element.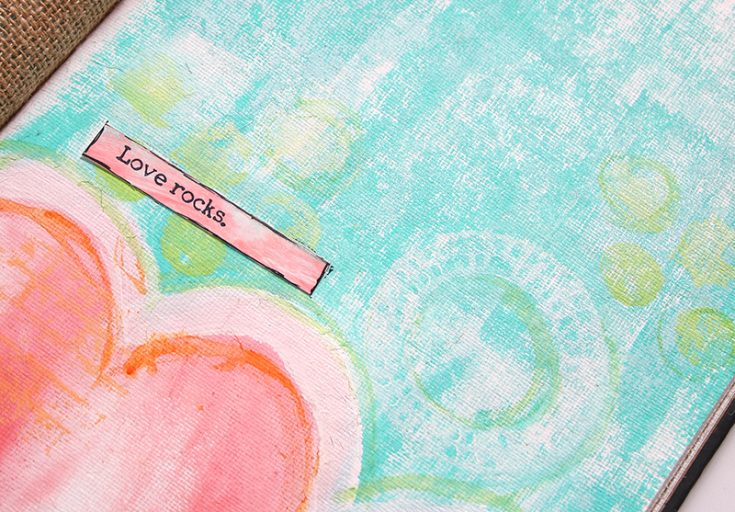 It's still hard for me to write so once I'm up to it, I'll be adding my handwritten journaling. I hope you've enjoyed this, I certainly had a good time! I've filmed a video of the complete process that you can watch below or on our YouTube channel here.
I hope I've inspired you to play and experiment in your own style with paints and prayers. Enjoy!!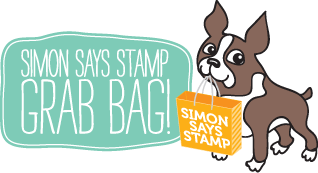 Dina Wakley Ranger MEDIA JOURNAL…

Dina Wakley Ranger SCRIBBLE STICKS…

Dina Wakley Ranger BLUSHING 1OZ Media…

Dina Wakley Ranger TANGERINE 1OZ…

Dina Wakley Ranger LIME 1OZ Media…

Dina Wakley Ranger TURQUOISE 1OZ…

Ranger Dylusions Paint WHITE LINEN…

Dina Wakley TEXTURES Media Cling…

Dina Wakley COLLAGED HEARTS Media…

Tim Holtz Cling Rubber Stamps…

Gel Press 5 x 7 REUSABLE GEL PRINTING…

Gel Press 4 INCH BRAYER Gelcessorie…

Faber-Castell WHITE Stampers Big…

Faber-Castell BLACK ASSORTED PITT…

Uni-Ball Pen Signo Gel WHITE UM-153

Dina Wakley Ranger MEDIA BRUSHES…