Art Journal: Alcohol Inks with Shari Carroll
Put on your sunglasses friends because I have a bright one for you today!!
I had some playtime with Tim Holtz Alcohol inks on Yupo for my art journal page. A quick explanation of Yupo is that it's a plastic paper. It can be used with watercolors, inks, paints and more. It's simply amazing! I'm not going to lie, you're going to love it. The more you experiment; the more backgrounds you'll want to make.
One of my favorite things is that the Yupo remains smooth and flat so doodling is possible!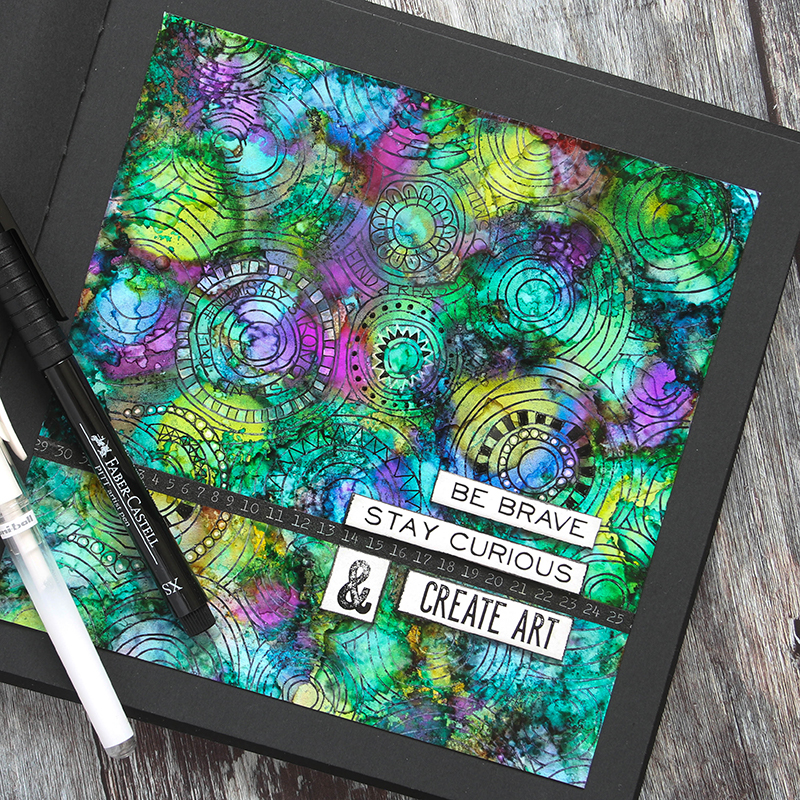 I started with Two 5″x7″ sheets of white Yupo and used my Alcohol inks to create the background (see the video below). Once I had the background ink and the two pieces looking similar, I stamped the Circle Doodle image on both using Black Archival ink. This stamp is a fine line images that will leave plenty of color showing through and lines to write on for journaling. I trimmed one of the backgrounds down to 2″x7″ to add together for the square format of my journal.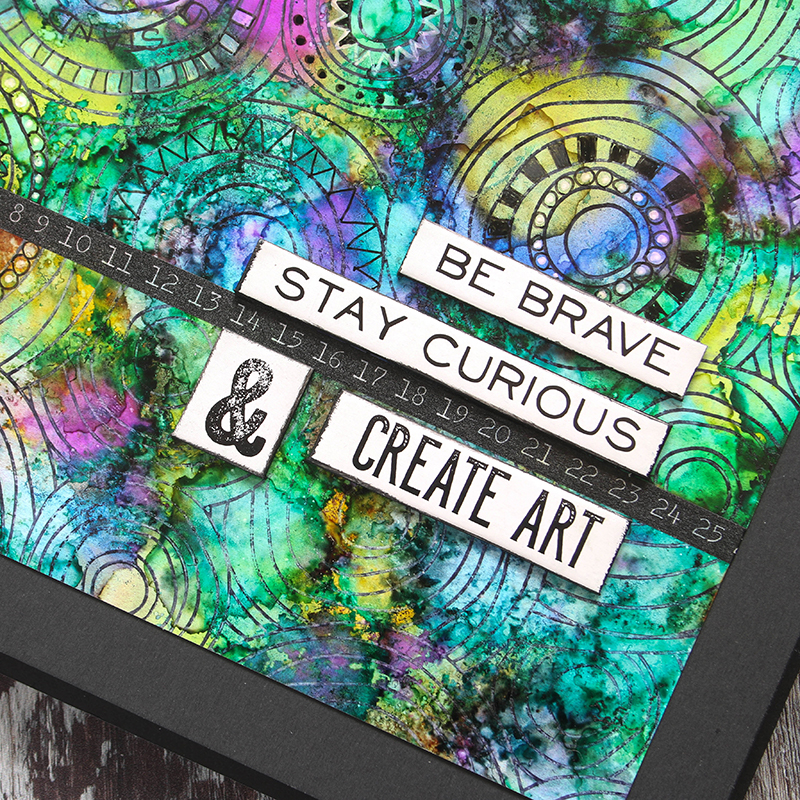 I added some Tim Holtz Quote Chips for my title and a strip of Tim Holtz Tissue tape to hide the seam between the Yupo pieces. I absolutely love how the alcohol inks marble and mix to create a beautiful background. I'm not quite done with my doodling, this will be a work in progress, sit and relax page.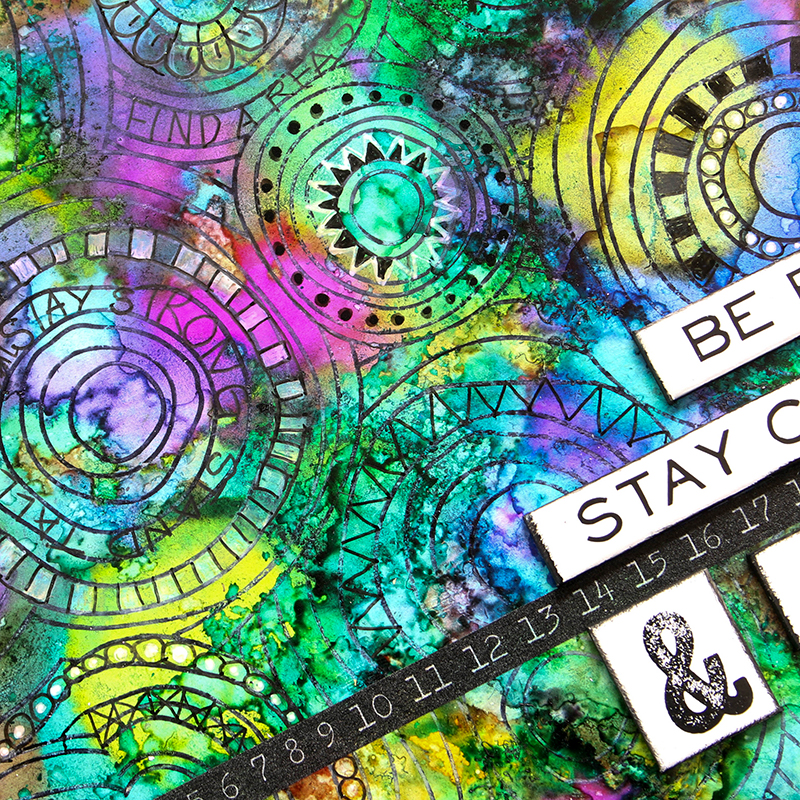 I have filmed a process video that you can watch below or on our YouTube channel HERE.
Blog Candy Alert!! Follow our blog via email and comment on this post for a chance to win a special blog candy!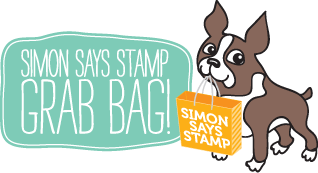 Have a great weekend and thanks for stopping by!!