Hi friends!
If you're anything like me, you're no stranger to Pinterest :)  We love seeing what you are creating and being inspired by what crafty peeps are putting on Pinterest.
Did you know that we have a crafty board where YOU can load your projects using your favorite Simon Says Stamp products?  Just email [email protected] and she will add you as a board pinner!
This time of year, I really enjoy holiday themed projects.  We have a holiday board HERE.  If you are looking for handmade gift ideas for the season, you might like this board HERE.
We'd love to hear from you!  Do you visit Pinterest? If you do, we'd love to hear what you're usually looking for?  Is there something you'd like to see Simon doing on Pinterest?  Comment below and you could win a Simon Says Stamp goody bag filled with crafty supplies!
Would you like a DieCember™ surprise!!?  Use coupon code "waferdie" for a free randomly selected wafer thin die to be added to your order from now until midnight Tuesday, December 23rd.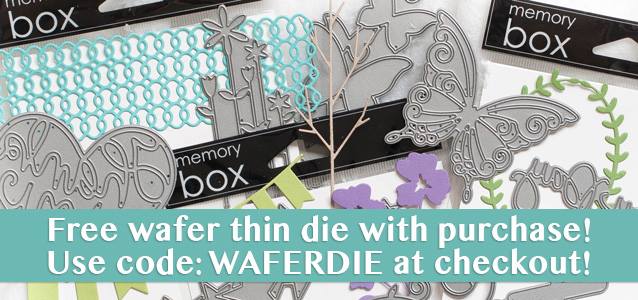 Thanks for joining us today!  We love hearing from you and hope you are enjoying your holiday season!