Altered Art Journal Cover with Shari
Hi everyone! It's Shari here with the much requested cover for my back to back journal.
I started off by cutting a couple pieces of cardboard a bit larger than my journal… and a smaller piece to use as a flap.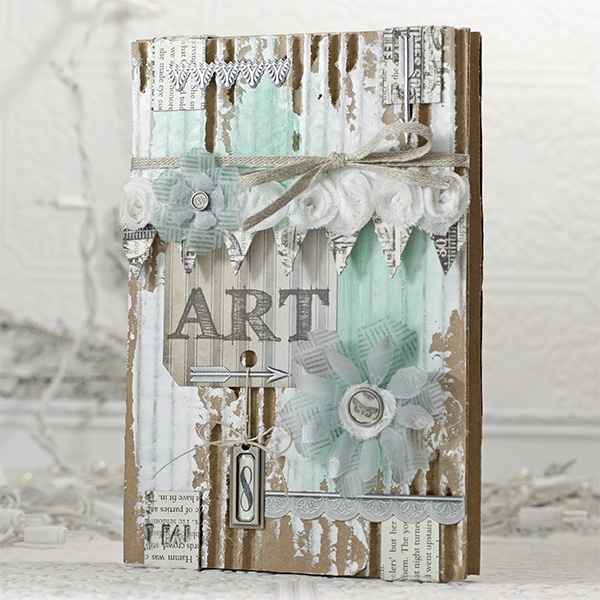 I went with a shabby chic look… it's so soft, inviting, and a favorite style of mine! So to start out, I tore off a little of the top layer of the corrugated cardboard. Then I went in with some gesso. After the gesso dried I added a bit of Evergreen Bough Distress Paint.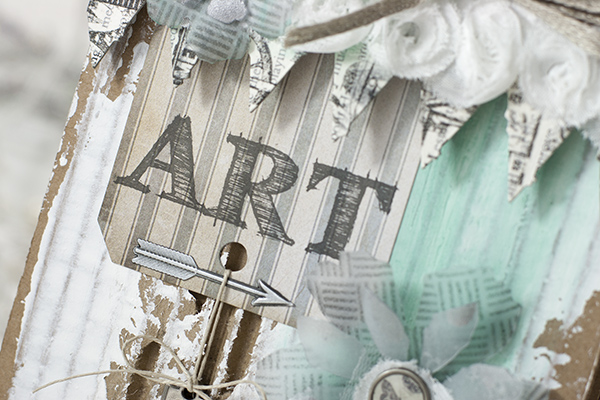 Once my paint was dry, I created some hinges and pennant border using Grunge Paper, Tissue Tape and book text.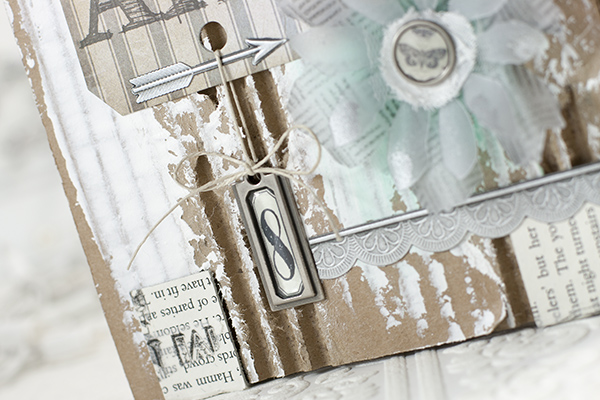 Then I embellished with Metal Tag Labels, Tattered Florals with Clearly for Art and Frosted Film, then I added some Industrious Stickers.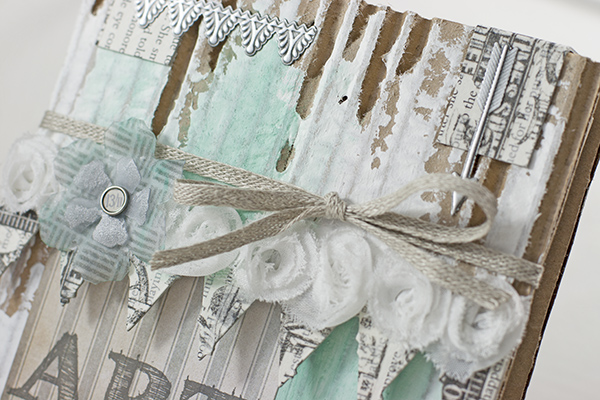 I cut slits in the front cover and threaded in some Linen Ribbon (enough length to wrap around to the front flap and tie in a bow) which keeps the cover shut.  When I'm ready, I will adhere my journal to the back cover.
I've  put together a video of the process… sit back, relax and enjoy!  Oh and sorry if I go offscreen from time to time, it helps to pull my project close to me to see a bit better. :o)
Thanks for joining me today. Have you started an art journal yet? I'd love to hear about it.