All the Joy Blog Hop WINNERS!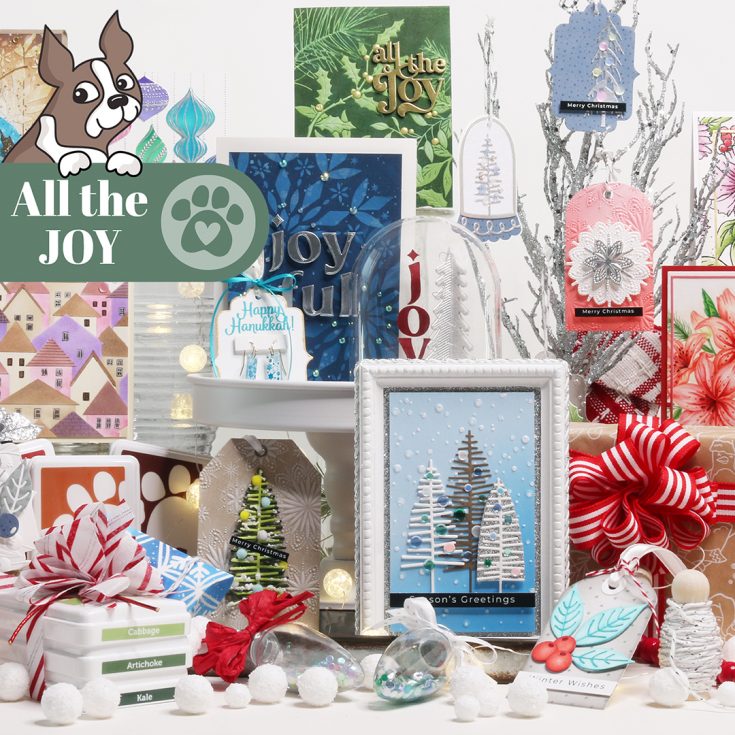 Hello, friends! We hope you are loving our newest release!
We get a little giddy around the holidays, so with our latest release we're bringing All the Joy! You'll find greenery galore like our Large and Small Bottle Brush Trees and Arching Spruce Sprig dies, Holiday Blossoms and Festive Bouquets stamp sets, and Enchanting Forest and Holly and Pine embossing folders. Enhance your celebrations with A Latke Love and 8 Nights Hanukkah sets as well as O Holy Night stencils and Pointed Star Trio dies. And cue the decor with our Fancy Ornaments embossing folder and Ornaments Masks stencils.
We haven't even mentioned snowy winter products, specialty papers, and NEW INKS! Share all the joy with us!
To celebrate this phenomenal release, we hosted two amazing blog hops! The hops featured many talented designers and each one created wonderful projects to inspire you. If you missed either of the hops, you can find the direct links here: DAY ONE and DAY TWO.
A BIG thank you to all of YOU who joined us for the hops! We enjoy hearing from each of you, and your words of encouragement and appreciation to each of the designers mean so much to us here at Simon and to them. It's our tradition to give away gift certificates to random commenters on each blog stop, and today we are revealing all of the winners! So without further ado, I present to you our winners!
from Simon Says Stamp's blog: Carol Dogget!
from Caly Person's blog: Marisela Delgado!
from Jennifer McGuire's blog: Louanne Collins!
from Cathy Zielske's blog: Trudie Vick!
from Barbara Tarayao's blog: Cathy Loveless!
from Amy Rysavy's blog: Leila Thieme!
from Debby Hughes's blog: Sara Emily Barker!
from Emily Midgett's blog: Donna Tuschoff!
from Keisha Charles's blog: Denise Halstead!
from Bibi Cameron's blog: skyelar shade!
from Emma Williams's blog: Tracey Randolph!
from Heather Hoffman's blog: Melissa Leftrick!
from Heather Ruwe's blog: Linda Price!
from Alberto Gava's blog: Shelley Lund!
from Daniel West's blog: Janice Hixon!
from Simon Says Stamp's blog: Mary Roberson!
from Nina-Marie Trapani's blog: Tracey Nautel!
from Nichol Spohr's blog: Janet O Minnick!
from Laura Bassen's blog: Carol L Perry!
from Suzy Plantamura's blog: Marilyn Fischer!
from Mindy Eggen's blog: Erica T Kennedy!
from Lisa Addesa's blog: Kim M Jacobs!
from Cheiron Brandon's blog: jean heming!
from Kulbir Kirkland's blog: Rita Montgomery!
from Miriam Prantner's blog: LaChelle U!
from Dilay Nacar's blog: Kris Pagenkopf!
from Barb Engler's blog: McCoko!
from Allison Frazier's blog: Vivian Chiu!
from Channin Pelletier's blog: Celeste Goff!
If you see your name listed above, CONGRATULATIONS! Please email [email protected] and let him know that you are one of our All the Joy Blog Hop winners! You'll receive a $25 Gift Card.
Thanks again for hopping along with us! We hope you enjoy our fantastic All the Joy release and that it gives you creative enjoyment for months to come!
You'll love browsing our All the Joy gallery on our blog for loads of additional inspiration, and you can add your projects to these galleries as well!
Winning ROCKS, and so do you!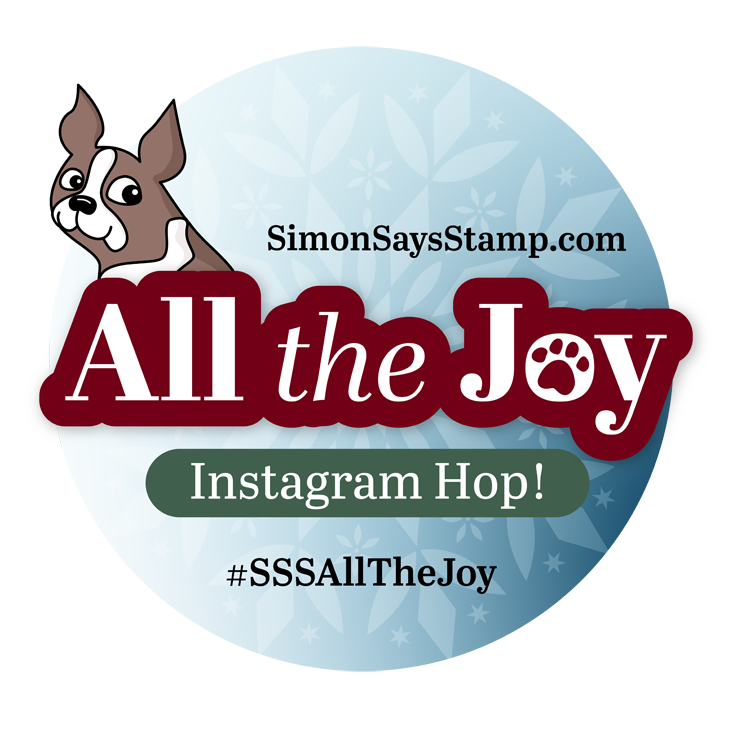 You'll find even MORE All the Joy inspiration this Friday, November 10th on Instagram as we present to you our All the Joy Instagram Hop. You won't want to miss it!