A TWEET Birthday Idea! Funny Friday with Art Impressions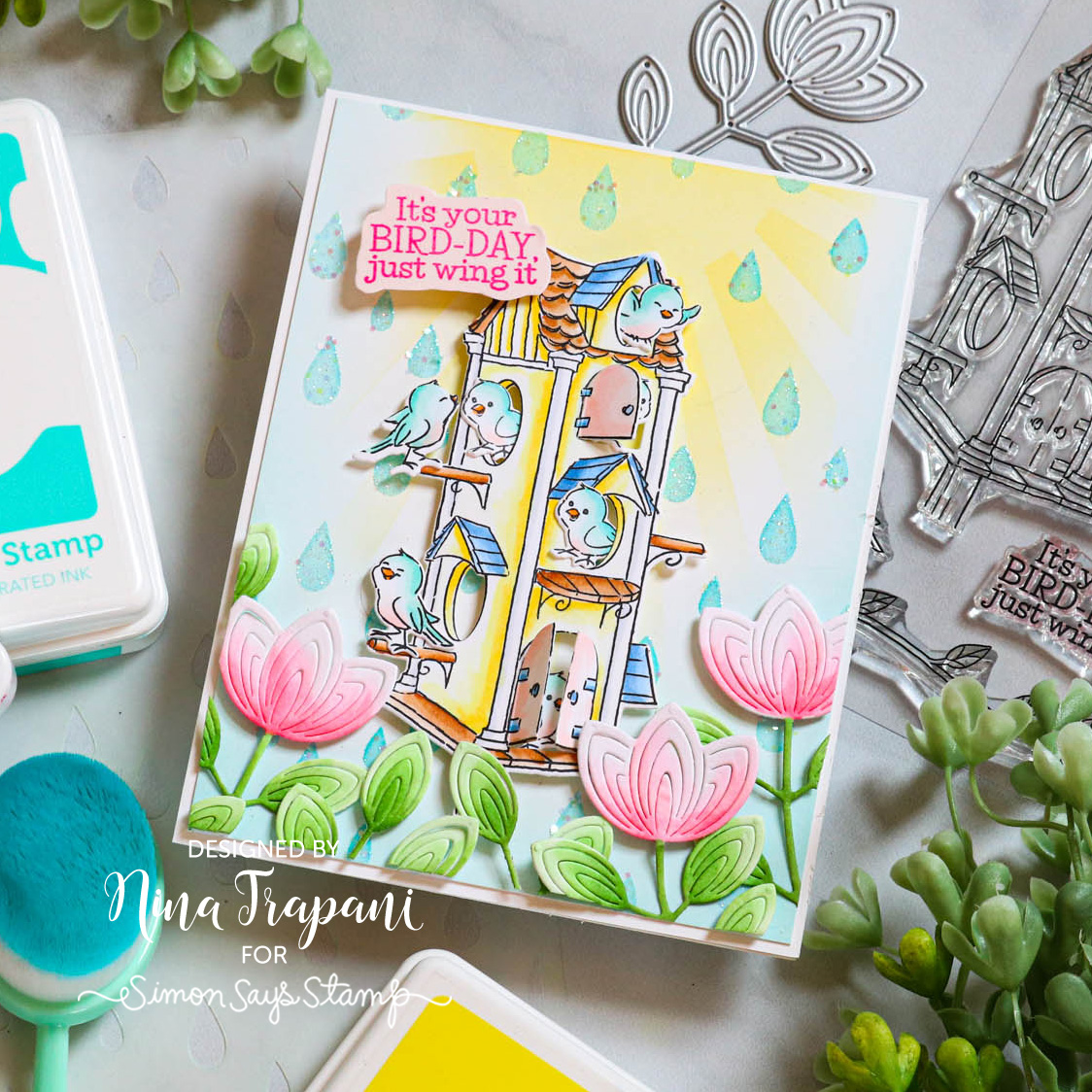 Hello and welcome back to another installment of our popular Funny Friday with Art Impressions! It's Nina-Marie Trapani here with you and I am going to show you how I used the Birdhouse Cubbies set to make this tweet birthday card!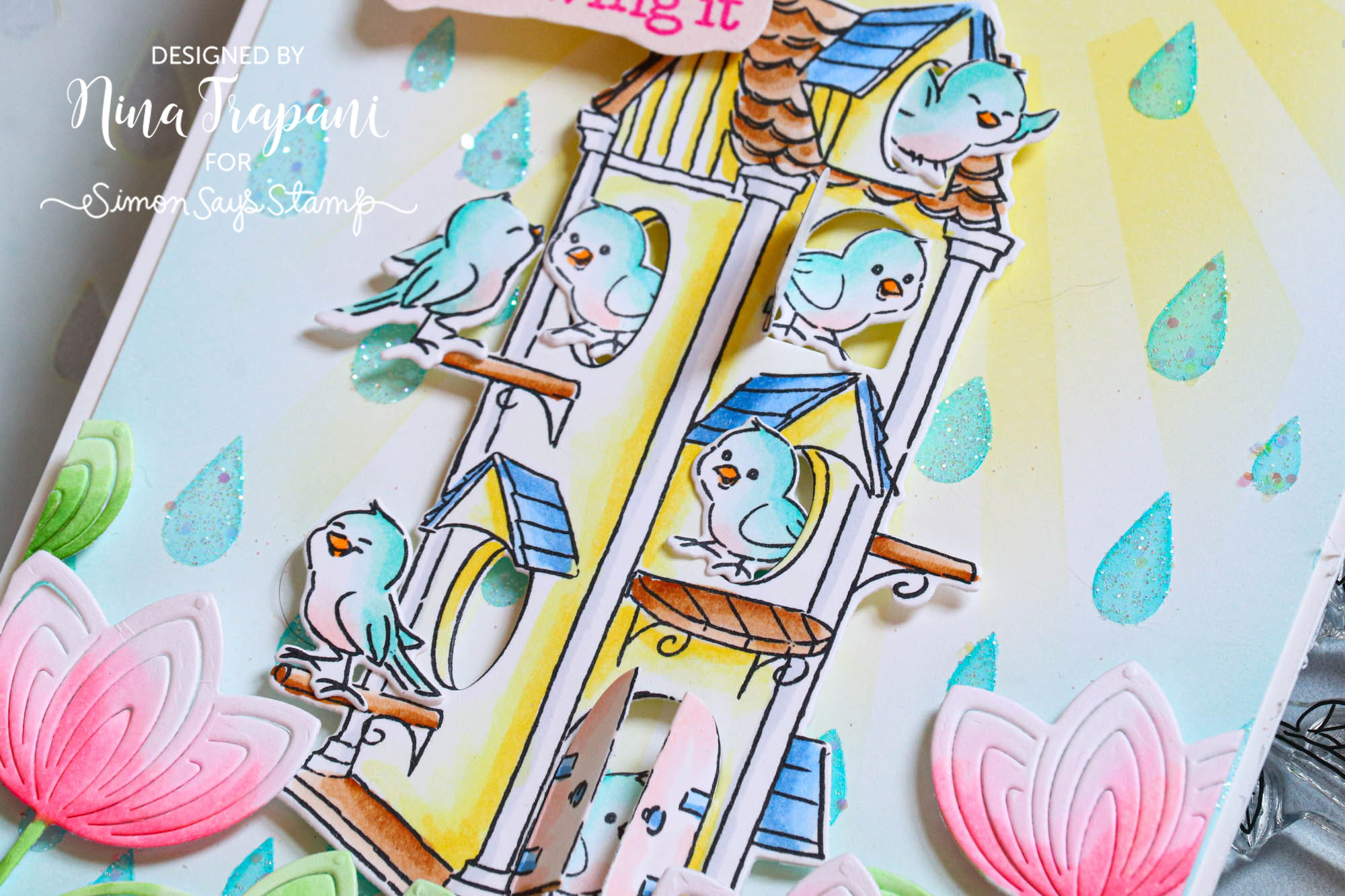 In addition to the Birdhouse Cubbies set, I also used our Simon Says Stamp Fine Petal Leaf Branches die set as well as our Slimline Sun Rays and Large Raindrops stencils.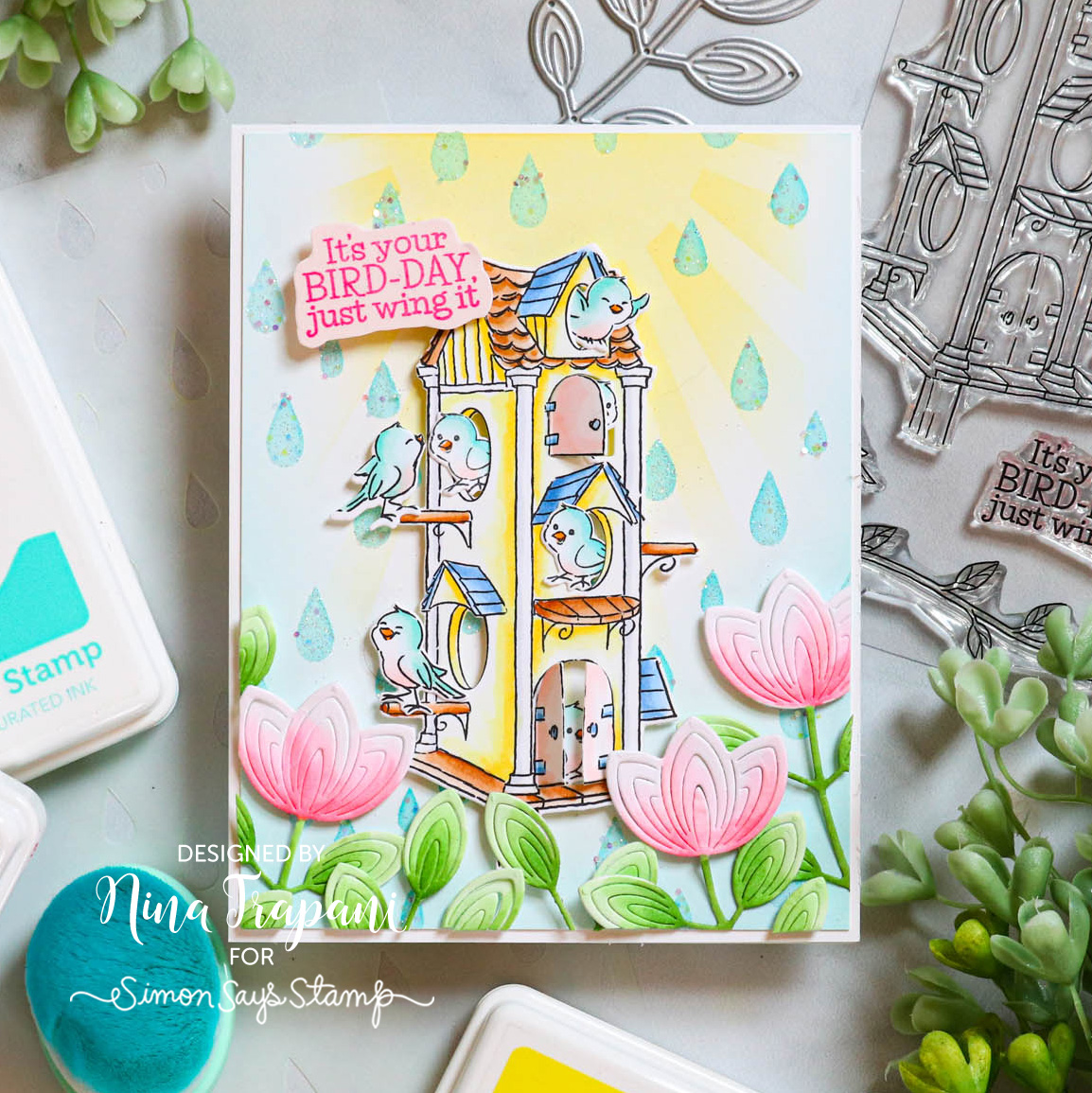 Want to learn how I made this card? Watch the video below for all the details!
SUPPLIES
Art Impressions BIRDHOUSE CUBBIES…

Simon Says Stamp FINE PETAL LEAF…

Simon Says Stamp Stencil LARGE…

Simon Says Stamp Stencil SLIMLINE SUN…

Simon Says Stamp Pawsitively…

Simon Says Stamp Pawsitively…

Simon Says Stamp Pawsitively…

Simon Says Stamp Pawsitively…

Simon Says Stamp Blending Brush SET…

Simon Says Stamp UNICORN CONFETTI…

Simon Says Stamp UNICORN DUST Glitter…

Ranger TEXTURE PASTE TRANSPARENT…

Hammermill WHITE 100 LB SMOOTH…

Simon Says Stamp Cardstock 100#…

Simon Says Stamp 3D FOAM SQUARES…

Simon Says Stamp FINE DETAIL SCISSORS…

Simon Says Stamp MAGNETIC GLASS MAT…

Copic Sketch Marker RV0000 EVENING…

Copic Sketch Marker RV10 PALE PINK…

Copic Sketch Marker RV13 TENDER PINK

Copic Sketch Marker YG11 MIGNONETTE…

Copic Sketch MARKER YG13 CHARTREUSE…

Copic Sketch Marker YG17 GRASS GREEN…

Copic Sketch Marker BG0000 SNOW GREEN

Copic Sketch Marker BG11 MOON WHITE

Copic Sketch Marker BG13 MINT GREEN

Copic Sketch Marker Y0000 YELLOW…

Copic Sketch MARKER Y11 PALE YELLOW

Copic Sketch MARKER Y15 CADMIUM YELLOW

Copic Sketch MARKER E30 BISQUE Skin…

Copic Sketch MARKER E34 TOAST

Copic Sketch Marker E37 SEPIA Brown

Copic Sketch MARKER B32 PALE BLUE

Copic Sketch MARKER B34 MANGANESE BLUE

Copic Sketch MARKER C0 COOL GRAY NO. 0