A Reminder About Our Reserves!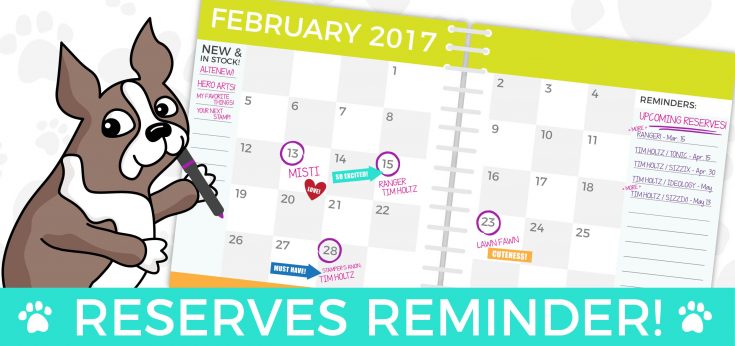 From time to time, we offer customers the opportunity to place orders for highly anticipated products before the manufacturer has shipped the product to Simon Says Stamp.  We offer this to shoppers for your convenience.  It's so exciting when you see a product that you would love to have, that you don't have to wait to order it.  This means that you will be among the first in line to get the new product shipped to you.  It also means that you can combine this item with other things on your wish list for just one shipping and handling price.
Sometimes it's confusing to place an order but not have it ship right away.  When you see an item that has the word RESERVE in front of the title such as in the item above, that means the product is not shipping in our normal time frame.  The anticipated ship date is put in pink under the title.  In this case, you see "This item is on reserve until February 23, 2017".  We do our best to ship as soon as the manufacturer allows.
Below the reserve ship date information, there is a statement: "If you would like to reserve this item now, you may purchase it now with the rest of your order. We will hold your order now and ship your entire order as soon as this item is back into stock. If you would like your order to ship now, please place this item on a separate order."
Thank you so very much for your support!  We are constantly working to do better and be better for you!