A Peek Behind the Scenes at Simon Says Stamp and a Bit About Our Family :)
Hi friends!
Many of you have asked about our story.  With our dog Simon sick, and him being the namesake, the logo, and a big personality at the forefront of our company, we just knew this summer was the time to work on sharing our story with you.   In order to share our story with you, we worked with a wonderful company, IPSO, to bring it to life through a video.
Sharing this video with you is bittersweet.  I adopted Simon as a very little puppy with one bent ear over 14 years ago.  I knew him before I met my husband and before my kiddos came to this world.  I knew Simon as my pup before I started the business Simon Says Stamp (and named it in his honor).  Simon has always been a HUGE part of our lives.  He would sleep in my bed, follow me around the house, lie next to me as I crafted, folded laundry, and worked on the computer, shadow my kids around our yard, and often come to the office with me. With Simon always wanting to be near us, we find him in the background (and foreground!) of many of our pictures.  He was a kind, quiet, loyal, sweet and loving little guy.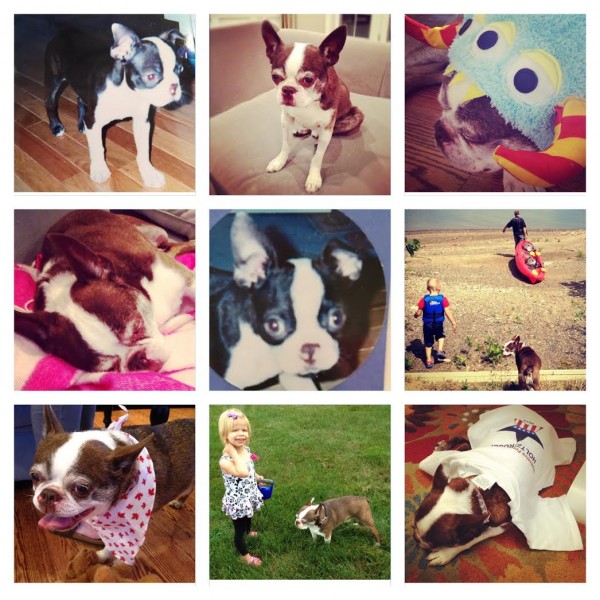 It's with a deeply heavy heart that I am sharing with you:  Simon recently passed away.  He had been sick the last few months, and his sickness created a sense of urgency to film this video. As hard as it was to put ourselves on camera….I am so glad we did.  I think many of you can relate.  In the moment, the process of sharing our story might be hard.  But, our stories are our lives.  Documenting our stories through pictures and videos gives us something that we can look back on later to remind us of the joys and happy moments that make up our life.
This is a great opportunity for us to share pieces of who we are, and what we do, with YOU.  We are grateful to share this journey with you and are so so grateful for your support along the way.  We wouldn't be here without YOU.  You'll even see typical moments with our pup, Simon, in the office captured in the video.
Special thanks to our friend Jennifer McGuire for introducing us to the fabulous team at IPSO and encouraging us to tell our story.
THANK YOU for being here to listen.
Much love,
Heidi and the Simon Says Stamp Family.