10 Ways to use Washi Tape
Hi everyone, it's Shari here! If you're like me, you have A LOT of washi tape in your stash. I'm not sure if I'm a hoarder or if it just lasts so long, but I have a bunch and I keep buying more.
I thought it would be fun to show you a few ways to use it. I went with the home office theme, creating mini books, frames, cards and clips… all coordinating in some of my favorite colors and style.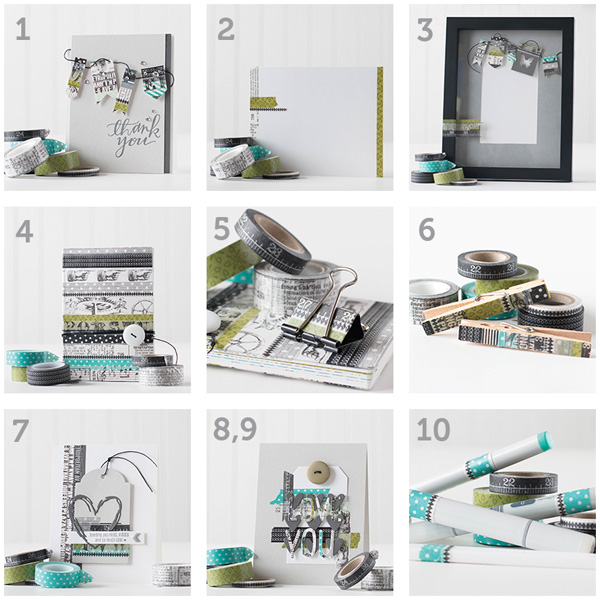 To start out, I created my own bunting or banners to put on a Thank You card.
I found a quick and easy way of making my own envelope by sealing the sides with washi, I love this because it matches my card.
Then I carried the bunting on into decorating a frame. I used a bit of washi to accent the frame and glass. I think this would make a great dry erase board!
Next up is is a fun way to decorate a little notebook. I have a bunch of these little books too! Super quick and easy!
Here's another thing you can do with your notebooks or even your reading books. Wrap the page edges you want to highlight!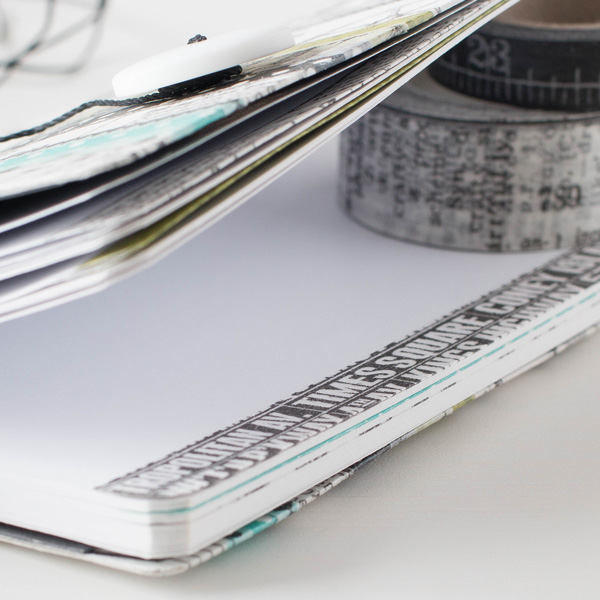 I have these clips, some are black some are silver toned, I covered a black one to go with my notebook.
And while I was at it, I also covered some clothes pins. I'll be putting magnets on the backs of these to use as clips.
Back to card making, washi tape makes it a really quick way to jazz up a tag and to add a little interest to to the background.
Okay… So I got a bit crazy on this one! I used my washi in small strips to create a background and to hold a white tag in place. Then I die cut a washi covered panel to create my graffiti letters! FUN!!
And finally… I go to crafting retreats where we all share our supplies. I wrapped some of my pens and tools for easy identification!
I've shot a video showing a few tips on how I created some of my projects. You can also see the video on our Simon You Tube channel.  I hope you enjoy!
Blog Candy Alert!! Follow our blog via email and comment on this post for a chance to win a special blog candy!
Below are some suggested supplies that I've used.