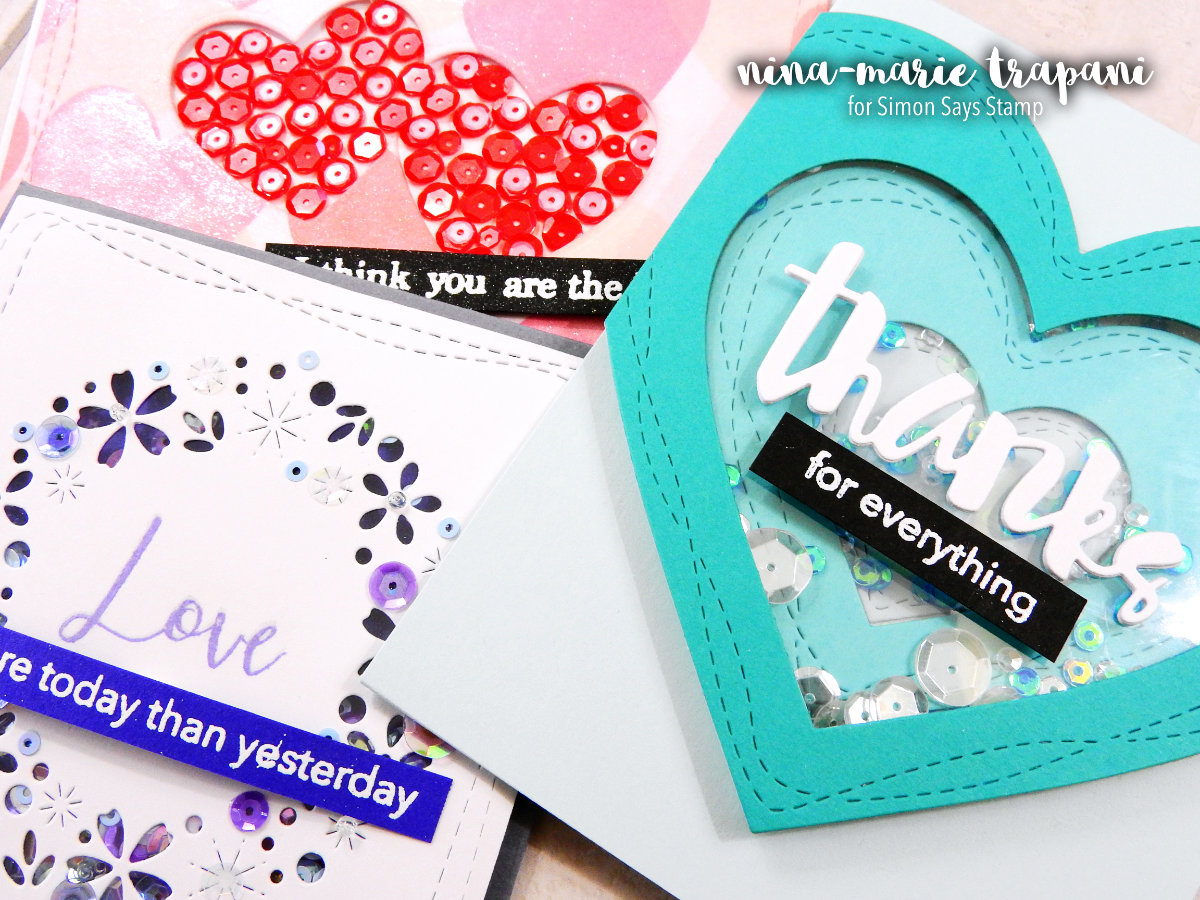 Hello everyone, thanks for stopping by and visiting with me today! I am very excited to be bringing you three different ways for creating with sequins.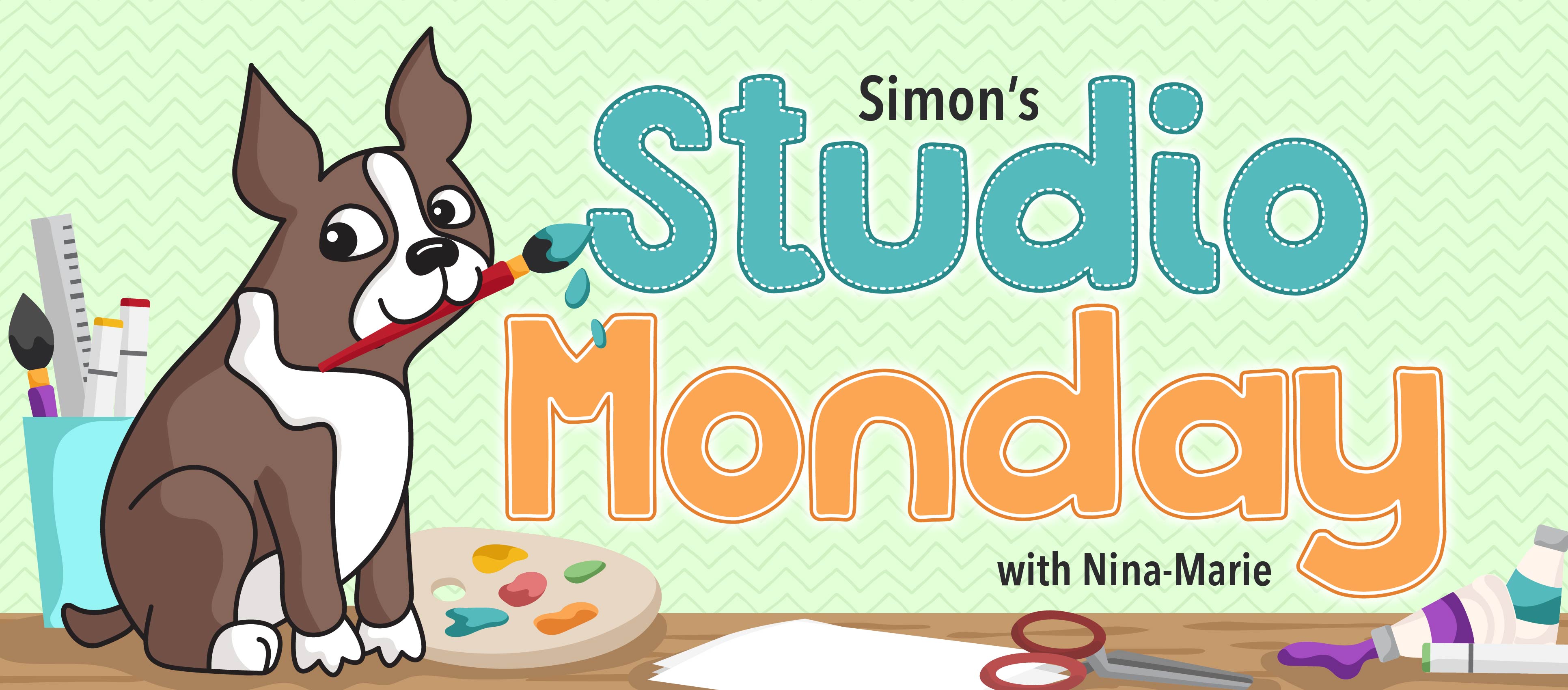 There are many ways sequins can be used, but I'm hoping that today's video will give you one or more ideas that you may not have thought of yet!
The first idea is to use sequins to fill in a shape, as in the case of this card where I used sequins to fill in the heart window on my card. For this card I used Pretty Pink Posh 4mm and 6mm Raspberry sequins and 4mm Ballerina Pink sequins.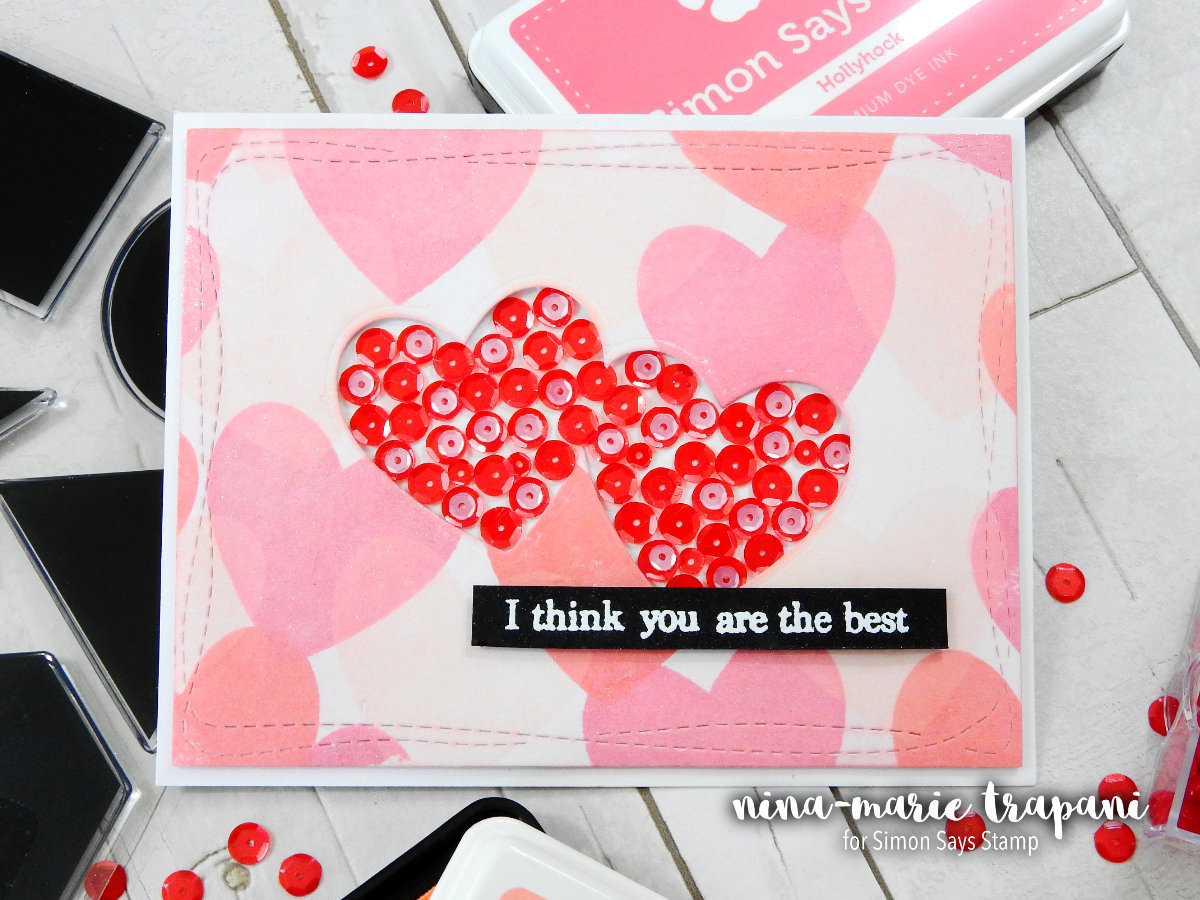 I stamped a background with the Big Perfect shapes stamp set in a few shades of Simon inks (Hollyhock, Teeny Bikini and Cotton Candy). By overlapping the stamped hearts, I was able to create a neat layered effect. With an ink dusting brush and the lighter ink colors, I also blended some color in the background for some added interest. This card also makes use of our new Wonky Stitch rectangle dies.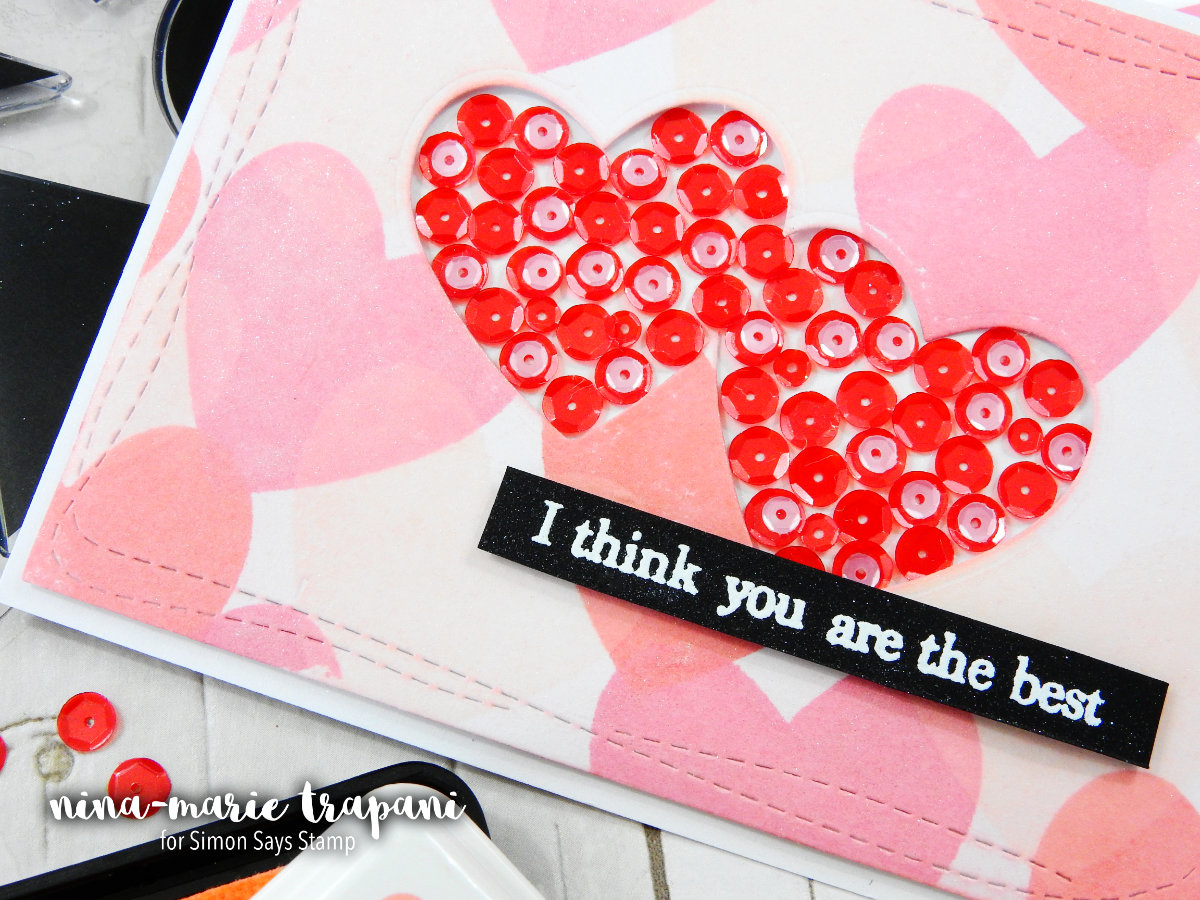 The sentiment is white heat embossed from the You Matter stamp set. I also sprayed some Shimmer Mist onto the entire card for an extra bit of shine. Who doesn't love extra sparkle???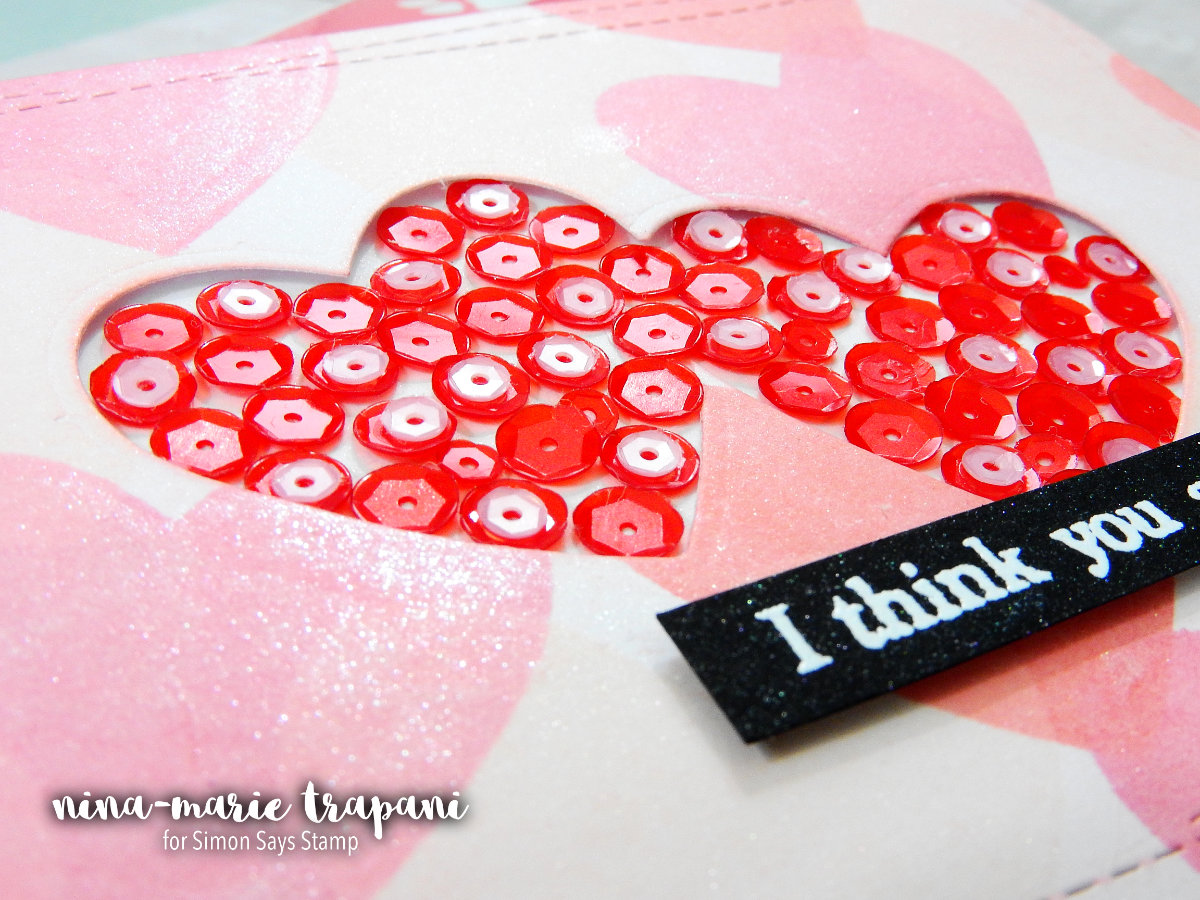 For my next technique, I used sequins in two different ways: to create a shaker card and as embellishment to the wreath shaker. The sequins are from Lucy's Cards (the Delphinium mix) and I've used our new Floral Sparkle Wreath and Wonky Stitches rectangle dies.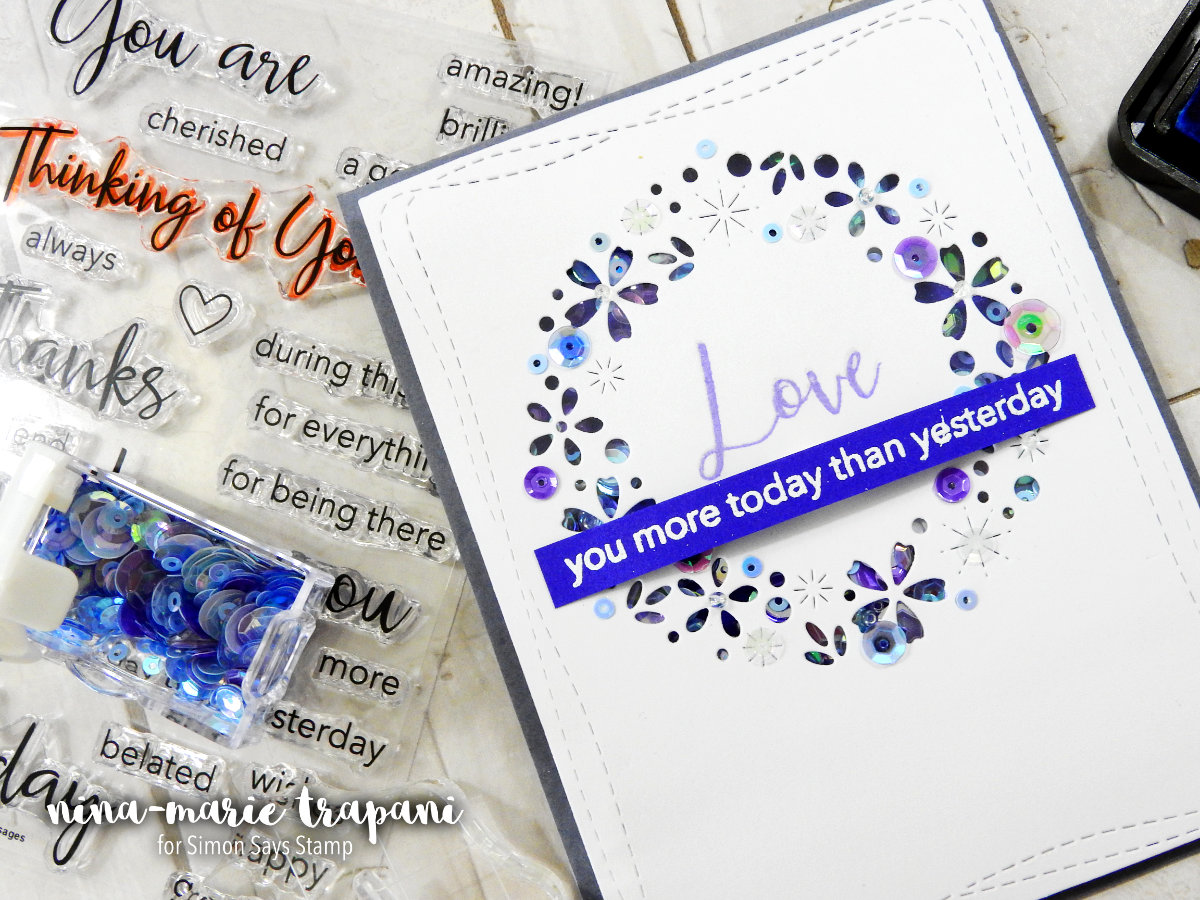 The sequins behind the wreath of this card look so gorgeous; I really love the contrast that the dark cardstock behind the wreath provides. I created the shaker and added additional sequins around the outside of the shaker wreath.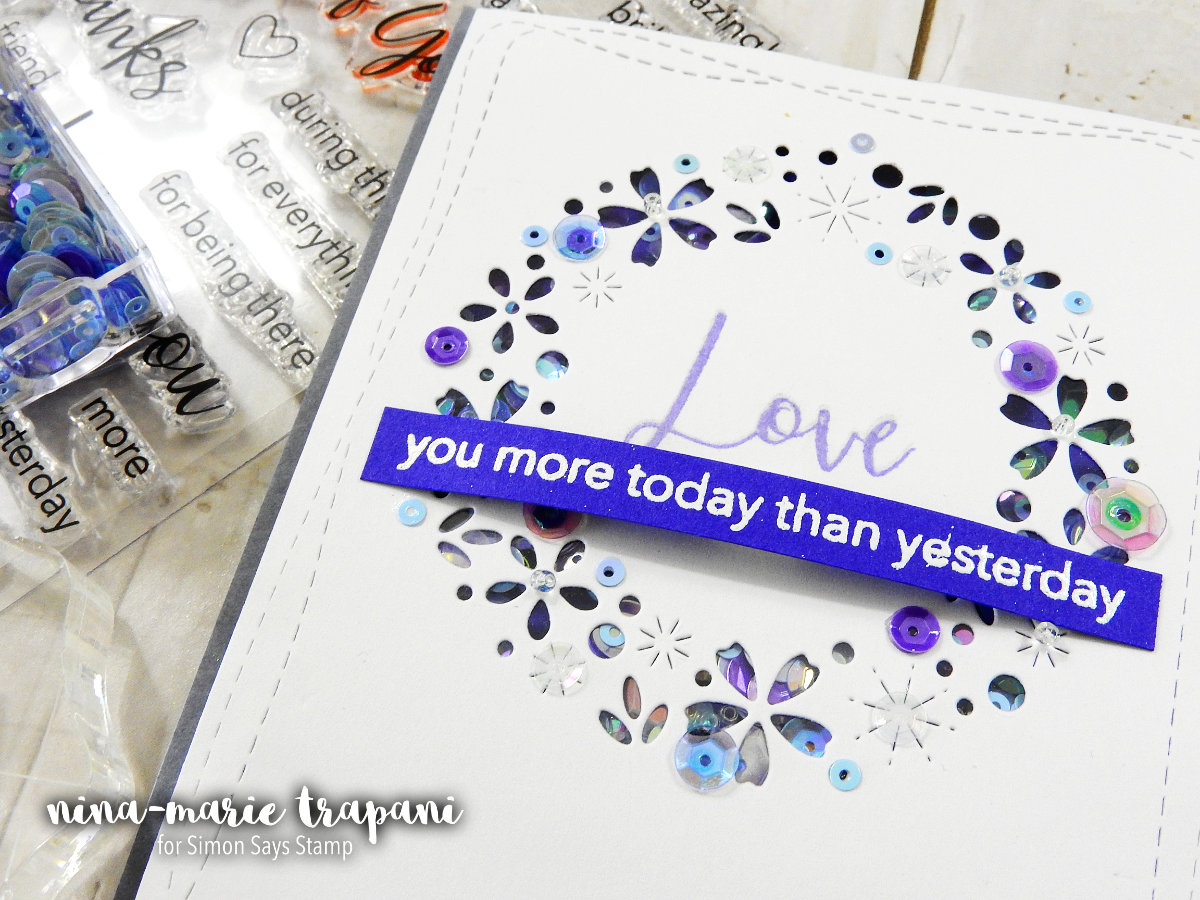 In the middle of the shaker are two sentiments that I stamped from our new Thoughtful Messages stamp set; the "love" sentiment is stamped directly onto the white cardstock and the supporting sentiment is heat embossed on Blue Violet cardstock.
To make the supporting sentiment have a bit more of a rounded appearance off of the card, I attached it with regular adhesive on the edges and with foam tape in the center. This makes the sentiment look more interesting and mimics the rounded feel of the card.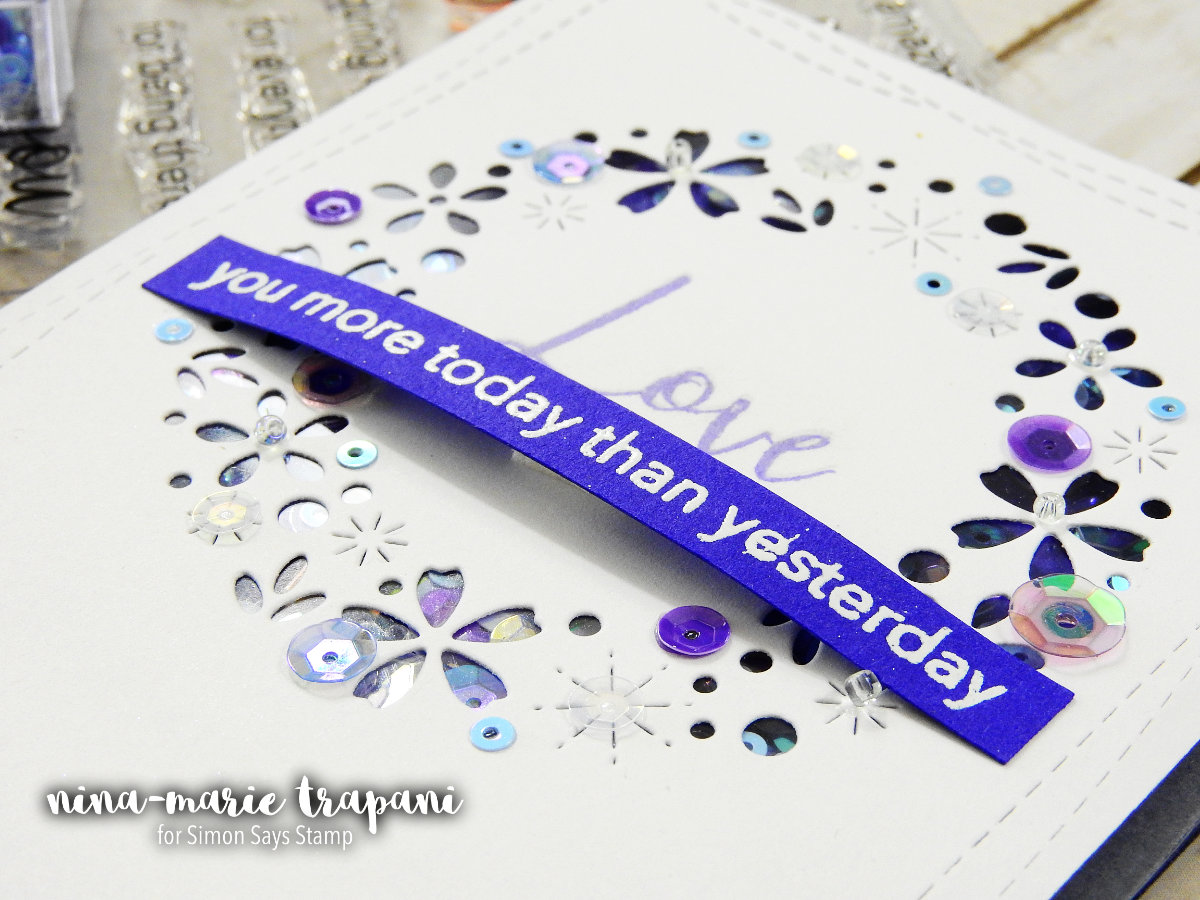 For my final – and honestly my most favorite technique that I am sharing today – is the double shaker. This card has so much going on, but it was actually quite easy to put together! For this card I used our new Wonky Stitched Hearts dies, along with a few sequin mixes from Pretty Pink Posh (Ocean Spray, Sparkling Clear 3mm and mix, as well as Iridescent Heart confetti).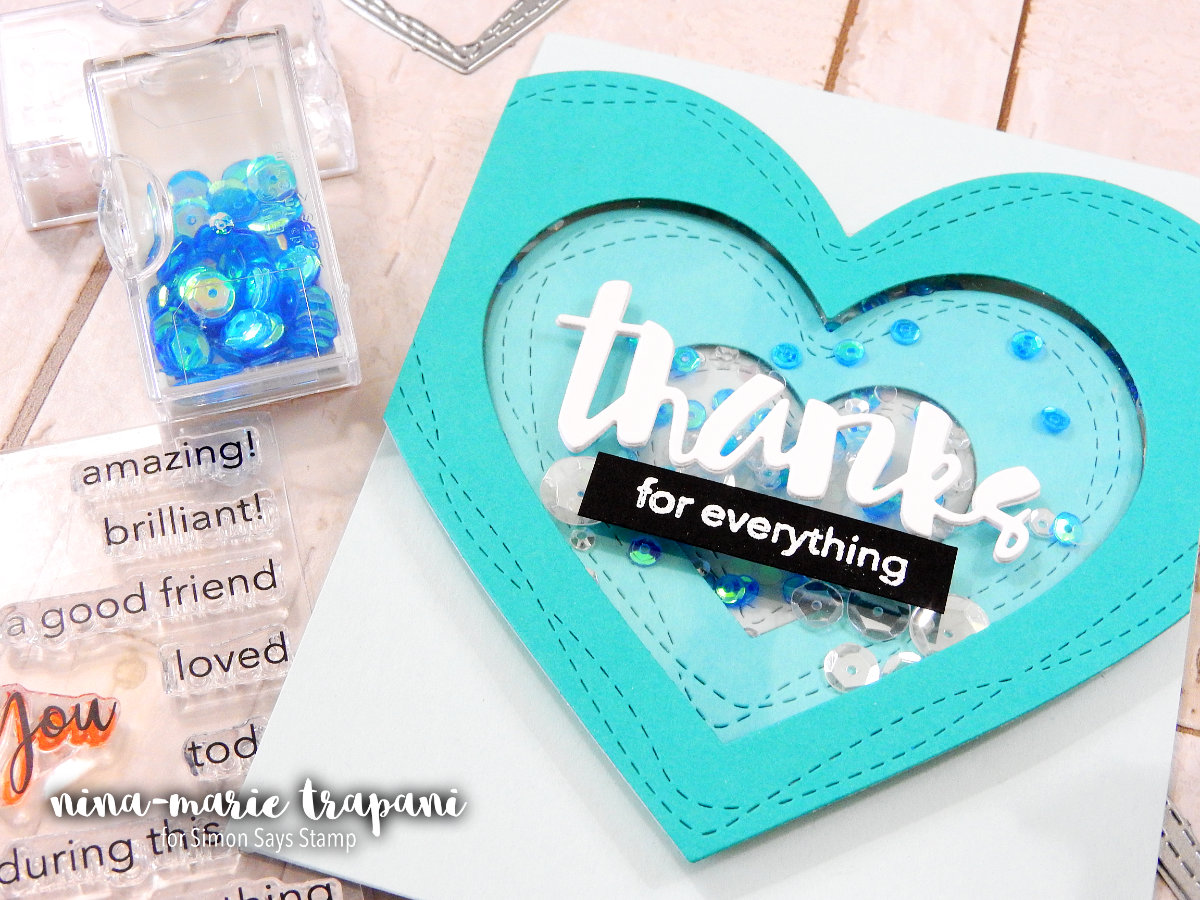 I die cut the Wonky Stitched Hearts from three different shades of aqua cardstock; in each die cut heart, I also die cut a window using the next smallest die (except for on the last heart die shape). So in essence I was left with two hearts with windows and one solid heart.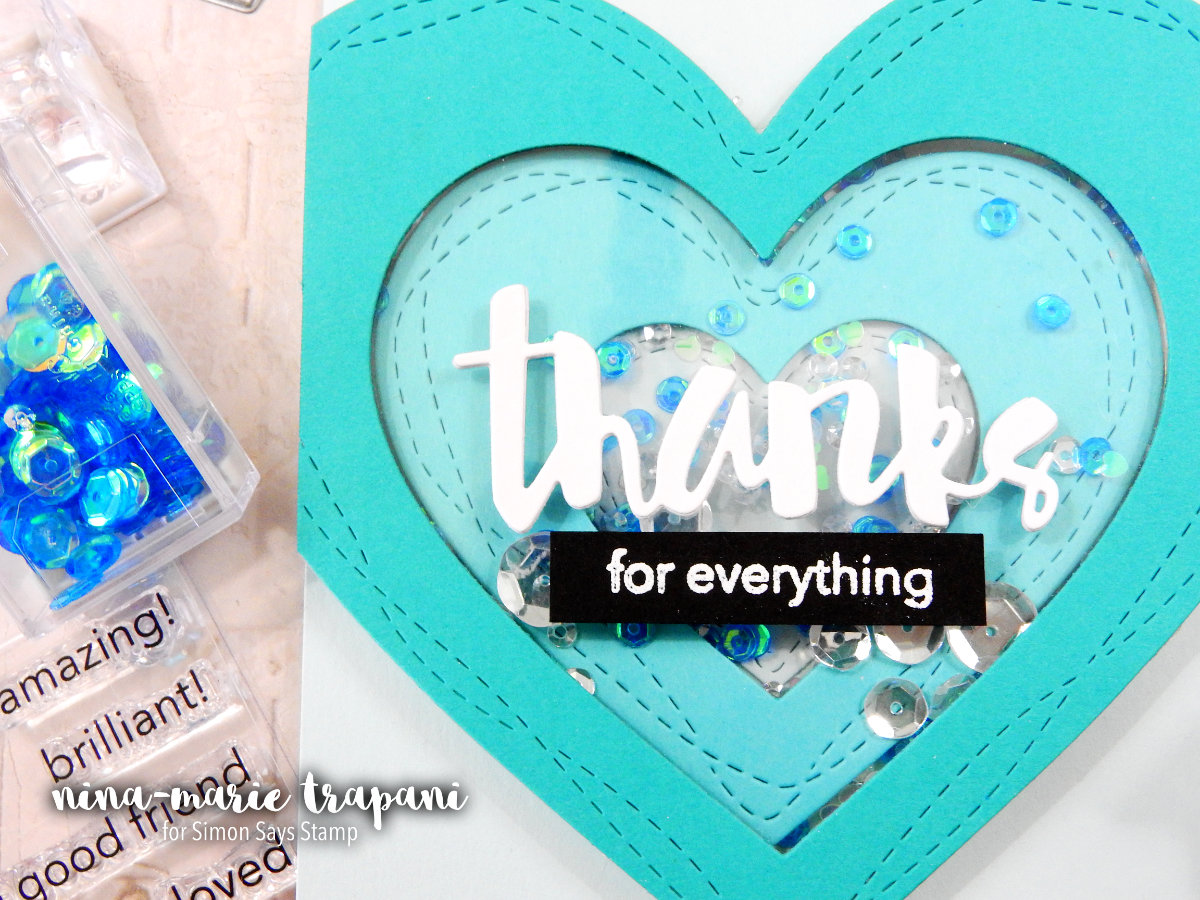 I started by building a shaker with the smaller heart window piece; I used one layer of foam tape for the depth of the shaker. This is so that the sequins would not move as much inside the shaker. Once this shaker was built and attached to my card base, I worked on building a second shaker to nest on top of this one.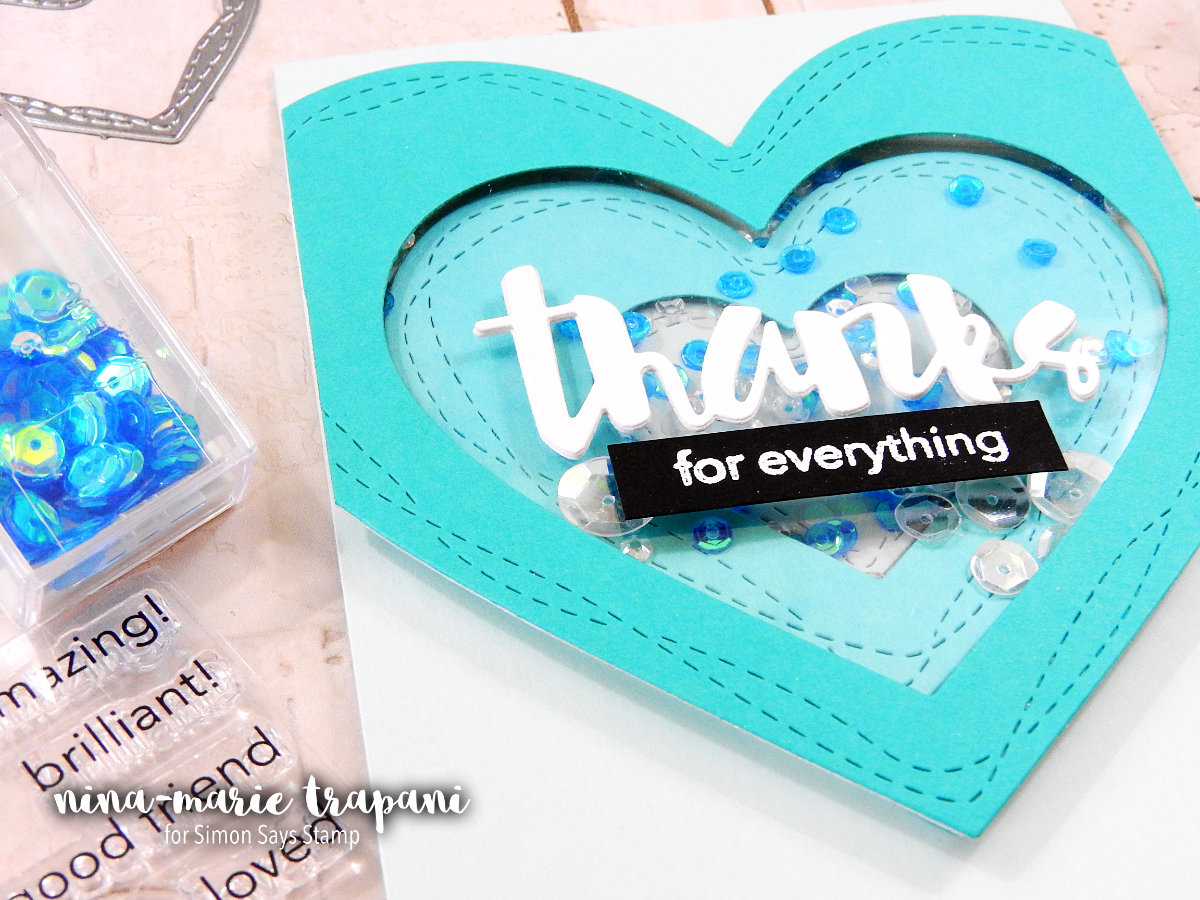 The second shaker window was built just the same as the first, but this time I used three layers of foam tape for the depth. This is so that the shaker window is taller than the first window, plus has additional room to move around. This double shaker card is SO awesome! It is fun to watch the sequins move inside each shaker differently because of the depth variances.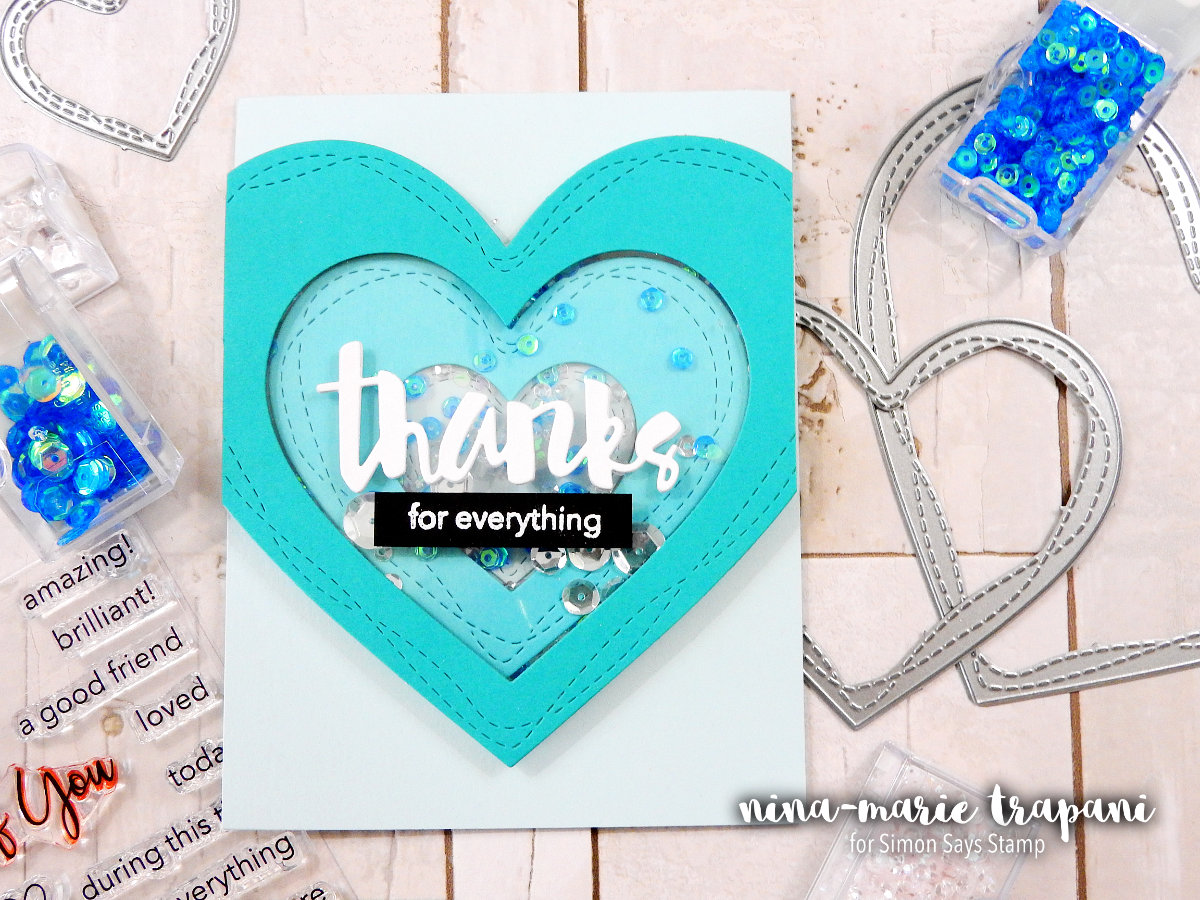 I finished off the card with a die cut sentiment made from our Painted Thanks die and a supporting sentiment heat embossed from our Thoughtful Messages stamp set.
All of these ideas are easy to replicate and lots of fun to use on a variety of projects! I hope the ideas I've shared have been helpful to you and provide inspiration for using those sequins in your stash! Thanks for visiting me today… stop back again later this week for a new video tutorial from me!
WATCH THE VIDEO
SUPPLIES
Blog Candy Alert!! Follow our blog via email and comment on this post for a chance to win grab bags and blog candy! Remember to tag your awesome projects with #simonsaysstamp on social media so we can see what you are creating!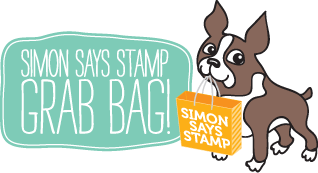 BLOG CANDY WINNERS!
Congrats everyone! Please email Samantha@SimonSaysStamp.com with your mailing address (if applicable), the name of the blog you won from, and the prize you won to claim your prize!
Hi friends! Thanks for popping by today! Please welcome back Yoonsun Hur as a special monthly guest! Read on and enjoy!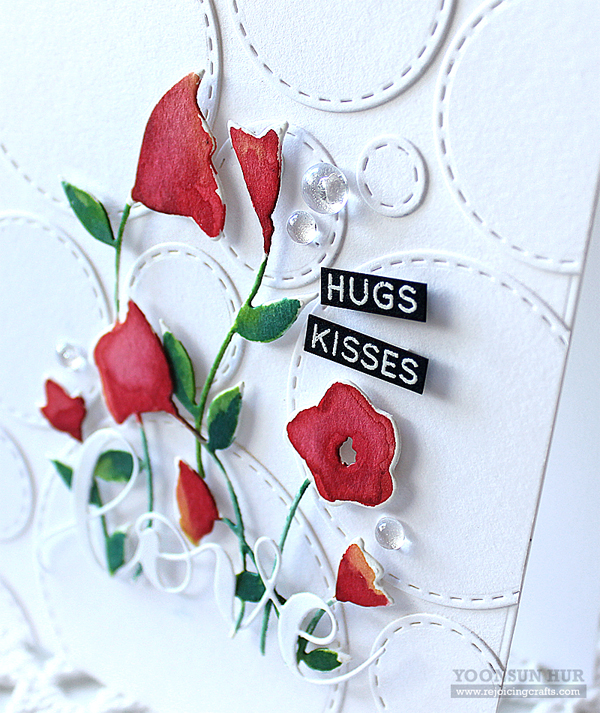 Hello crafty friends, it's Yoonsun here with the second "Rejoice with Yoonsun" series!! Today I will be sharing with you a clean and simple watercolor flower card.
If you have circle shape dies, you can create an easy and fun background.
To start, I die cut white card stock to 5 ½" x 4 ¼" using the Basic Rectangles die, and then die cut assorted stitched circles from white card stock using the Stitches Circles dies as well. I then adhered circle die cuts on an A2 sized white paper panel using glue tape.
Next, I die cut Penny Black Playful Posies from watercolor paper, watercolored them with Distress inks and a wet paint brush. As you can see the picture, you can use negative piece when you color your thin die cuts. It's quite handy!
For the sentiment, I used the Kristina's Love stamp & die set.
Supplies:
Thanks for reading today and thanks to
Yoonsun
for being our guest!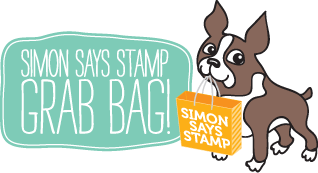 Blog Candy Alert!! Follow our blog via email and comment on this post for a chance to win a special blog candy!

Welcome to the blog my friends and Happy Saturday!  I've been playing with some paints… and oh what fun I had!
I started off with the Tim Holtz Etcetera Small Tag, it's perfect for these types of projects. I coated it first with white gesso and then added torn pieces of Tim Holtz Tissue Wrap. From there I started finger painting with Dina Wakley's paints in Blushing, Lime, Tangerine, Turquoise and White. This are a yummy combination of colors if you're not sure where to start with paints!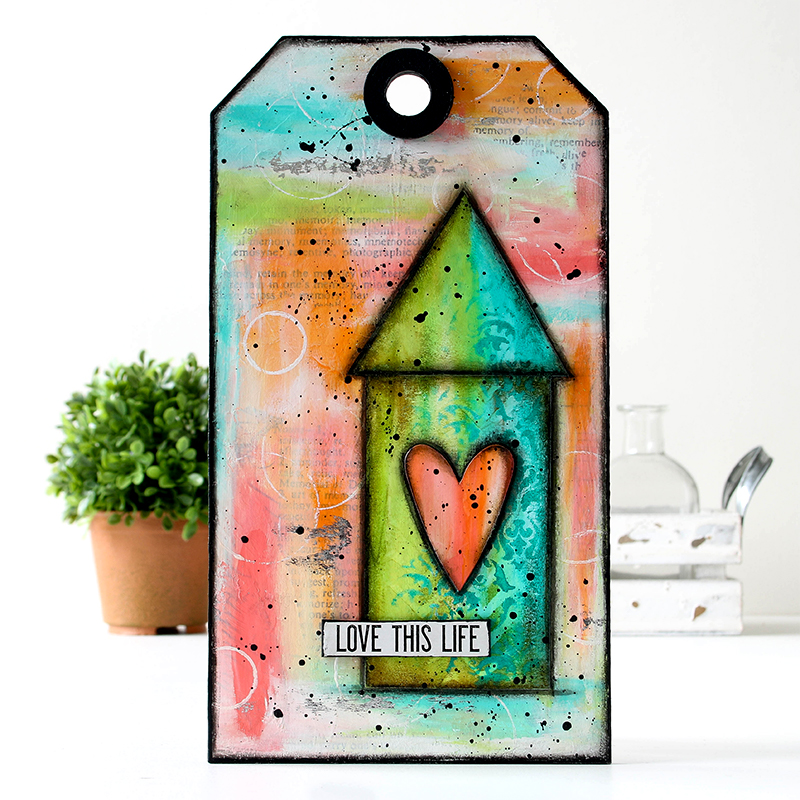 Once the paints were dry, I cut out shapes to create a house and glued it in place on the tag. I painted it first then went back over with Distress Crayons Peacock Feathers, Peeled Paint, a little bit of Spiced Marmalade and Vintage Photo.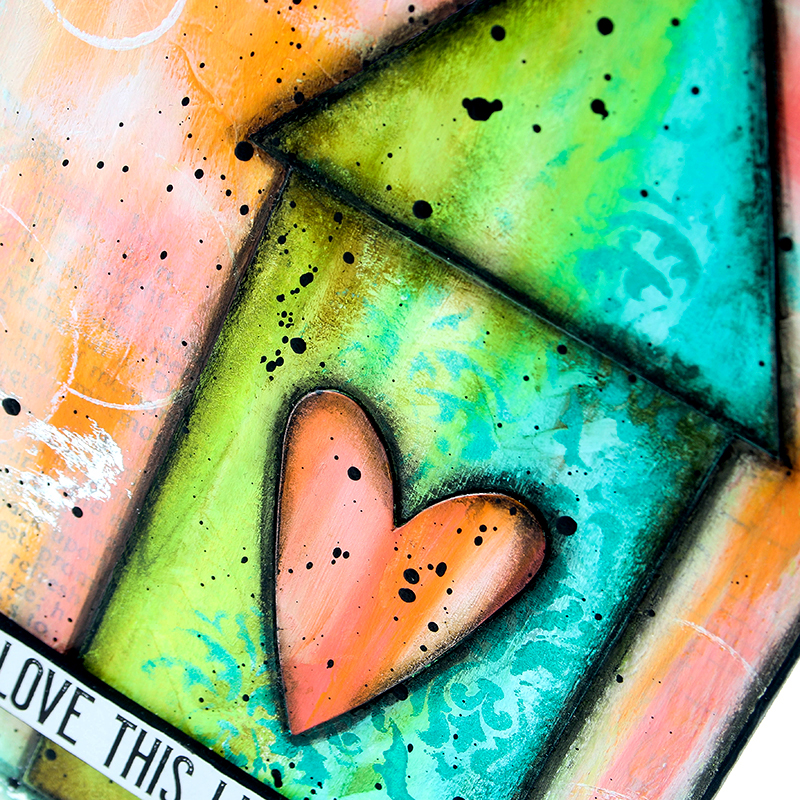 I used a couple stencils on the house to add some detail added a heart and edged everything with a black Stampers Big Brush pen. These pens are great for smudging and moving color around before they dry. For my splatters, I diluted some black gesso and tapped it onto the tag with a paint brush.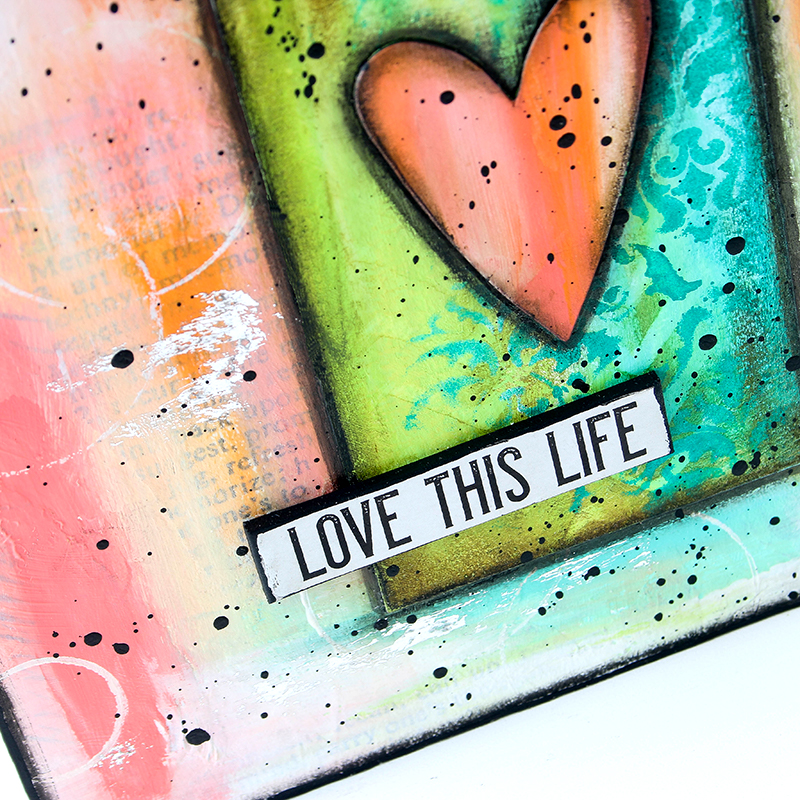 There are a few other details that I did for this project and I've filmed the complete process in 2 videos. You can view them below or on our YouTube channel here. Part 1 – Part 2.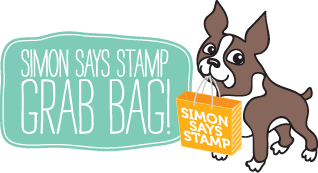 Blog Candy Alert!! Follow our blog via email and comment on this post for a chance to win grab bags and blog candy! Remember to tag your projects with #simonsaysstamp on social media so we can see what you are creating!
Thanks for stopping by today. I hope I've given you some inspiration to play around with some paints to create a fun project!