DIY: Flower Hair Bands for Girls and Babies!
I've been really, really, really wanting to try making these since becoming a grandmother!! Handmade hair bands for Melody!  How fun will it be to have a bunch of different ones to match her outfits???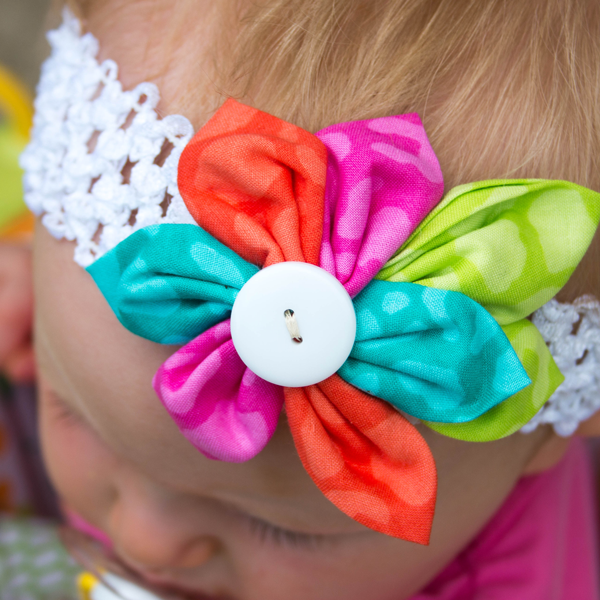 I have found a way to make them without a bunch of fuss and have come up with three styles using some crafty products from my stash.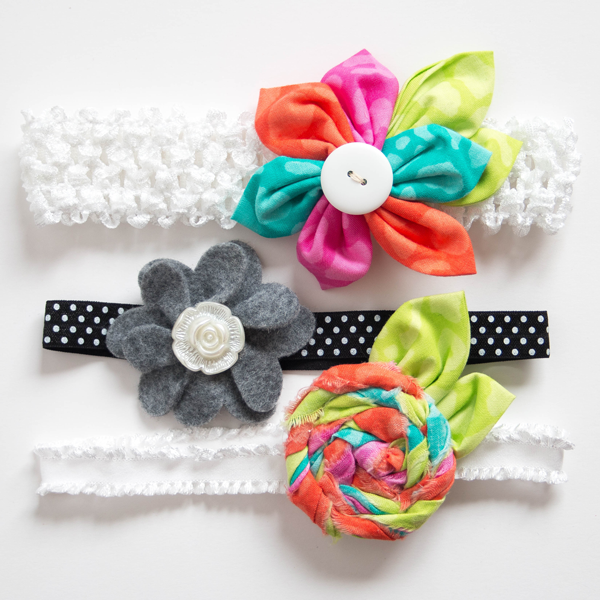 My first one is a very big bright flower with petals made of fabric. This is easier than it looks, seriously! Only a little hand sewing. I used a wider elastic band to support the size.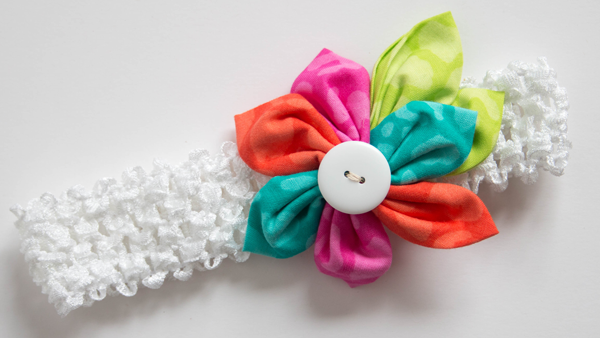 This next flower is made from twisting torn strips of cloth in a spiral. It's a great way to use left over pieces of material. I chose a thin elastic band, but might change it out to a double band or the thicker elastic one. That's the beauty of handmade projects, they can be customized!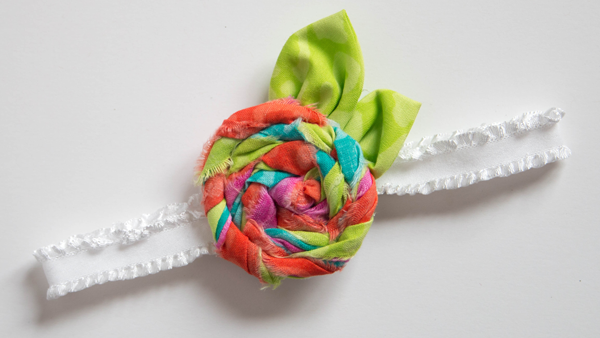 My last hairband is made from felt… in my favorite color GREY!!! I used the Movers and Shapers Mini Heart die from Tim Holtz to create this flower. They are overlapped to form petals. Easy to assembly with a glue gun.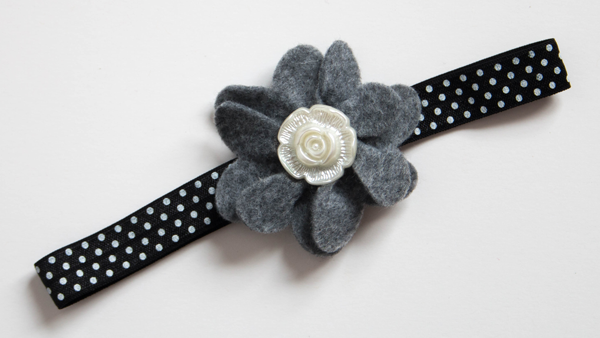 I have to tell you, these were really fun to make, didn't need my sewing machine, but did dust off the iron to use on the first flowers petals. I've shot a video for you showing how to make each one. You can view it here or on our YouTube channel. Hope you enjoy
Thanks for coming by today, I hope you have a great week!
Some supplies used for these projects: