Studio Monday with Nina-Marie: Distress Watercolor Stamping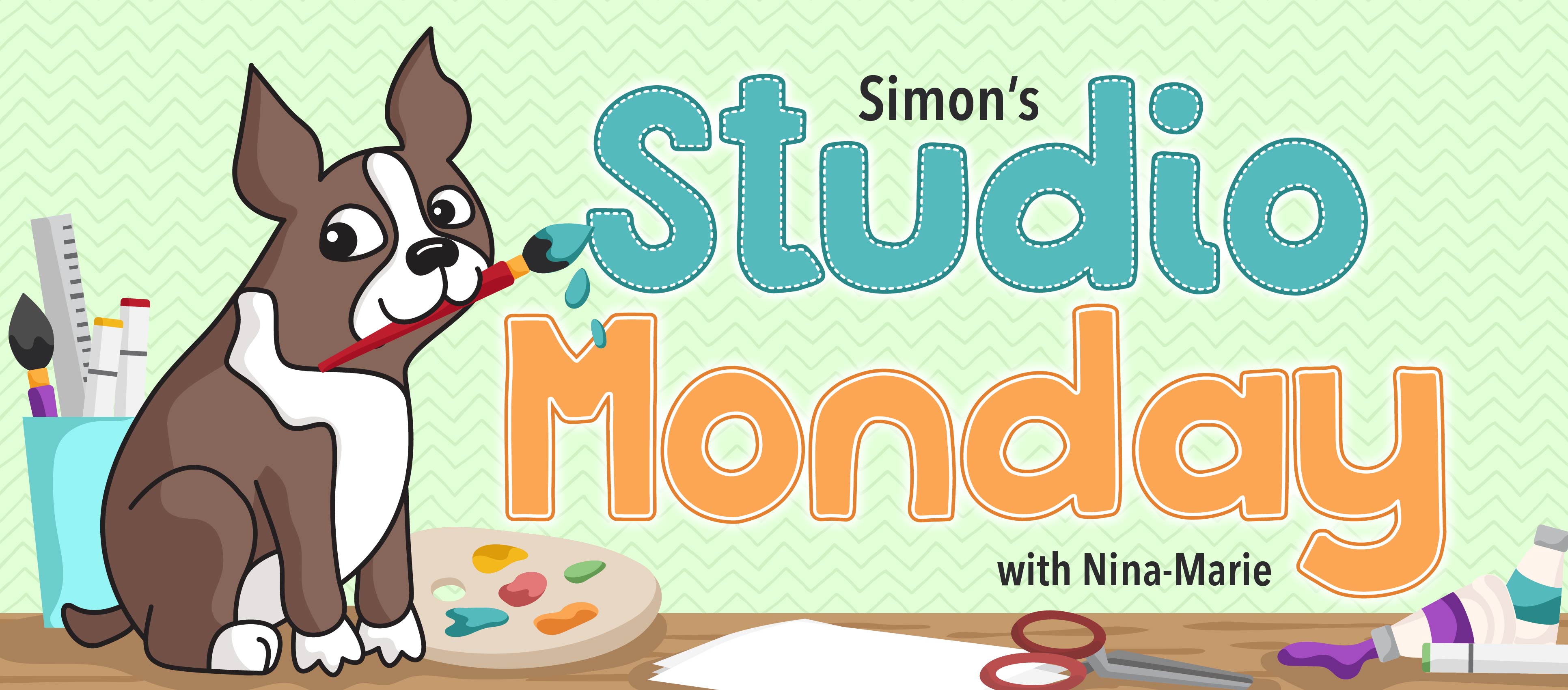 Hello crafty friends, and Happy Monday! In this week's Studio Monday video, I wanted to bring back a technique I love and have used many times in the past. That is, Distress watercolor stamping.
First let me touch on the inspiration for this card. I saw this gorgeous watercolor art print on Pinterest the other day and fell in love with it! I decided to use it as a jumping off point for the theme and feel of this card. Here's a look at the image: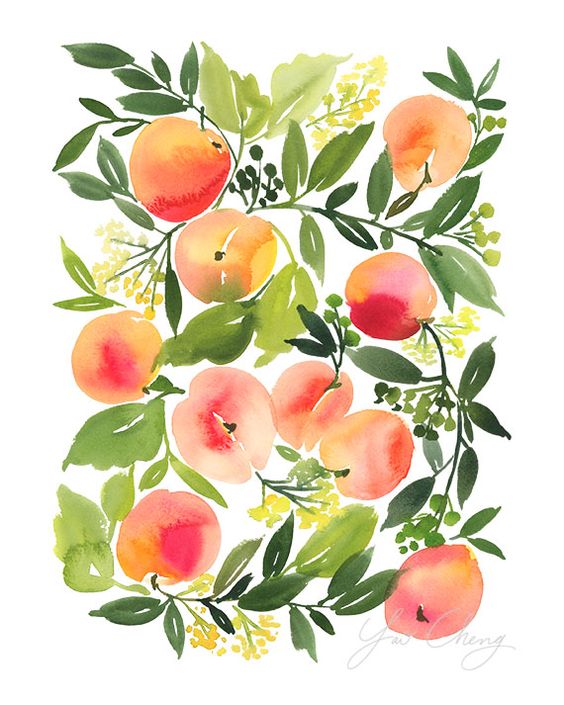 This was watercolored by an artist named Yao Cheng; she is very talented! I really love the use of color in the peaches here; lots of variegated colors that lend towards great visual interest. And her loose style has a whimsical feel that I am very drawn too.
So using Yao as inspiration, I created this card…
Distress watercolor stamping is where you apply Distress Inks onto a stamped image, mist with a bit of water, and press onto watercolor paper. The effect, instead of a crisp impression, is a loose and artistic image that resembles the look of watercolor. This is a great way to get the look of watercoloring without even bringing out a paintbrush!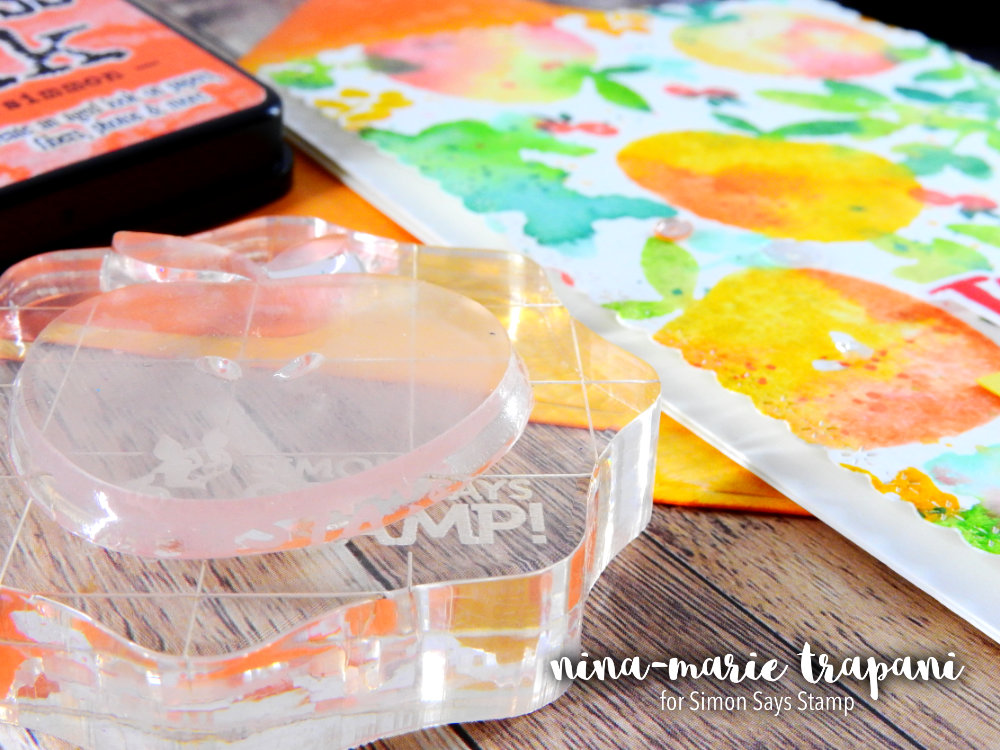 If you are new to this technique, I would recommend trying it first with solid images, such as the ones from Altenew's Simple Fruits stamp set. This is what I used today in my card, along with a couple other images from both the Floral Shadow and Peony Bouquet sets.
Solid images are a bit easier to work with than outline images in this case and you'll get better results on your first attempts until you get more comfortable with the technique. You'll get familiar with how the ink reacts to water, as well as in knowing how much water to use to achieve different looks.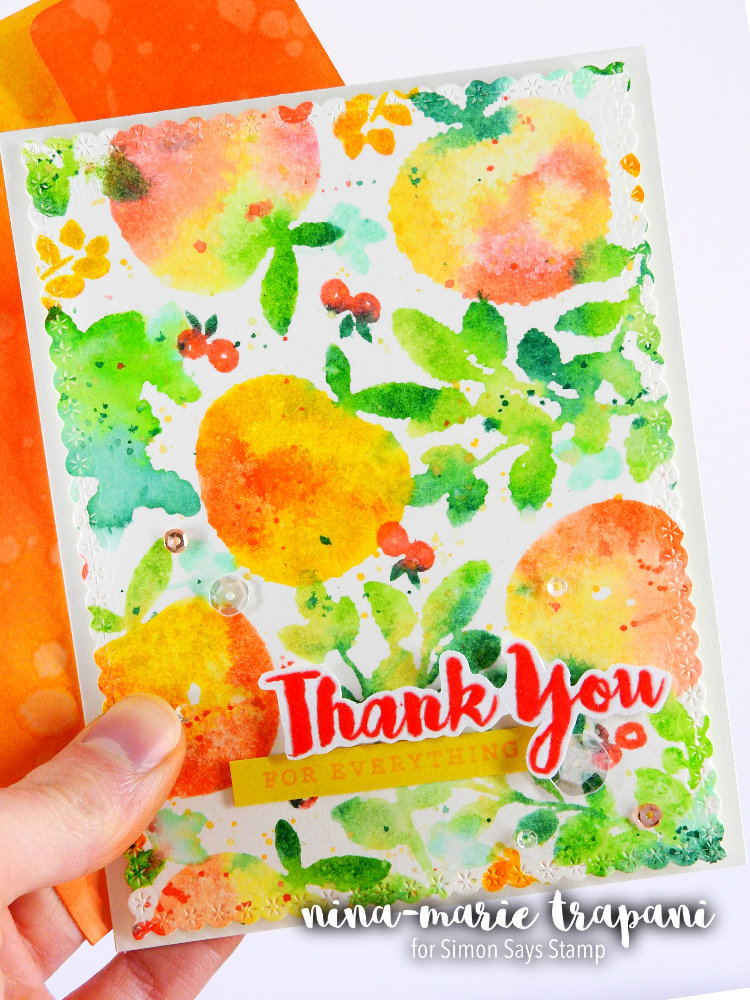 I used many different ink colors for the images on this card. However, if you do not have many Distress Ink colors, remember that you can still achieve a similar look with less colors. If any of you are interested in the colors I did use, I have them listed here for you:
Peaches: Fossilized Amber, Squeezed Lemonade, Scattered Straw, Worn Lipstick, Ripe Persimmon, Dried Marigold, Abandoned Coral
Leaves: Cracked Pistachio, Mowed Lawn, Shabby Shutters, Pine Needles
Yellow branches: Worn Lipstick, Fossilized Amber
Red berries: Ripe Persimmon, Pine Needles
The sentiments I used were a combination of greetings from both Altenew's Floral Shadow stamp set and Hero Arts' Thank You Messages set. I also added sequins from Pretty Pink Posh as embellishments (Sparkling Clear mix, Sparkling Clear 3mm and Rose Gold 4mm).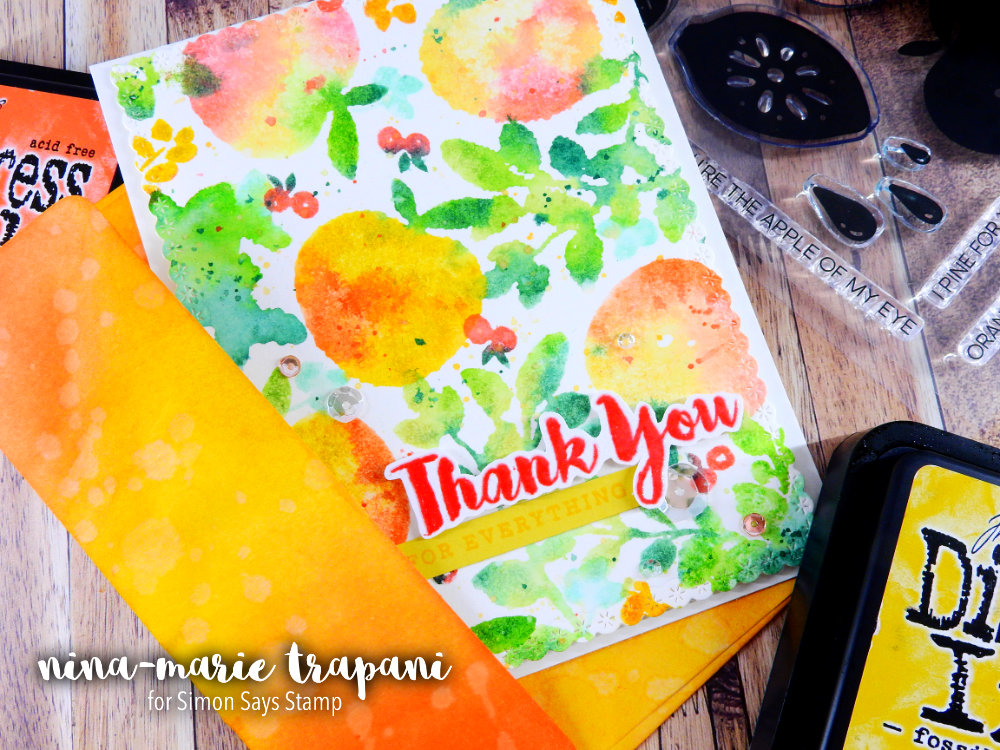 You may have noticed the envelope I am showing in the photos of the finished card, which is custom colored. I selected some of the Distress Inks that I had used in the "peaches" of my card and ink blended them onto the front and back of a white envelope. After adding the ink, I flicked on a bit of water to create water spots and help lend toward the watercolor feel of the card.
I could have created an envelope from thin watercolor paper and actually watercolored it – or Distress watercolor stamped a few of the images from the card onto the envelope – but I went with something a little more bold and simple here.
I hope you will be checking out the video below to see how I created this card and see the Distress watercolor stamping technique in action! Thanks for visiting me today; I'll be back again next week with a new Studio Monday video!
SUPPLIES
Blog Candy Alert!! Follow our blog via email and comment on this post for a chance to win grab bags and blog candy! Remember to tag your awesome projects with #simonsaysstamp on social media so we can see what you are creating!