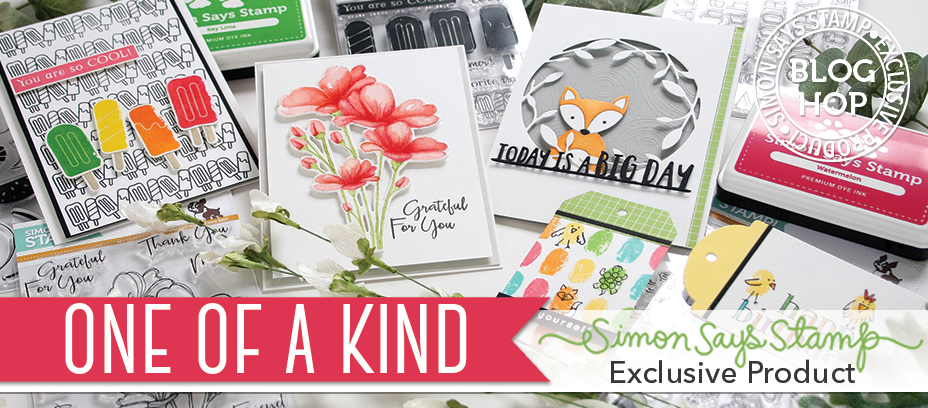 Hello friends! Have you've seen our NEW One of a Kind product release, which was revealed last Thursday?! This fabulous release is bursting with Summer fun and flavor – you did see those ice cream cones right?
To celebrate, we hosted a two-day blog hop! The hop featured many talented designers and each one created beautiful projects to inspire you. If you missed the hop, you can find the hop links here: DAY ONE and DAY TWO.
A BIG thank you to all of YOU who joined us for the hop! We enjoy hearing from each of you and your words of encouragement and appreciation to each of the designers means so much to us here at Simon and to them. As tradition, we giveaway gift certificates to random commenters on each blog stop and today we are revealing all the winners! So without further ado…
from Simon Says Stamp's blog: Tracy Ercole!
from Jennifer McGuire's blog: Monica/Buzsy! 
from Kristina Werner's blog: DONNA K!
from Laura Bassen's blog: Anisa GTP!
from May Park's blog: Beth A Puckett!
from Shari Carroll's blog: Carolyn Steele!
from Amanda Korotkova's blog: Hey Jude Cards!
from Heather Ruwe's blog: KristenMary!
from Anna-Karin Evaldsson's blog: Ina Nelson!
from Kelly Latevola's blog: Kathi Case!
from Simon Says Stamp's blog: Darlene Fellows!
from Yana Smakula's blog: Cheryl Day!
from Debby Hughes' blog: Jadin!
from Kathy Racoosin's blog: Mary Donovan!
from Nichol Sphor's blog: Golda!
from Jessica Frost-Ballas' blog: Mary W!
from Amy Rsavy's blog: Jan Elmore!
from Heather Hoffman's blog: D.Ann C!
from Suzy Plantamura's blog: LYNNE T!
from Gayatri Murali's blog: Patti J.!
from Nina-Marie Trapani's blog: Carol Harper!
If you see your name listed above; CONGRATS! You can email Samantha@SimonSaysstamp.com letting her know you are one of our One of a Kind Blog Hop winners! You'll receive a $25 Gift Card.
Thank you again for hopping along with us! We hope you enjoy our new One of a Kind release and that it gives you creative enjoyment all summer long!
Hello everyone, it's Nina-Marie back again with a new Studio Monday video! This week I am featuring the fun Uchi's Designs animation stamp sets. I wanted to demonstrate how you can make easy animation cards with very few supplies.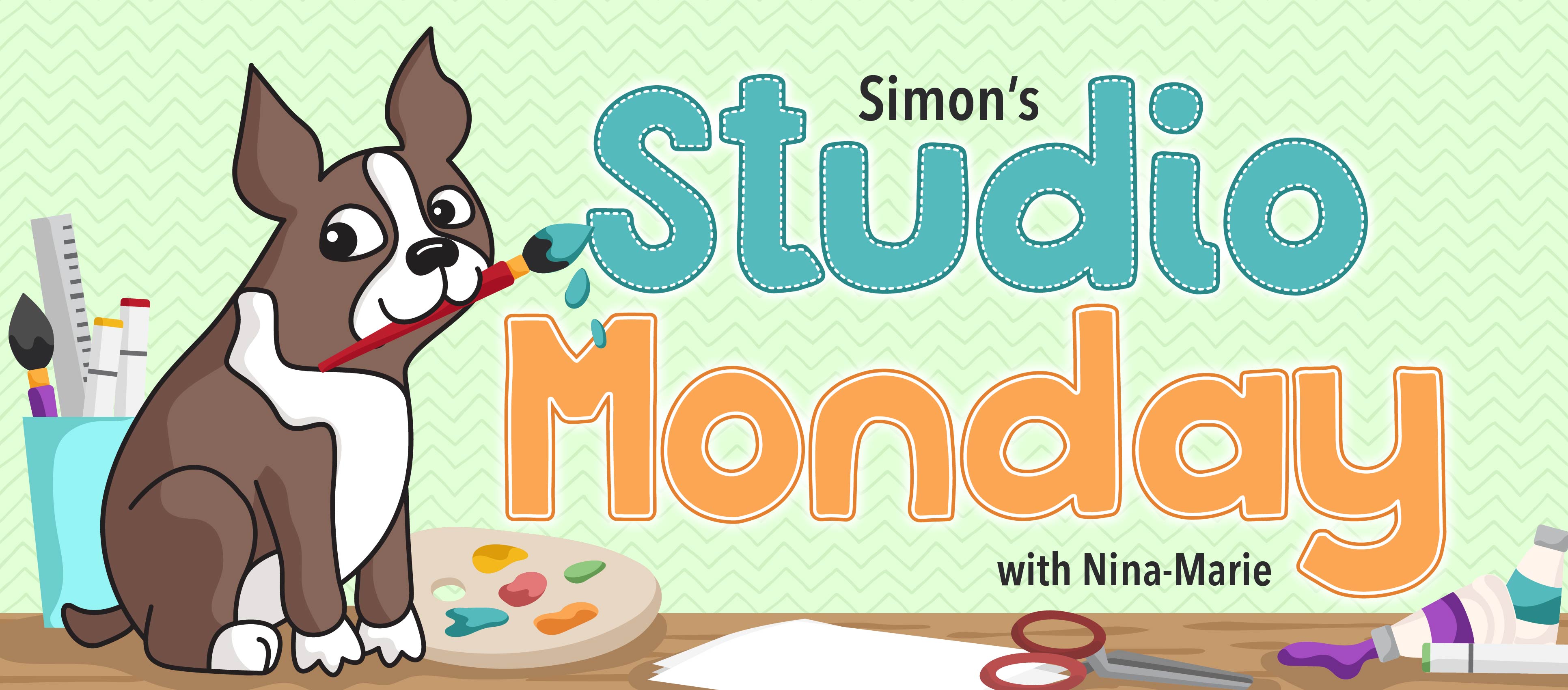 For those of you new to animation stamps, they are images that are made up with a series of vertical lines; when stamped onto paper and paired with a vertical grid overlay, the have the appearance of moving or having action of some kind. Uchi's Designs is a stamp company leading the way in creating these fun sets! Today I will be using their Loving Cat set. You can see the "love you" card I created below:
As I designed this card, I kept in mind the fact that I wanted this card to:
Be easy to recreate
Be kid-friendly (yes, this card a kid could make too with adult supervision since there is some cutting involved)
Show off the animation stamps beautifully
Not require lots of supplies
The card features a pull-tab that slides the animation grid across the stamped image underneath. The grid slides beautifully because I built a little track around three sides of it from small paper strips. The trick to animation stamps are two fold…
You want the grid paper FLUSH to the stamped image underneath. If the animation grid is not flush on the image, you lose a lot of the animation effect.
Also, you need to ensure that during the building process that the grid lines of the animation sheet is always lining up with the vertical lines of the stamped image. If the lines do not match up, the animation is not as good.
And as a side note, don't be afraid to use the animation stamps on their own to accent your animation focal point. I used many of the small heart stamps to make a custom background that matches perfectly with my animated heart! The tone on tone effect was created by stamping the images in clear ink over Doll Pink cardstock.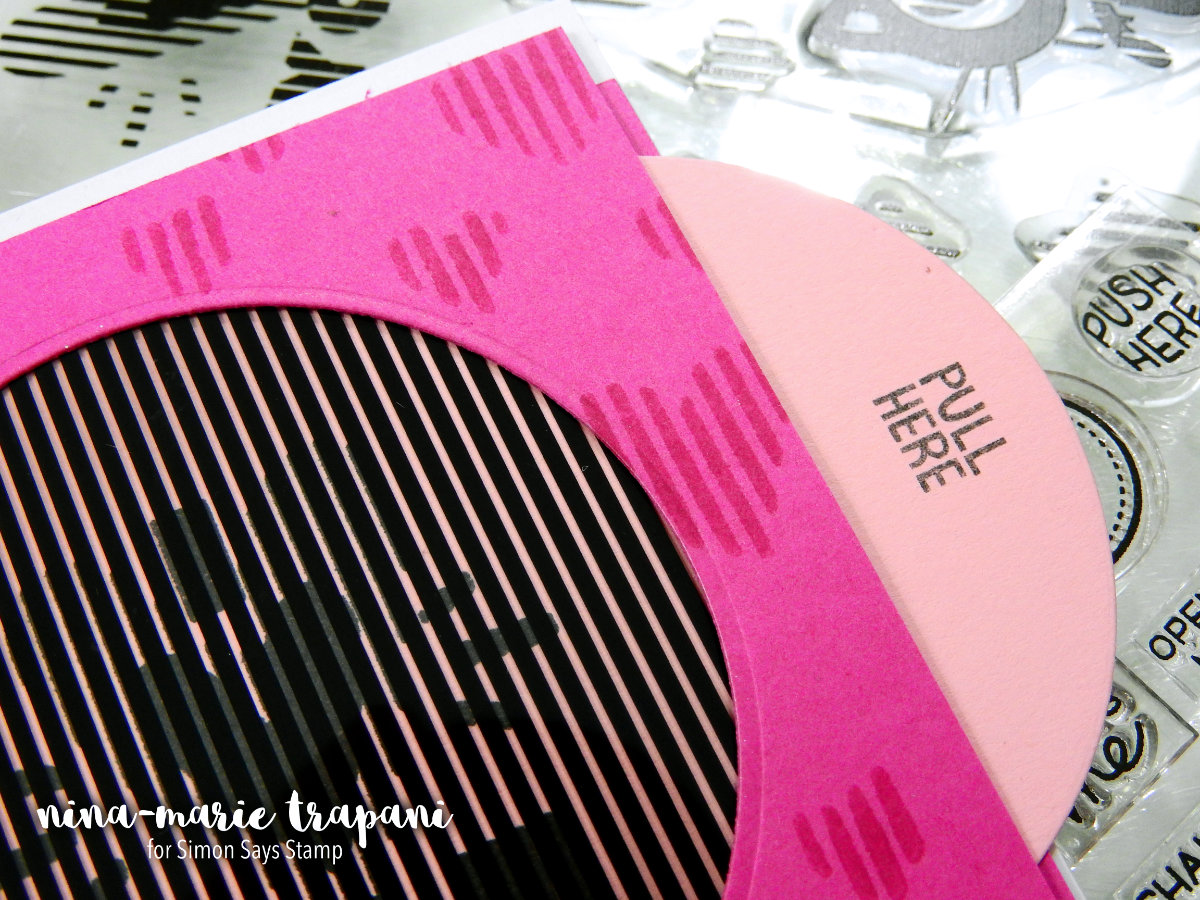 Of course, no animated card is complete without a cute sentiment! So I pulled out the new Lawn Fawn Push Here stamp set and used one of the sentiments to stamp onto the pull tab of my card. I think the Lawn Fawn Push Here set is SO clever! I cannot wait to use it on more cards!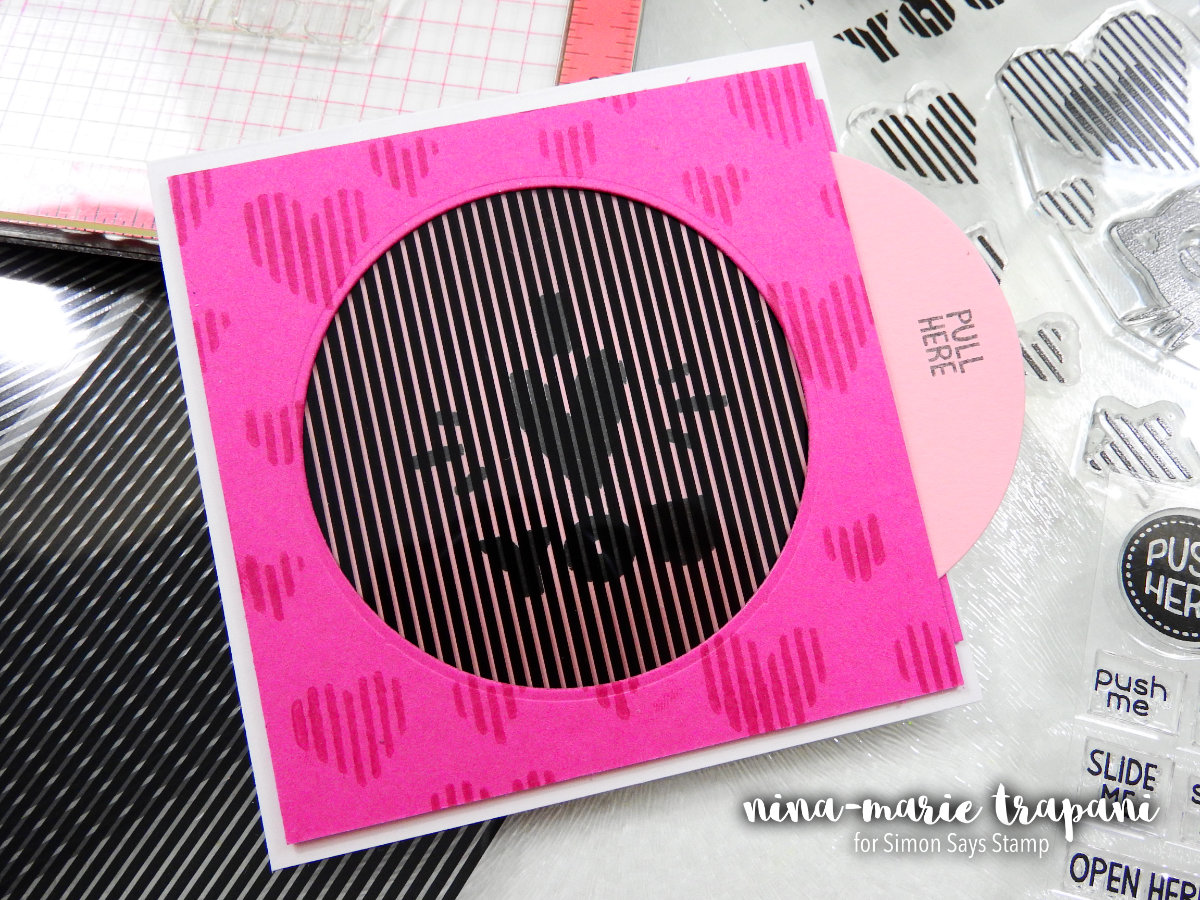 I hope you will check out the video below to see this card in action and learn how to build one of these yourself! Thanks for visiting with me today… I'll be back again soon with a new Studio Monday video!
WATCH THE VIDEO
SUPPLIES
Blog Candy Alert!! Follow our blog via email and comment on this post for a chance to win grab bags and blog candy! Remember to tag your awesome projects with #simonsaysstamp on social media so we can see what you are creating!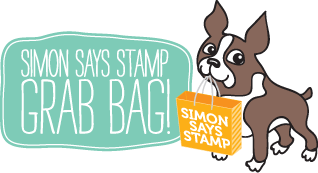 Happy Sunday everyone! It's Shari here with a mixed medium project for you.
I've tried an old technique for painting using ointment or petroleum jelly to create a peeled paint look. This is the first time I've tried it and it was really fun to see what results I would end up with. I like it!!
I started with the Tim Holtz Idea-ology Frame. It comes in two pieces and is easy to decorate. I glued some papers papers down on the base piece using Soft Matte Gel medium.
The next step was to add some ointment or petroleum jelly in areas where I want my paint to resist. I added paint with a brush, let it dry then wiped with a towel.  I repeated the steps with each color of paint, cleaning the surface with a baby wipe in between applications.
Once I had my paints the way I liked, I went to town adding a die cut globe, ephemera, flowers, quote and a few findings. Once I was done, I painted the frame piece black and glued it down to my collage.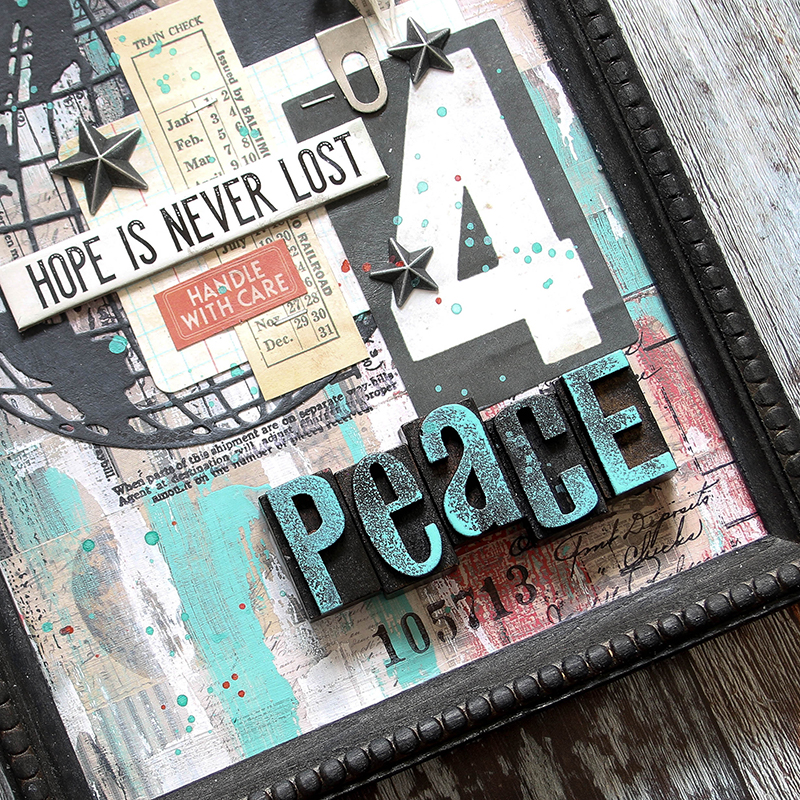 I have a full process video for you which you can view below or on our YouTube channel HERE.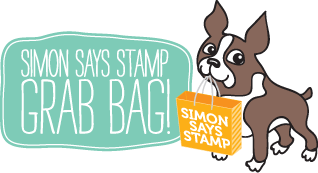 Blog Candy Alert!! Follow our blog via email and comment on this post for a chance to win a special blog candy!
Thanks for stopping by, I hope you have a fantastic day!